HERRIN,IL — A video showing a southern Illinois man dancing during his therapy session after having a stroke has been viewed 80,000 times online.  
There's two things Larry Darnstaedt loves most in life: his family and dancing. When he had a stroke more than a month ago, he was afraid he was going to lose them both.
Before the strike, Darnstaedt said, "Thought I was going to live forever."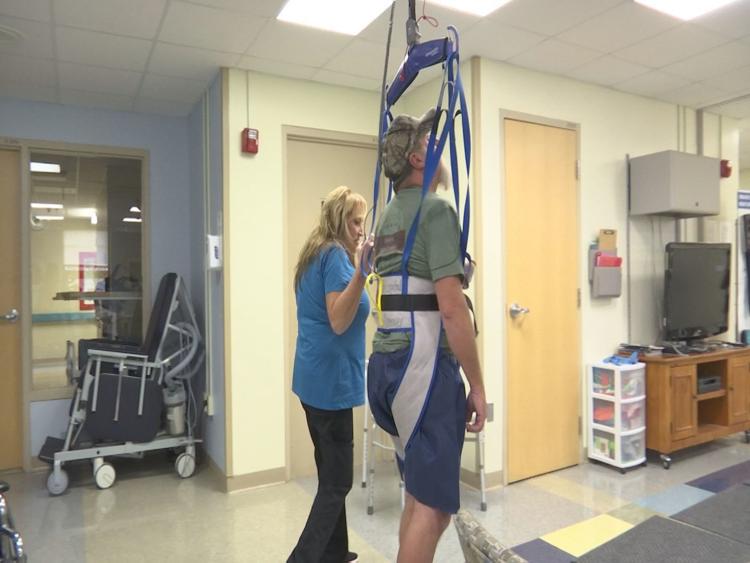 The stroke debilitated him. He was in SIH Herrin Hospital for four weeks learning to walk and dance again. "I know I'll never be able to dance as well as I once did, but i'm going to try," said Darnstaedt.
He has a special reason to get back on his feet. His daughter-in-law's wedding is Saturday, and he wants to dance with her. To help him reach his goal, his physical therapist, Susan Cox, was more than willing to help him practice. They didn't know the video would be seen by so many people online.
"Almost a little embarrassing," Darnstaedt said. "I dance much better than that."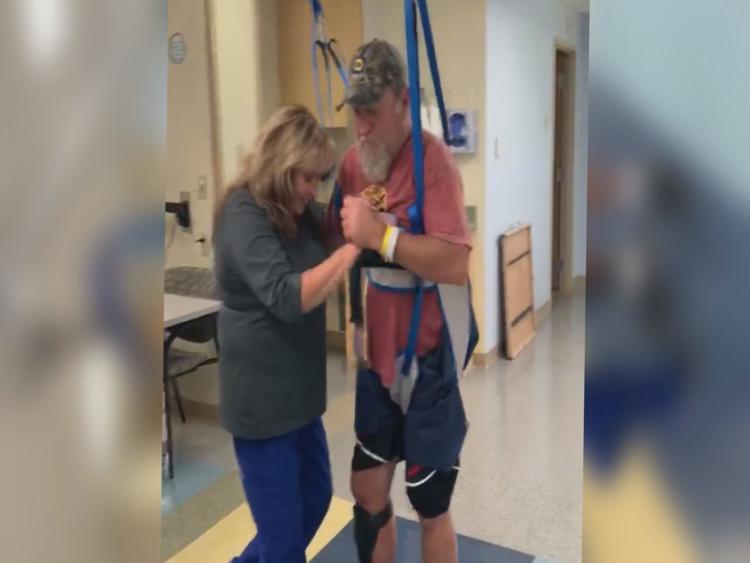 "I didn't think it would go that big. I was surprised," said Cox.
Darnstaedt and Cox hope people are not only entertained by the video, but find hope in it as well.
"Have fun. Pay attention to your health" said Darnstaedt.
"Inspiration that they set goals and achieve those goals," said Cox. 
 Larry doesn't know what song he plans to dance to at the wedding. SIH said it is the only physical therapy facility in the region that utilizes the ARJO machine Darnstaedt used in the video.