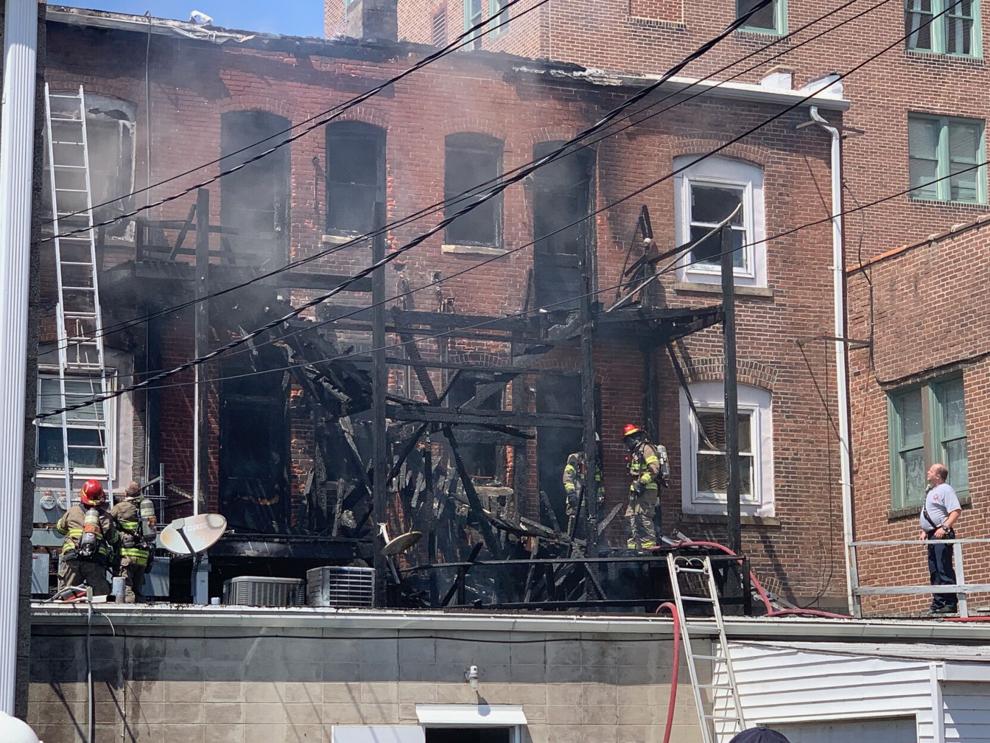 PADUCAH — Crews responded to a fire at an apartment building in downtown Paducah Monday afternoon. 
Firefighters responded around 2 p.m. to the blaze. Paducah Fire Chief Steve Kyle said no injuries were reported among residents and firefighters. Kyle told Local 6's Jack Kane the fire started on the stairwell outside the apartment and spread up to the building. The fire happened in the apartments above a local business, Innovations Branding House. 
The building's gas and electricity were shut off to allow fire crews to carry hoses through to put the fire out. Kyle said people living in the Irvin Cobb building downtown self evacuated, and got themselves to safety. Kyle said the investigation into what caused the fire is ongoing.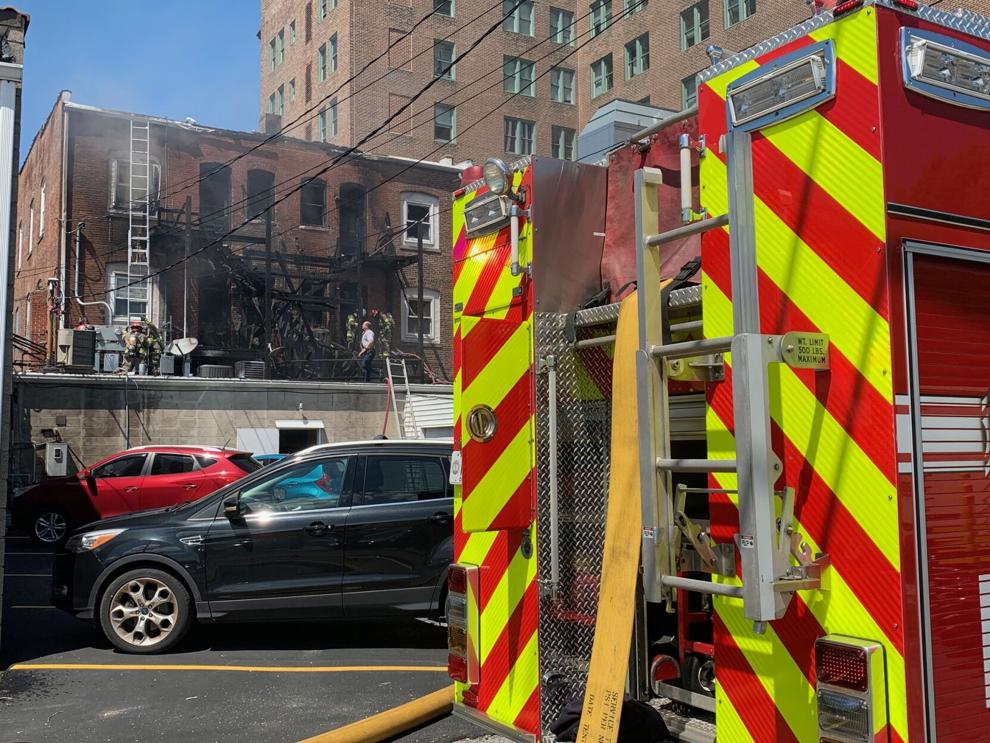 Four apartments were damaged. Traffic was blocked on 7th Street between Broadway Street and Kentucky Avenue, as well as on Kentucky Avenue between 6th and 7th streets, while firefighters put out the flames. The streets have since reopened. 
The Paducah Police Department and Mercy Regional EMS also responded to the scene.