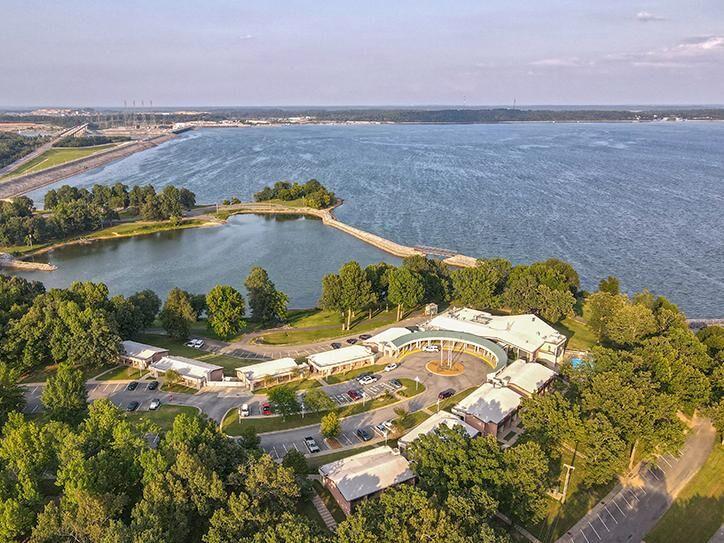 PADUCAH — Free lodging at state parks in Kentucky is available for families who lost their homes in the tornadoes, or if their homes are unlivable because of storm damage. The move is part of the state's emergency response efforts, and the rooms are available to individuals or families for two weeks. 
As of Monday afternoon, Gov. Andy Beshear said there are currently 30 rooms available at Kentucky Dam Village in Gilbertsville; 58 rooms are available at Kenlake State Resort Park in Hardin; 56 rooms will be available at Barkley State Resort Park once electricity is restored; 30 rooms are available at Barren River Lake State Resort Park in Lucas; one cottage is available at John James Audubon State Park in Henderson; 47 rooms are available at Rough River Dam State Resort Park in Falls of Rough.
All the rooms at Pennyrile Forest State Resort Park have been filled.
People who live in Lyon, Fulton, Graves, Muhlenberg, Marshall, Hopkins and Caldwell counties will receive priority placement.
Families who need emergency housing are advised to call their local emergency management office to request lodging. Beshear said walk-ins are not accepted, but families who can't call their emergency management agencies can go to the parks to receive help getting in tough with emergency management. 
Additionally, volunteers are needed at Kenlake, Kentucky Dam Village, Rough River Dam, and Lake Barkley State Parks. Volunteers will need to provide their own accommodations. Some parks can provide a camping space for self-contained camping. People willing to volunteer should email Andy Kasitz at andy.kasitz@ky.gov.