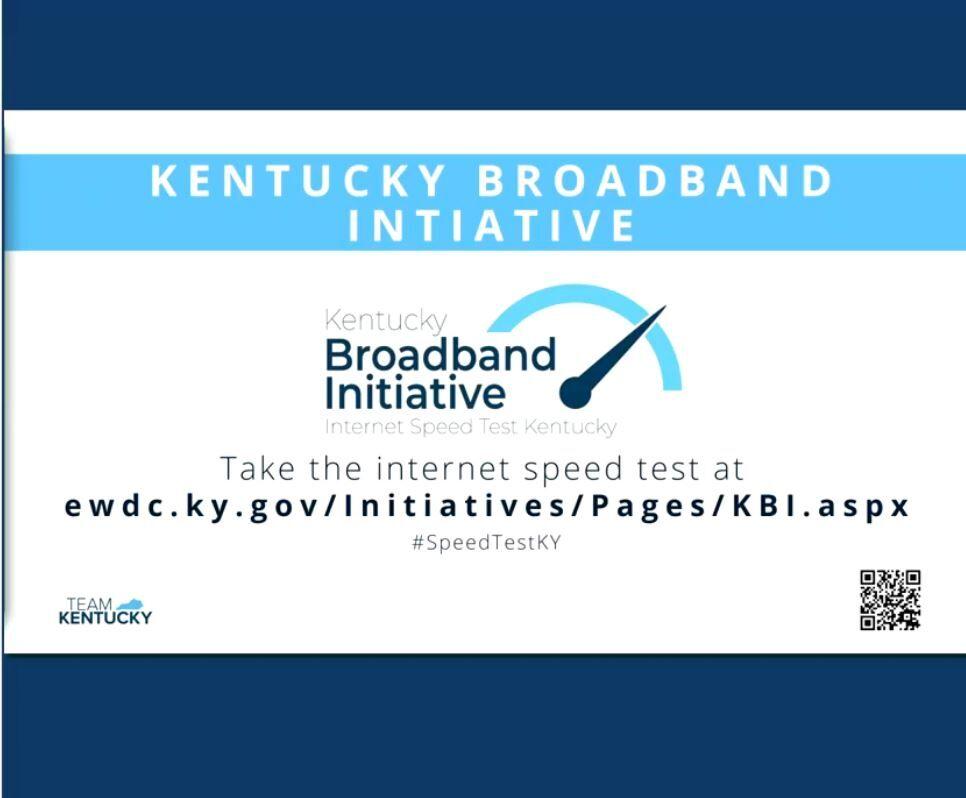 FRANKFORT, KY — Kentucky officials want to know how fast every resident's internet speed is the help with a state initiative to expand and improve broadband internet access. 
The state has launched the Kentucky Broadband Speed Test to help map out which areas of the state are lacking adequate internet service, Lt. Gov. Jacqueline Coleman announced Thursday during a news briefing with Gov. Andy Beshear. 
The test, which is free and anonymous, will be online through Feb. 18. "We're asking every Kentuckian, no matter where you live, to help," Coleman said, explaining that the state needs as many people as possible to take the test as part of the first step in the Kentucky Broadband Initiative. The second step will be to create an accurate internet speed map of the state, showing which areas have the strongest and weakest points of connection.
"Using that map, step three is going to involve leveraging partners, both public and private, to provide broadband coverage in areas that need it," Coleman said. 
If you don't have internet access at home, you can use the test website to report that. Coleman encouraged people who don't have internet at home to go to their local library or to other locations that offer free Wi-Fi, and click the option to "enter an address with no available service." Then, submit your home address in the form. Beshear said it's especially important for people who don't have internet access in their homes to participate. 
"We need as many Kentuckians as possible to take this internet speed test, to get an accurate picture of who has adequate internet access across the state," Beshear said. "The more speed tests taken, the better understanding we will have of our state's internet capabilities, and the better prepared we will be to repair and expand it."
In August, Beshear's administration dedicated $8 million in federal CARES Act funding to expand internet access for Kentuckians learning and working from home because of the COVID-19 pandemic. The governor's office says the state has reduced the number of students without internet access from 35,000 to 13,000 since then. Beshear also asked the Kentucky General Assembly to dedicate $50 million to expanding broadband access. 
Beshear and Coleman say the speed test will help detect areas of the state with slow internet speeds and determine where access and affordability of Wi-Fi are lacking. 
To participate in the Kentucky Broadband Speed Test, visit ewdc.ky.gov/Initiatives/Pages/KBI.aspx. The test takes about 30 seconds to complete. Coleman said those who take the test can encourage others in their community to do so using #speedtestky on social media. 
The state is partnering with geospatial engineering firm GEO Partners LLC, as well as The Center for Rural Development, to gather the internet speed data.