If you've already planted flowers or vegetables, make sure you either cover them over or take them inside, if possible for tonight. We're expecting a hard freeze for all by daybreak Wednesday morning. Typically, the last freeze (sub 32° temperature at night) is April 6th in the Local 6 area.
Point here being, this is a little bit later than what is historically average. We are fortunate too, that is if you don't like snow, because if there was a storm moving by with this current airmass, we'd be talking about a winter storm in the next 36 hours. If you are curious, the latest freeze ever observed in the region was May 7th, 1944. After looking over the long range weather modeling, I think it's safe to say that this will be the last hard freeze of this spring season. So I'd feel good if you wanted to plant some more after this cold snap this week!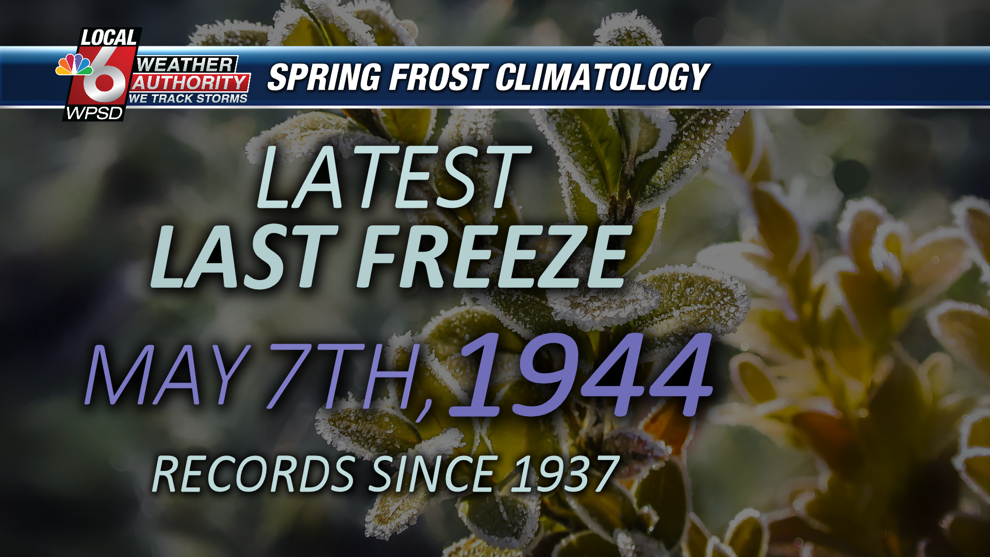 Forecast low temperatures tonight are anywhere between 29-32°. It will depend on how light the winds are, because even a light breeze from the north will act to keep temps. a little higher. Keep in mind the historical average low temperature for this date is 46°.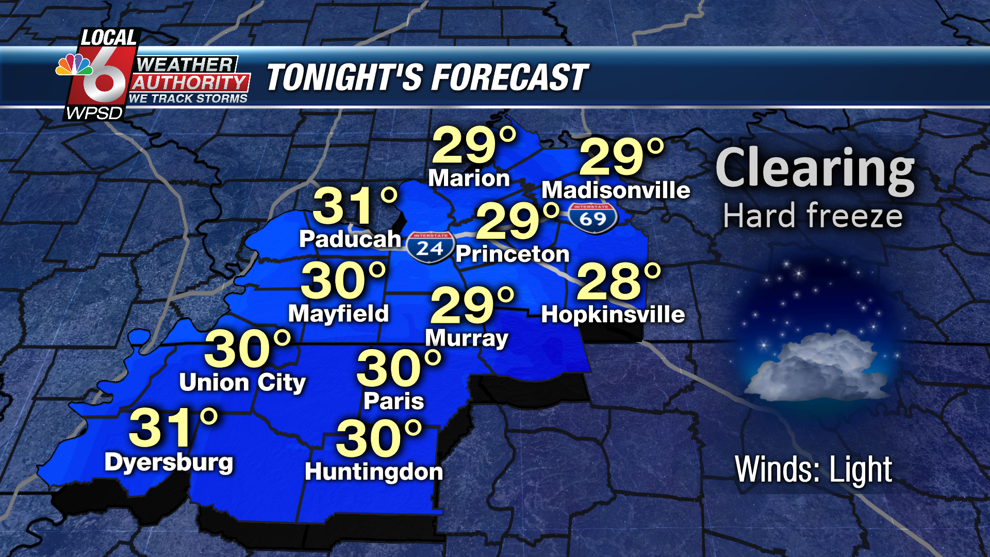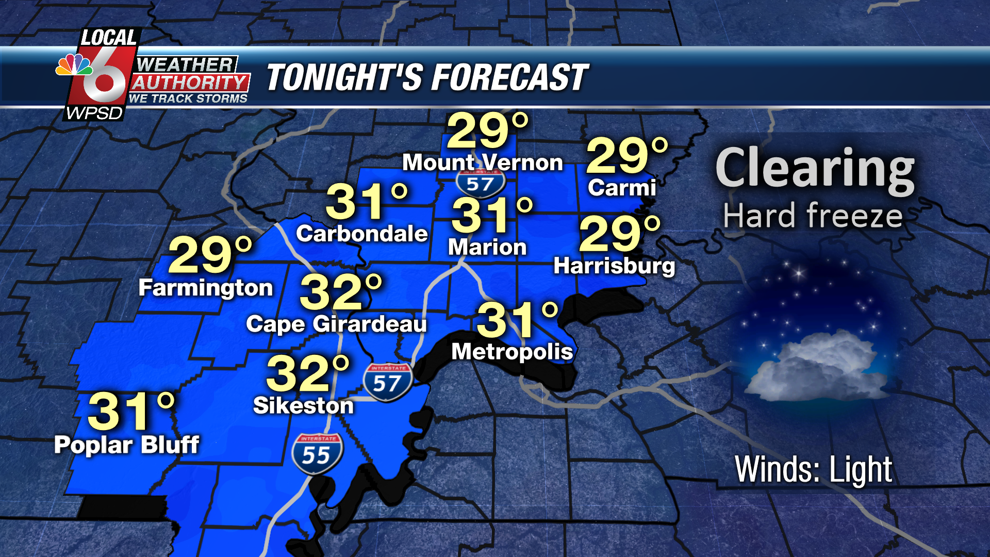 Meteorological reason for the freeze tonight is a clear sky and calm winds. That is the ideal recipe for plummeting temperatures at night. A ridge of high pressure currently to our west will shift directly overhead tonight into Wednesday morning. Dew points are also extremely low... and the science of air molecules is that drier air heats and cools much quicker than moist air. So it's in part because of the very low humidity tonight that temperatures will tumble so much!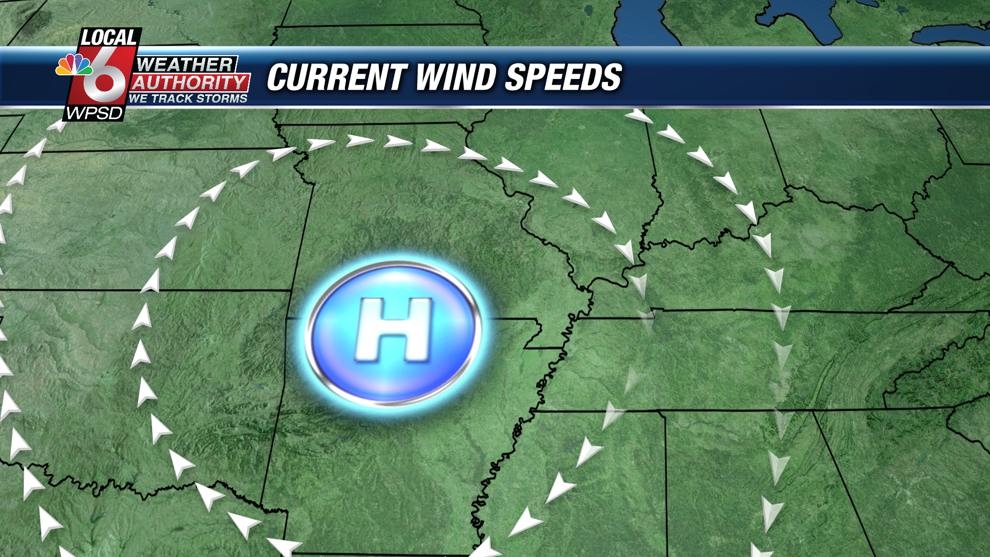 This will be close to daily records! For the morning of April 15th (tomorrow) -- these are the standing records across our 4 state area.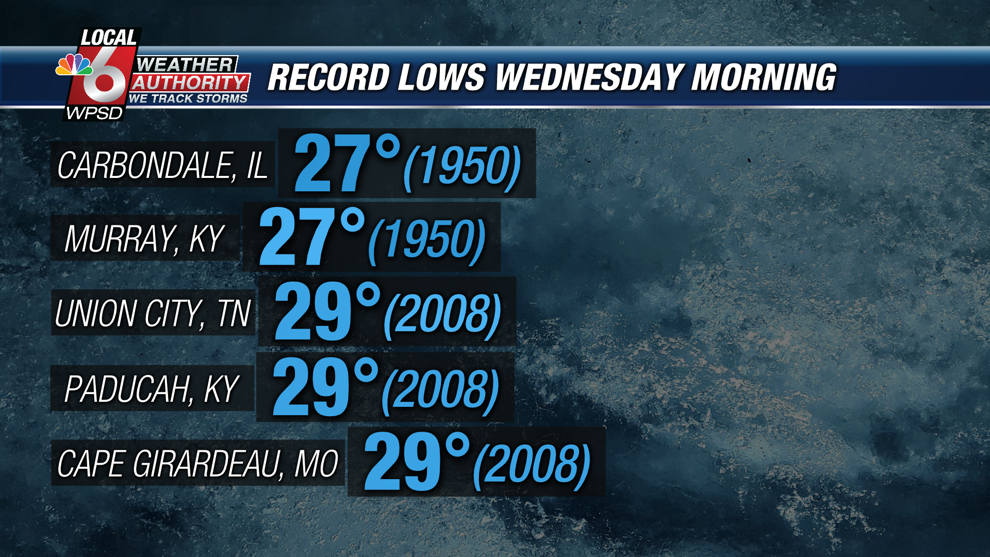 Abundant sunshine will be the theme for the first half of Wednesday. Late in the afternoon, a weak system in the upper-levels of the atmosphere will drop down from the north in southern Illinois. This will cause enough lift in the atmosphere to generate a ribbon of cumulus clouds, some of which will likely drop a few rain showers between 4PM and 8PM. Highest chances for this precipitation will be north of the Ohio River. Clouds may make it into western Kentucky, but the rain should fizzle out the further south it makes it. No thunderstorms are currently forecast due to no wind shear or instability being present near the ground.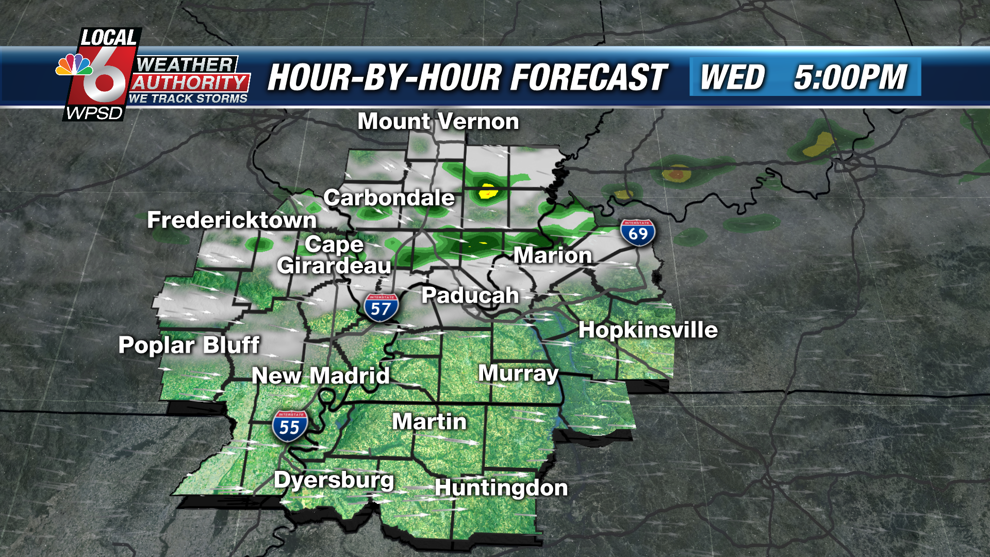 Don't forget to bring your plants in or cover them over with a cloth sheet tonight! Don't want to kill your vegetation!