CALVERT CITY, KY — Truck drivers are working overtime to make sure grocery and pharmacy shelves stay stocked with items we need.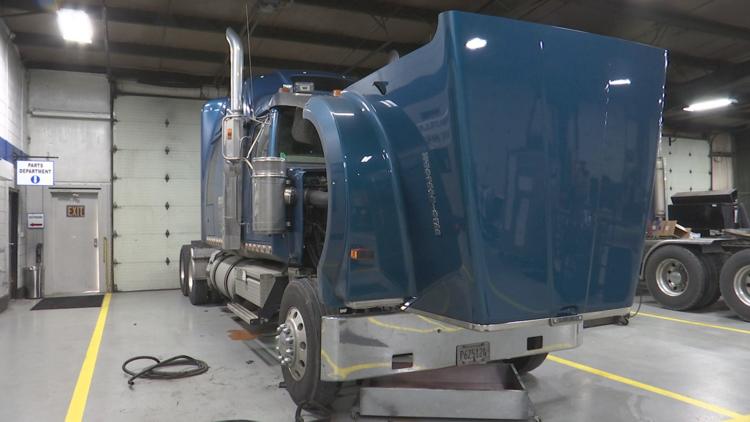 A local Freightliner dealer is staying open to help keep trucks on the road.
Extra travel is taking a toll on both the drivers and trucks.
General manager Charlie Nichols said his company is helping truckers make it from point A to point B. Staff members at Tag Truck Center in Calvert City are busy diagnosing trucks and making necessary repairs.
They are working hard to ensure safe and efficient deliveries. "Without trucks, America stops is what we say," said Nichols.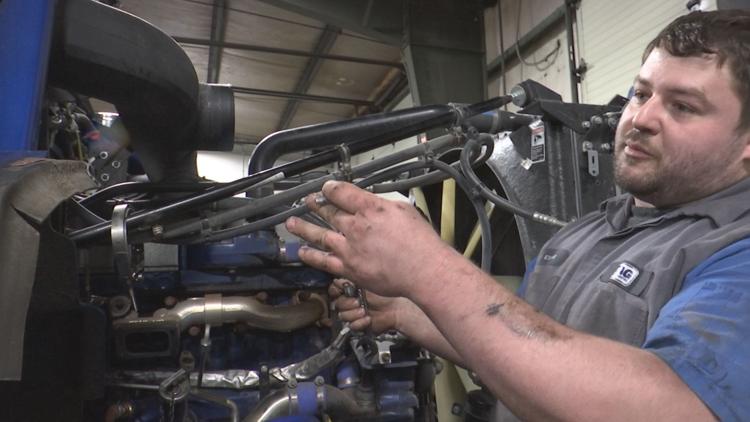 Nichols said even with businesses closing, his needs to stay open to provide parts, repairs, and service to truckers.
"The trucks are what deliver to the grocery stores and the pharmacies, and maintains all the municipal vehicles," said Nichols. 
The general manager said they have a lounge and nearby hotels for truckers who need it.
Truck driver David Cox was talking to other truck drivers outside of the facility's lounge.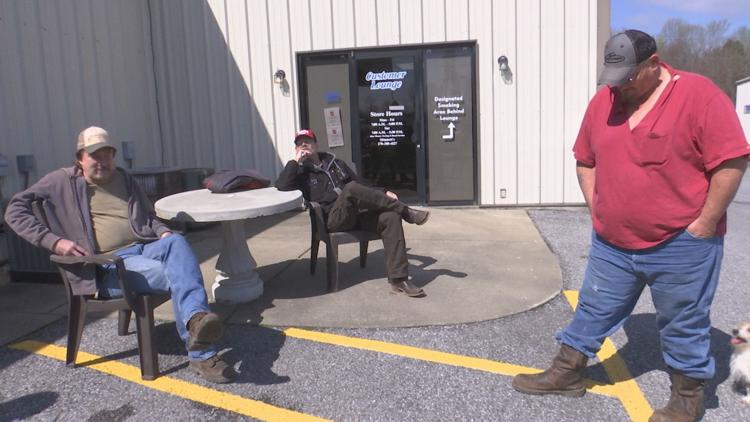 He said services at truck stops everywhere have changed drastically in the past few weeks. The driver went to a truck stop recently where he says he could not get a hot shower. 
"They were having shower problems, so they were down to three showers. Of that three showers, none of them had ... hot water," said Cox. "They couldn't cut them off, because there were guys there like me who hadn't had a chance to get a shower in a couple of days."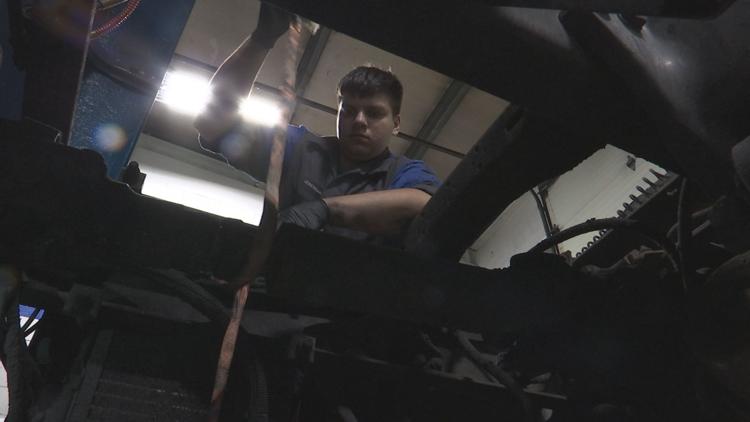 Nichols said the truck center has also increased its COVID-19 prevention measures, practicing social distancing in the lobby areas.
The manager said the facility will continue to assist in any way it can to get your goods to you.
Nichols said if Kentucky Gov. Andy Beshear signs a "stay at home" order, he has forms signed permitting his staff to come to work.