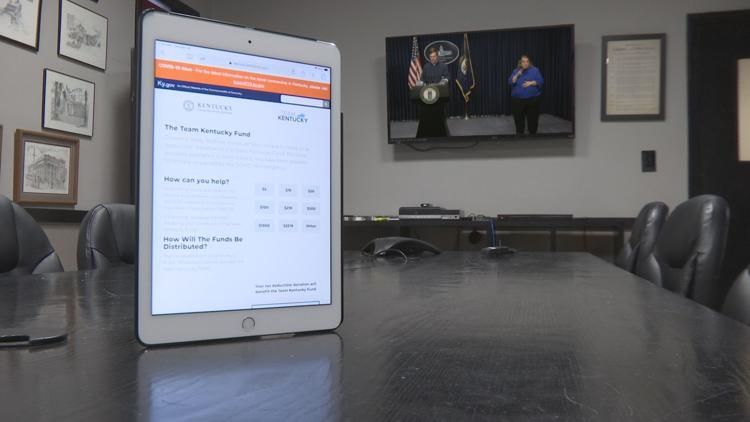 FRANKFORT, KY - Kentucky Gov. Andy Beshear took executive action to establish a fundraising platform to benefit Kentuckians who are financially impacted by the novel coronavirus pandemic.
Beshear announced Monday he worked with the Kentucky Public Protection Cabinet to establish the Team Kentucky Fund.
"There are no limits. Every penny helps, " said Beshear. "Whether it's $19 to fight COVID-19 or whether it is any other contribution."
Anyone interested in donating can visit the state's COVID-19 resource website, kycovid19.ky.gov. Scroll down until you see the DONATE button.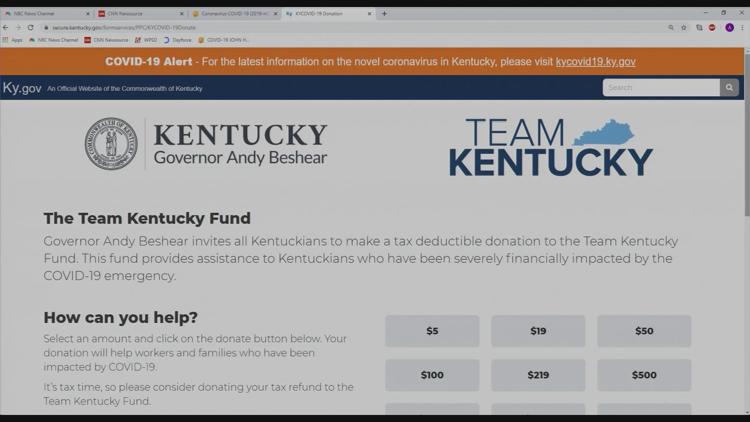 Alternatively, you can visit the donation page directly by clicking here.
Beshear said, because the Public Protection Cabinet oversees the fund, every dollar going in and coming out will be traced. He said contributions are also tax deductible.
JT Henderson, communications director for Lt. Gov. Jacqueline Coleman, said via text that the state will announce how people can apply for funds and how it will be allocated in the next few days.
Another way to help the community from your home is by texting GIVE to 77513. That lets you donate to the United Way of Paducah-McCracken County's COVID-19 Response Fund. The United Way says 100% of the money will go toward community needs. Click here for more information.
If you want to help local restaurant employees, you can donate to Paducah's Tip Jar. Just search the fund on GoFundMe.com. Family Service Society is managing the donations. Click here for more information.