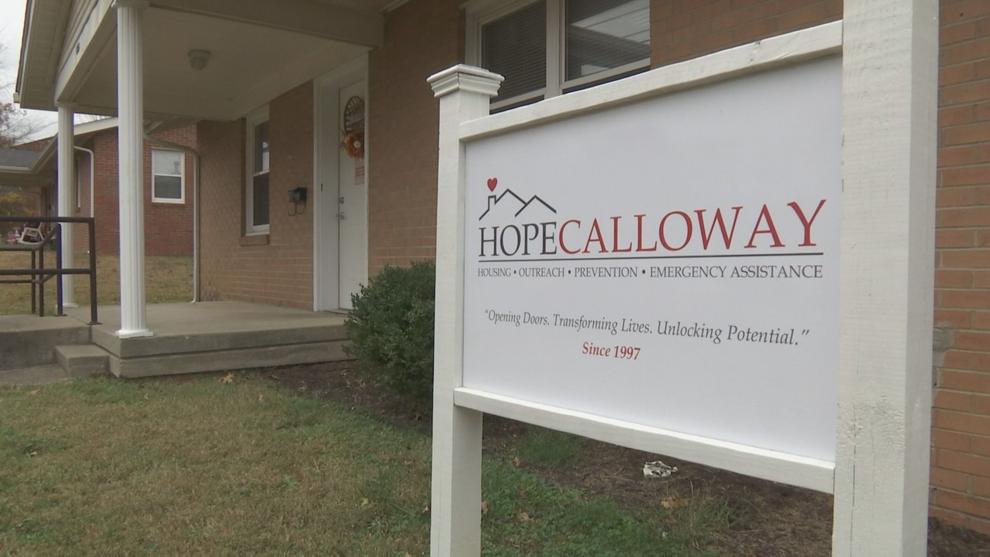 MURRAY, KY -- A series of fundraisers will be held to benefit a Murray nonprofit that has provided tens of thousands of dollars in rental assistance to those in need during the pandemic.
HOPE Calloway, an agency that helps people at risk for homelessness by providing them with shelter and resources, has also been giving rental assistance since the spring, when the pandemic began.
Nathan Carter, executive director of HOPE Calloway, said they've already provided nearly $30,000 in rental assistance to about 120 families.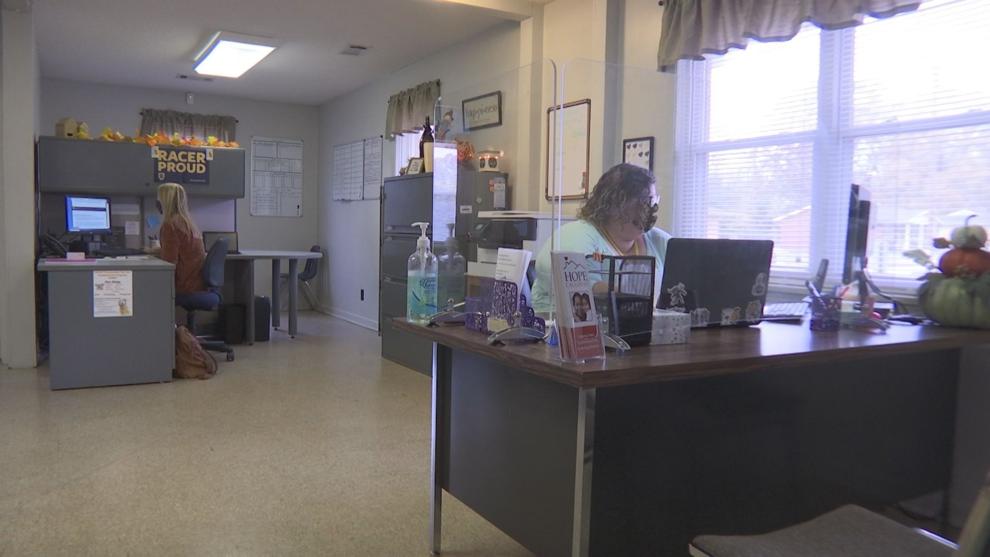 "We get anywhere from 20 to 30 requests at the beginning of each month for rental assistance," said Carter. "And through a lot of those, we try to work with landlords and various resources to get people back on the right track before they need the actual financial assistance."
Carter said in recent months, more and more people have been seeking help.
"Particularly this first part of November, we've been overwhelmed with people needing assistance," said Carter. "The first weekend in November, we came in and we had about 30 service requests in our inbox of people that have requested rental assistance."
The rental assistance program at HOPE Calloway is made possible from funding provided by Angels Attic Thrift Shop in Murray. Angels Attic gives $48,000 a year to HOPE Calloway in monthly installments, said Mike Crook, manager of the thrift shop.
In addition, Angels Attic gives $24,000 a year to Murray-Calloway County Need Line, which provides utility and food assistance, among other services.
To raise money for the two nonprofits, Angels Attic is hosting a Mini Christmas Bazaar every Saturday through Dec.19. During each bazaar, Angels Attic will sell Christmas village miniatures from Department 56, as well as clothes for all ages, toys, linens, shoes, furniture, holiday decor, jewelry, purses, books and media, collectibles, and more.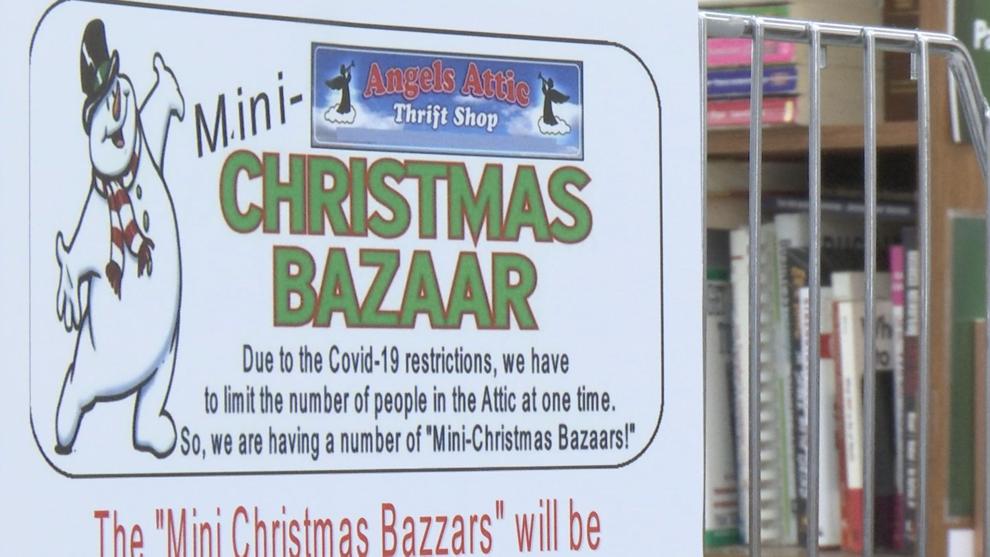 HOPE Calloway Board President Jennifer Riley said Angels Attic is HOPE Calloway's biggest source of funding. Given the circumstances caused by the pandemic, the money raised from the Mini Christmas Bazaars will be vital to help struggling families.
"Now that schools have closed back down, families are having to not work because they have to stay home with their children," said Riley. "Especially, you know, also heading into Christmas, it's just a really tough time for families that aren't able to work because of the pandemic. So it's important that their fundraiser goes well so that they can support the agencies in Calloway County."
In the past, Angels Attic held one Christmas Bazaar annually. But because of the pandemic, Angels Attic decided to host several smaller bazaars this year to limit the number of people inside at one time.
The first Mini Christmas Bazaar was held on Nov. 7. The next bazaars will be held on every Saturday prior to Christmas (Nov. 14, 21, 28, Dec. 5, 12, 19) from 11 a.m. to 5 p.m. at Angels Attic, located at 972 Chestnut St. in Murray.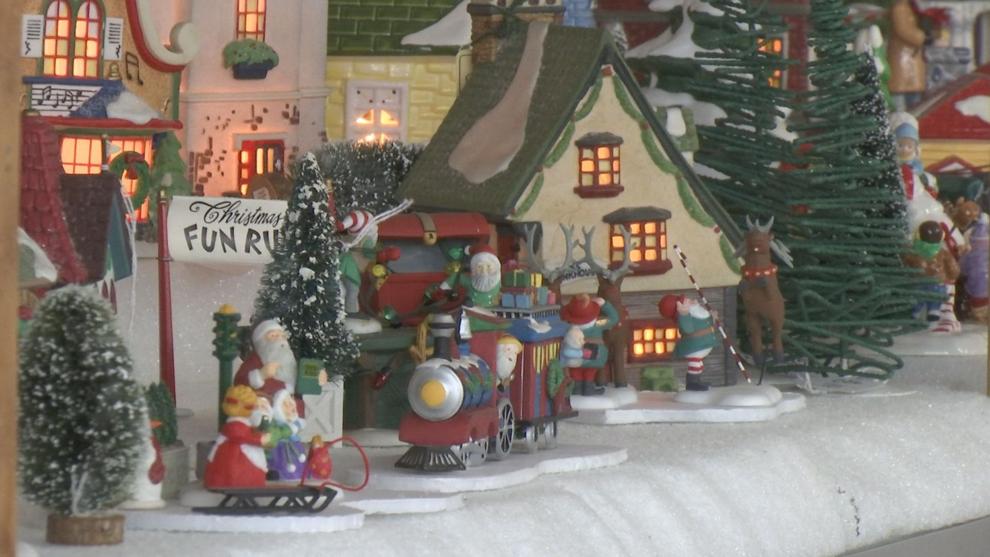 Crook said the goal is to make $25,000 in proceeds during the Mini Christmas Bazaars, with a portion of the total going to HOPE Calloway and Need Line.
Visit the Angels Attic Thrift Shop Facebook page for more information.
To learn more about HOPE Calloway, or to apply for rental assistance, visit hopecalloway.org.
HOPE Calloway is the result of a merger between The Gentry House and the Murray Calloway County Homeless Coalition, which collaborated on services well before they officially merged. HOPE Calloway continues to run The Gentry House, a four-unit apartment complex for homeless families with children. The organization is also continuing to operate OpportUNITY House, a five-unit apartment for homeless individuals, couples and small families.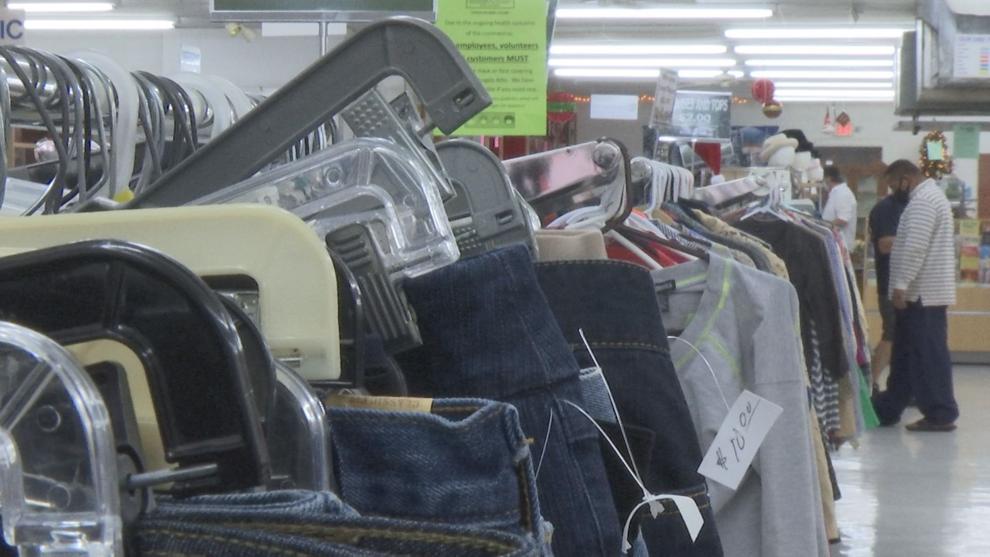 Other local agencies that provide financial assistance include St. Vincent de Paul and Family Service Society.
The eviction moratorium in Kentucky runs through the end of this year to reflect the order from the Centers for Disease Control and Prevention.
Gov. Andy Beshear announced in September that the state launched a Healthy at Home Eviction Relief Fund that pays up to 90% of past-due rent and may cover up to two months of future rent for eligible applicants. As of Nov. 5, the fund was no longer taking applications.