PADUCAH — A California-based medical testing company has agreed to a multimillion-dollar settlement regarding false Medicare claims allegations that were first made public in a lawsuit filed by the former employee of a local hospital, prosecutors say. 
California-based molecular diagnostic testing company Agendia Inc. has agreed to an $8.25 million settlement with the federal government to resolve allegations of a nationwide scheme to bill Medicare for the company's MammaPrint genetic test, the Justice Department announced Wednesday. 
Agendia was accused of conspiring with hospitals across the country to artificially delay ordering MammaPrint genetic assay procedures to get around Medicare's 14-day rule. That rule is meant to prevent medial laboratories from billing Medicare separately for tests or specimens if a doctor ordered them within 14 days of when a patient was released from a hospital. If a test is performed after that 14-day period,  the rule allows laboratories to bill Medicare directly for the test.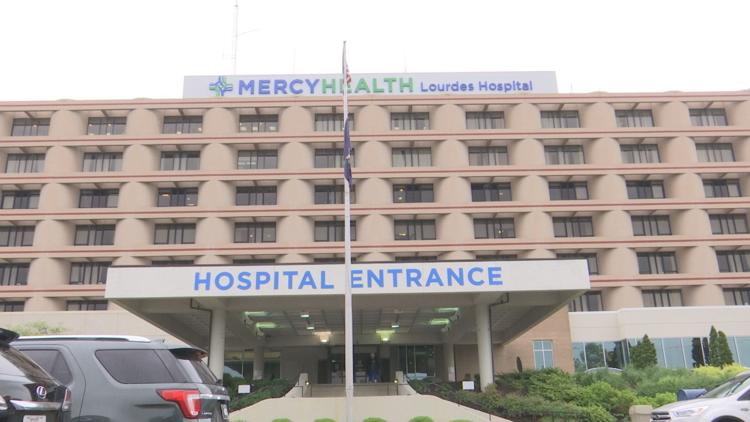 In a news release about the settlement, the Justice Department said Agendia allegedly would often refuse to perform the MammaPrint tests — which are used to predict the likelihood that breast cancer will reoccur in patients — if a Medicare patient was discharged less than 14 days before the test order came in. The company would cancel the order and ask the doctor to resubmit it after the 14-day period. The company is also accused of automatically placing test orders on hold for Medicare patients, refusing to test the specimens until the 14-day period was over, then asking the doctor who ordered the test to "confirm" the order and using that date to bill Medicare. 
The Justice Department said the accusations against Agendia first became public in a lawsuit filed by a former employee of Lourdes Hospital, now called Mercy Health — Lourdes Hospital. In a separate settlement in 2017, Mercy Health – Lourdes Hospital paid the U.S. government $211,039.28 to settle allegations that the hospital worked with Agendia as part of the scheme. 
"Following breast biopsy procedures, Lourdes Hospital held tissue specimens for 14 days or longer after patients were discharged before sending them to Agendia for testing. Despite knowing the specimen should be immediately sent to Agendia, Lourdes held the test orders for 14 days or longer in order to allow Agendia to separately bill Medicare for the test. This also meant that Lourdes avoided paying Agendia for the testing," the news release said.
"When all the legal jargon is stripped away, this was about delaying the submission of breast cancer screening tests at the expense of our vitally important Medicare program," U.S. Attorney Russell Coleman said in the news release. "From our largest urban hospitals to medical facilities in the Purchase Region, this conduct will not be tolerated in the Western District of Kentucky."