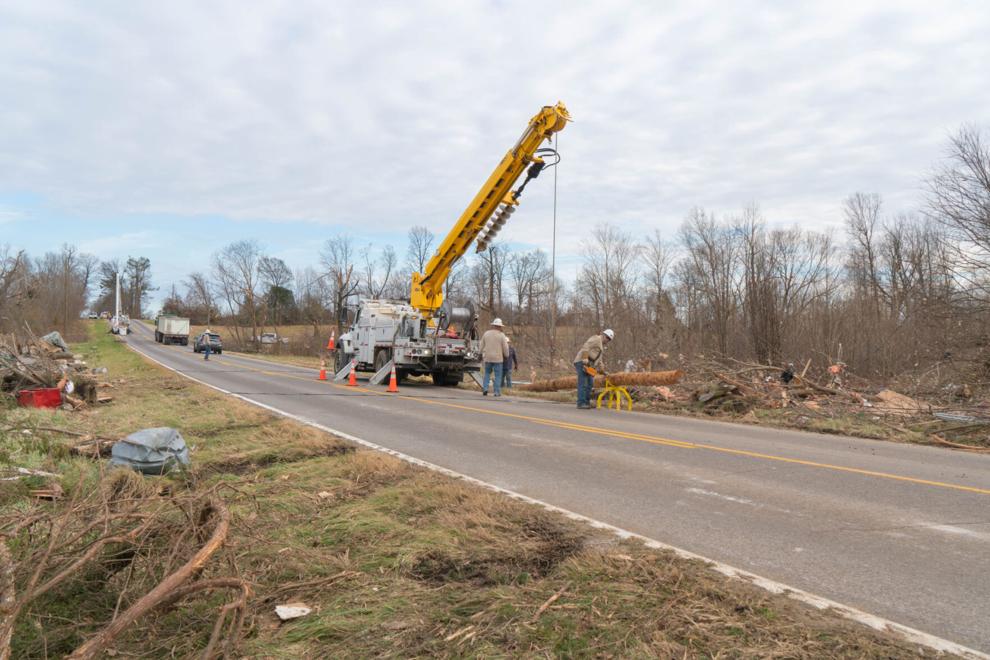 Gibson Electric says its outage map is no longer showing any outages. The company has been working since Friday to restore power to thousands of customers in west Kentucky and northwest Tennessee. 
While a company spokeswoman says its map is no longer showing any outages, she says Gibson Electric doesn't want to miss restoring service to anyone. 
Gibson Electric asks any customers who are still without power and whose home or business is ready to be reconnected to call the company's outage hotline at 1-800-977-4076 or their local Gibson EMC member service center. 
"Thanks so much to our lineworkers and to those who assisted us for your hard work! Thanks to our other employees for all you do behind the scenes! Thanks to you, our member-owners for being so patient and supportive during our recovery!" spokeswoman Rita Alexander says. 
Click here to view Gibson Electric's outage map or to look up your local Gibson Electric member service center.