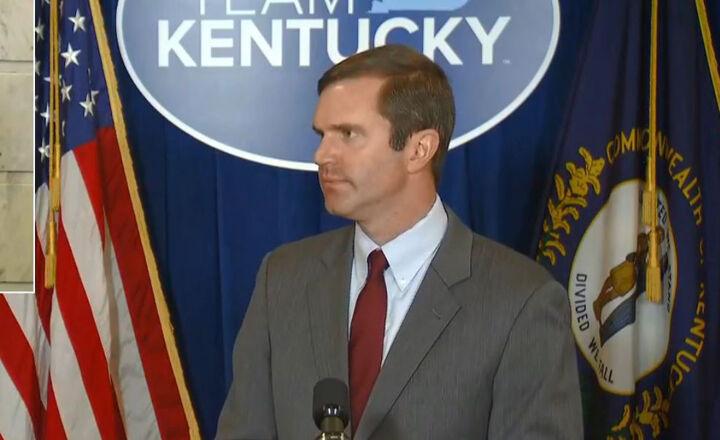 FRANKFORT, KY — Gov. Andy Beshear reports 532 new cases of COVID-19 across Kentucky Tuesday, bringing the total number since testing began to 28,126. 
The governor said more than a dozen of those cases newly confirmed to the state Tuesday are from Graves County. Beshear noted that the west Kentucky county is considered to be in the "red zone" in the White House's analysis because of how widespread the virus is there. 
The cases reported across the state Tuesday also include 21 children under the age of 5 — including a 7-month-old boy from Graves County and a 2-month-old girl from Madison County.
Beshear said Kentucky's positive test rate now stands at 5.08%, down from Monday's 5.58%. Beshear said it is too early to draw any conclusions about that decline, but he said he hopes the state is seeing a difference because of the executive order requiring most people to wear face coverings in public places. That order is in place for 30 days, starting July 10. However, when asked by a reporter, Beshear said he likely will have to extend that mandate once the 30-day period ends.
Of the state's cases, 7,470 are known to have recovered. Among active cases, Beshear said 584 Kentuckians are currently hospitalized with the illness, including 115 in intensive care units. 
The governor also reported 10 new COVID-19-related deaths Tuesday, including a 37-year-old Lyon County man. Beshear said he believes that man was incarcerated at Kentucky State Penitentiary. The newly reported deaths also include include a 74-year-old woman from Butler County; an 84-year-old man from Fayette County; two women, ages 86 and 87, and an 82-year-old man from Jefferson County; two women, ages 89 and 101, and an 83-year-old man from Logan County; and a 73-year-old woman from Oldham County.
To date, 719 deaths connected to the disease are reported in Kentucky. 
Download the document below to read the Kentucky Department of Public Health's multi-page COVID-19 summary for July 28.