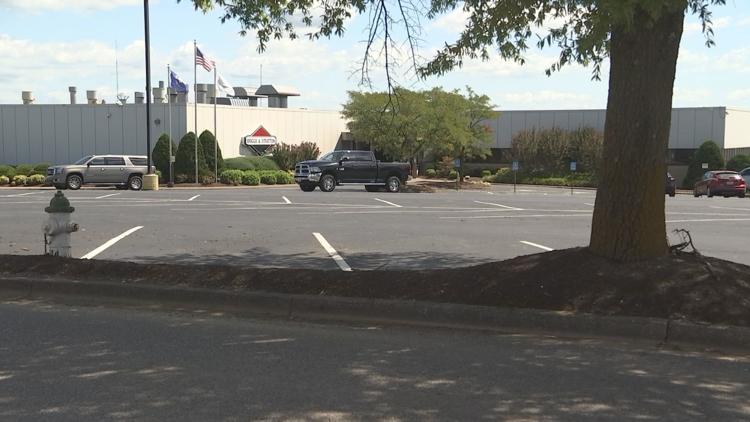 MURRAY, KY — Kentucky Gov. Matt Bevin said he is disappointed about the upcoming closure of the Briggs & Stratton facility in Murray, but respects the company's decision and will work to help employees who are affected.
Woody Maglinger, deputy communications director for Bevin's office, sent Local 6 the following statement from the governor:
"Our state and local economic development teams have been working with Briggs and Stratton leadership for many months in an effort to avoid closure and preserve their existing workforce within the Murray region. We are disappointed by (Thursday's) announcement, but we know that it was determined by Briggs and Stratton to be in the best, long-term business interests of their company. We fully respect this decision and are grateful for the many years that this world-class company partnered with the Murray community. We will do everything we can to assist the impacted families in West Kentucky, as we work with local leaders to help displaced employees overcome this challenge and transition to other great opportunities in the area."
On its website, Briggs & Stratton Corporation says it is the world's largest producer of gasoline engines for outdoor power equipment. But the Milwaukee, Wisconsin-based company announced Thursday it will be closing its facility in Murray by fall of 2020 and consolidate production into its Poplar Bluff, Missouri, facility.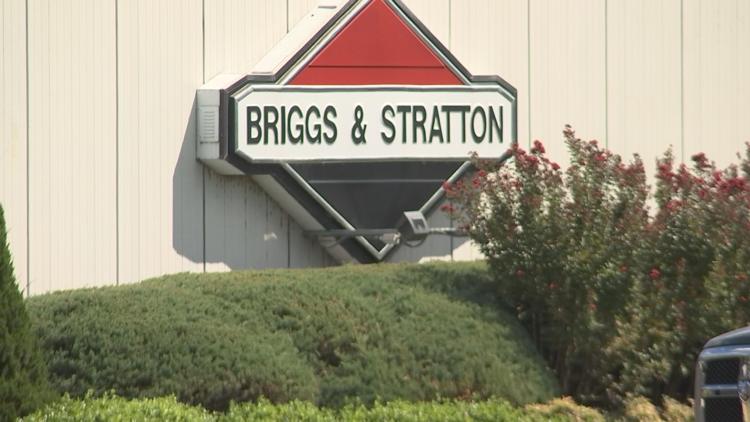 Rick Carpenter, vice president of corporate marketing and communication for the Briggs & Stratton Corporation, told Local 6 Friday that the closure of the Murray facility will happen in stages, with one shift/one assembly line that will close down in late October and another that will close in January. Other operations that are not assembly-related will close down by fall of 2020, Carpenter said in an email.
About 600 full-time positions will be affected by the closure, said Mark Manning, president of the Murray Calloway Economic Development Corporation.
Carpenter said severance and career assistance are being provided to affected employees.
With the consolidation, Briggs & Stratton's Poplar Bluff facility will expand and create 130 jobs over the next year, according to a news release from the office of Missouri Gov. Michael Parson. The release says the company picked Missouri "following a competitive process with Kentucky."
Carpenter said employees affected by the Murray closure have the opportunity to relocate to the Poplar Bluff facility, as well as other facilities.
"There has been some interest in the Poplar Bluff expansion/position, but I can't quantify that at this time," Carpenter said in his email.
Manning said the Murray Calloway Economic Development Corporation is working with local and state leaders to recruit new companies to come to Murray.
You can find more information about this story and others by following Chris Yu on Facebook and Twitter.