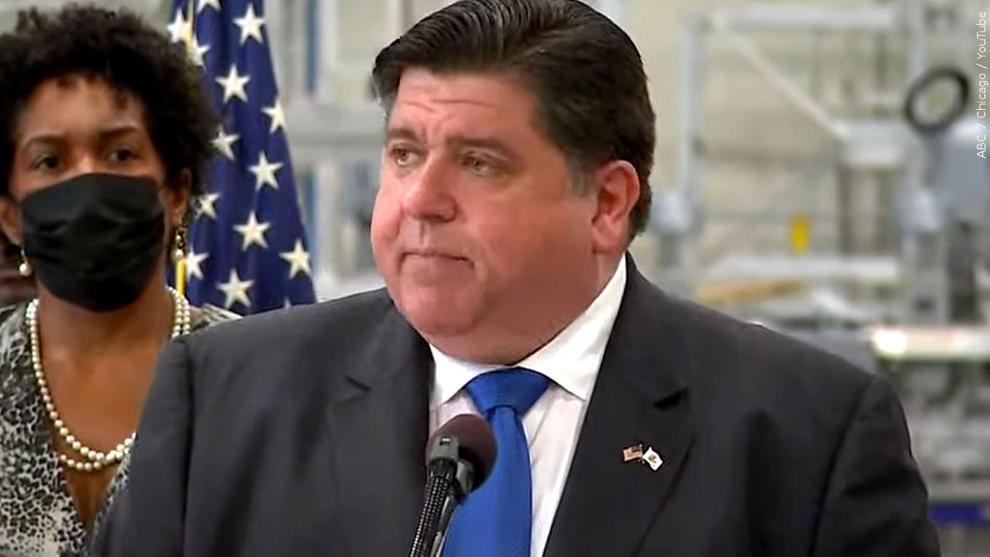 SPRINGFIELD, IL-- On Wednesday, Gov. J.B. Pritzker signed legislation that puts Illinois on a path toward 100% clean energy, invests in training a diverse workforce for the jobs of the future, institutes key ratepayer and residential customer protections, and prioritizes meaningful ethics and transparency reforms.
"There is no time to lose. Thanks to the Climate and Equitable Jobs Act, Illinois is taking action in the fight to stop and even reverse the damage that's been done to our climate," Gov. Pritzker said. "As of today, Illinois is a force for good, for an environmental future we can be proud of. With economic growth and jobs woven into its fabric, this new law is the most significant step Illinois has taken in a generation toward a reliable, renewable, affordable and clean energy future in a generation."
On Monday, the state Senate passed the wide-ranging energy policy overhaul that sets ambitious goals for a carbon-free future and staves off the threatened shutdown of two of the state's six nuclear power plants.
The plan also invests in the development of renewable solar and wind energy. It also provides incentives for individual action, such as a rebate of up to $4,000 for the purchase of electric vehicles and for installing battery-charging machines.
Senate Bill 2048 has been discussed by Illinois legislators for over a year, and includes some of the following:
Puts the state on a path to 40% renewable energy by 2030 and 50% by 2040.
 Requires all private coal-fired and oil-fired electric generating units to reach zero emissions by January 1, 2030.
Requires all private natural gas-fired units to reach zero emissions by 2045, prioritizing reductions by those with higher rates of emissions and those in and near environmental justice communities.
Creates a displaced energy workers bill of rights to provide state support to transitioning energy sector workers.
Creates a returning residents clean jobs training program to provide training for careers in the clean energy sector to individuals who are currently incarcerated.
Requires each utility to establish the position of a Chief Ethics and Compliance Officer who must submit annual reports to the Illinois Commerce Commission.
Creates an Energy Transition Workforce Commission to report on anticipated impacts of transitioning to a clean energy economy and recommend changes to the workforce through 2050.
Click here for a complete layout of the Climate and Equitable Jobs Act.