LYON COUNTY, KY — There is confusion at the local, state and federal levels about a portion of federal funding for Land Between the Lakes.
Local 6 attempted to clarify the confusion, but we ended up with more questions than answers.
As we first reported Thursday, a line item in the 2022 LBL budget was left blank. That line item is money for recreation and heritage.
Lyon County Judge Executive Wade White told Local 6 that without the money, the LBL services and programs you and your family enjoy will suffer.
We followed up with the U.S. Forest Service Thursday to try and get a clearer answer. Was the space left blank on accident? Was it left blank on purpose because there will be no funding in the next budget?
How it started 
White provided us with charts and graphs he received from the Region 8 U.S. Forest Service.
The documents detail allocated spending categories dating back to the fiscal year 2010.
The recreation and heritage line item has dropped significantly.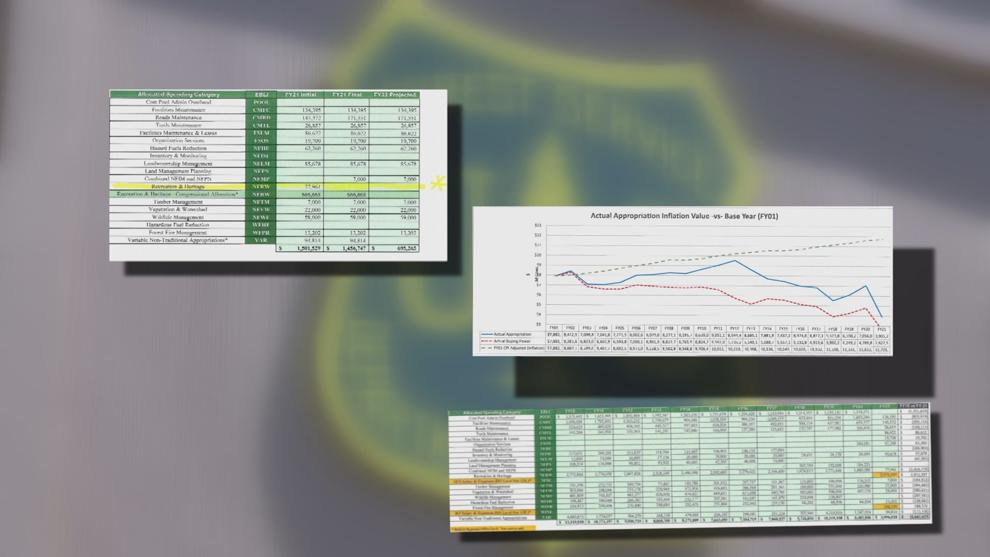 Funding for 2020 was $1.8 million. It dropped to roughly $77,000 in 2021, and what appears to be the proposed 2022 budget is blank.
White said without that funding, there would not be any money for things like trail maintenance and LBL station operations.
We contacted the Forest Service to ask if there would not be funding for that line item in 2022.
U.S. Forest Service Acting Area Supervisor Tim Pohlman sent an email with the following statement: "Land Between the Lakes is working with partners and elected officials to provide transparency regarding the FY21 budget. In our efforts to be transparent, information was mistakenly sent from LBL to local county officials containing incomplete information. Any information projecting budgets for future years is not accurate. No budgets for FY22 have been proposed. So anything projecting for next year is not accurate."
In response to that statement, Judge White text us this statement: "The region 8 forest service called a meeting with the judge executives of Lyon and Trigg, and the mayor of Stewart County to share a proposed budget that suddenly doesn't exist? If you'll buy, that I've got some oceanfront property in Arizona and from my front porch you can see the sea."
Local reaction 
Jeff McFarland rides his mountain bike at LBL often. He visits the area two to three times a month. He rode on Thursday because he had a rough week at work.
"I went in today. I worked half a day, and I said 'You know what? I'm going to the Canal to do a loop,'" said McFarland. "I was in such a bad mood before I got here, and now I feel like a million bucks."
He said LBL means so much more to him than a place to escape and ride his bike.
"My grandmother is from, originally, Stewart County...she lived in Land Between the Lakes, in Crockett's Creek and they ran her out of here, she was 14 years old," said McFarland.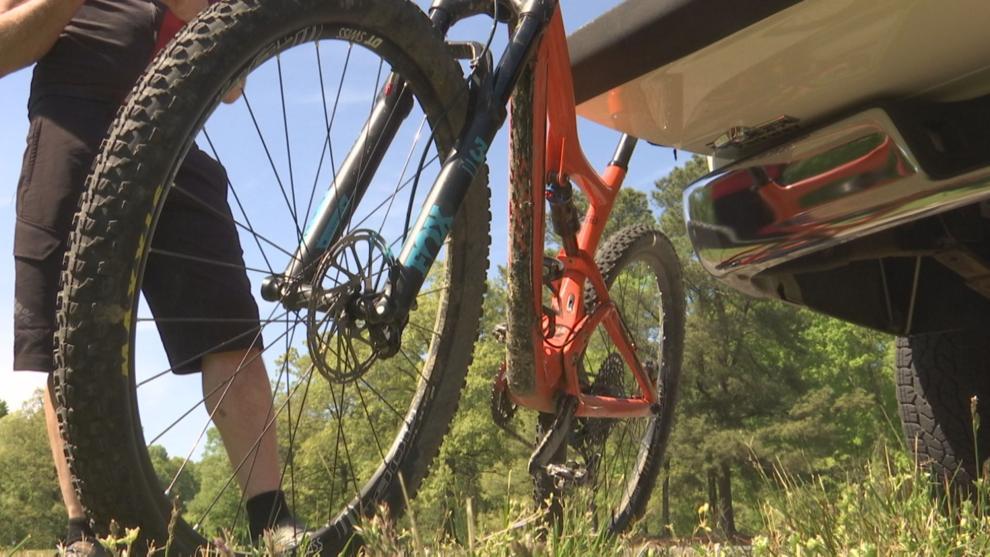 His grandmother is 96 years old now. McFarland said there needs to be another way to keep all attractions at LBL.
"They made good use of the land and did a lot of good stuff with it, made the lakes, so the fishing and hunting and all of that," said McFarland. "But now they're talking about doing away with a lot of it. They don't want to put any money back into it, and it's kind of sad."
Ann Li has lived here for more than seven years. She hunts mushrooms and checks out the scenery often. She said getting rid of funding would be a tragedy.
"They're putting a nail in the coffin of this area, not just LBL, but the area. There are businesses here that rely on the lake traffic," said Li. "It could be better, there could be more businesses, but the ones that are here that rely on the lake traffic are going to probably go under."
Li said she does not understand the scope of these budget cut discussions.
"Once they pull that funding then they've broken that promise, and that's what I feel they've done. They really haven't done enough to make this viably an economic place," she said. 
McFarland and Li continue to wonder what will happen to LBL. 
Different conversations 
White forwarded us an email he received from the U.S. Forest Service last week before this unfolded.
The email is dated April 16, 2021.The headline says "Meeting at LBL 9 a.m. Tuesday."  It reads "We recently received the preliminary FY 22 budget from the Forest Service. We would like to discuss this budget with you. It is very important that we discuss this with the elected county executives with jurisdiction in LBL."
That email appears to contradict the forest service statement that budget information was "mistakenly" sent.
That's another thing we are now working to clarify with the U.S. Forest Service. We also contacted state leaders about the issue.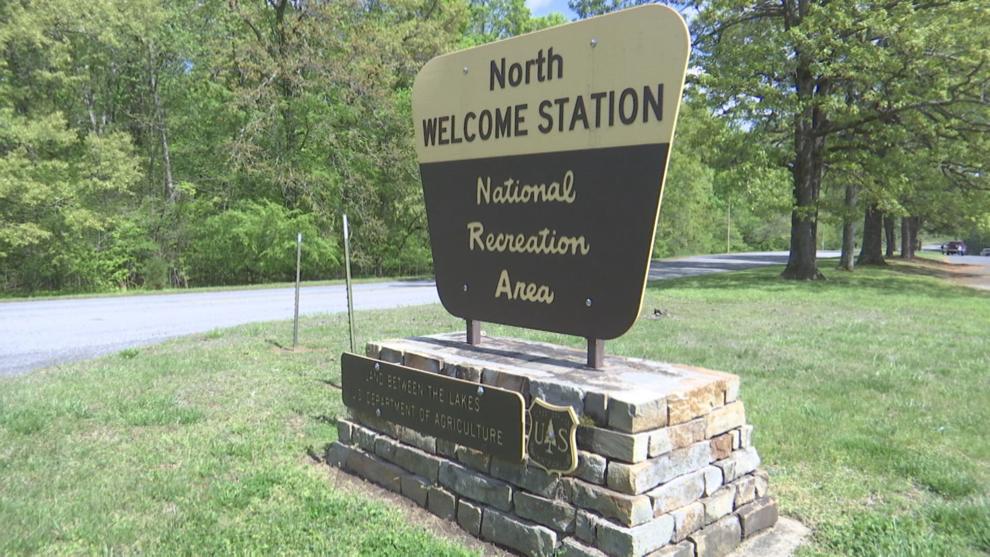 Government leaders' takeaways 
U.S. Rep. James Comer, who represents Kentucky's 1st District, said: "I am closely monitoring the budget reconfiguration at Land Between the Lakes National Recreation Area, and while I am glad to have confirmed with the U.S. Forest Service that funding for Land Between the Lakes has not been cut, I have been disappointed by the miscommunication from the agency on this matter. I encourage the Forest Service to provide more transparency than we have seen in recent days when defining their new budget process. Land Between the Lakes has my full support as Congress considers appropriations bills in the coming months."
A spokesperson from Senate Minority Leader Mitch McConnell's office told us: "Senator McConnell continues to be a strong supporter of the Land Between the Lakes and has worked over the years to secure more than $110 million for this Kentucky treasure. Senator McConnell's office remains in contact with local officials as well as the Forest Service to ensure the Land Between the Lakes community receives the necessary federal funding to support outdoor recreation. Once President Biden sends his budget request to Congress, Senator McConnell will work with his Appropriations Committee colleagues to deliver for Kentucky and this natural landmark."
Federal funding as a whole for LBL has dropped tremendously over the years. From the fiscal year 2015 to the fiscal year 2021, funding has declined overall, roughly $3.6 million.