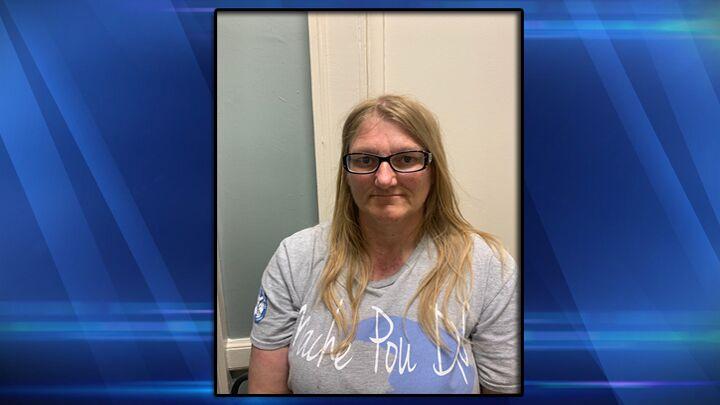 GRAVES COUNTY, KY– On Monday morning Graves County Sheriff's deputies arrested 45-year-old Jennifer Dowdy for meth trafficking.
At 6 a.m deputies executed a search warrant at a residence on the 500 block of South 8th Street in Mayfield. During the search deputies seized over one pound of crystal meth and 13 doses of ecstasy. They also discovered U.S. currency believed to have been the proceeds of illegal drug sales, electronic scales, packaging material, and other related items. 
According to the Graves County Sheriff's office, the quantity of meth seized had the potential street value of $51,800.
Dowdy was charged with meth trafficking, possession of a controlled substance, and possession of drug paraphernalia.
Dowdy has a previous felony conviction for meth trafficking in Graves County in 2005. She is being held at the graves County Jail.