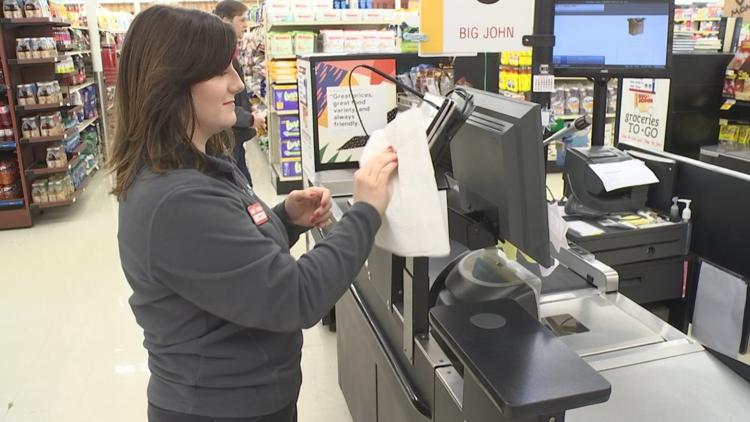 METROPOLIS, IL — Like other grocery store workers across the country, Josh Jones can't stay home during the COVID-19 pandemic.
"Oh, it's definitely uncharted territory," says Jones.
Jones needs to keep working to ensure people can still get the groceries they need. Like other essential workers right now, grocery store workers are vulnerable to being exposed to COVID-19. 
"We're wiping down handles. We're wiping down our amigos. We're wiping down our registers," says Jones.
Some grocery store chains are installing plexiglass at cash registers. At Big John's in Metropolis, Illinois, they're sticking to the basics. Employees are trying to keep a safe distance between themselves and customers during checkout, and they're also constantly spraying down the cash registers and wiping them down to make sure everything is constantly clean.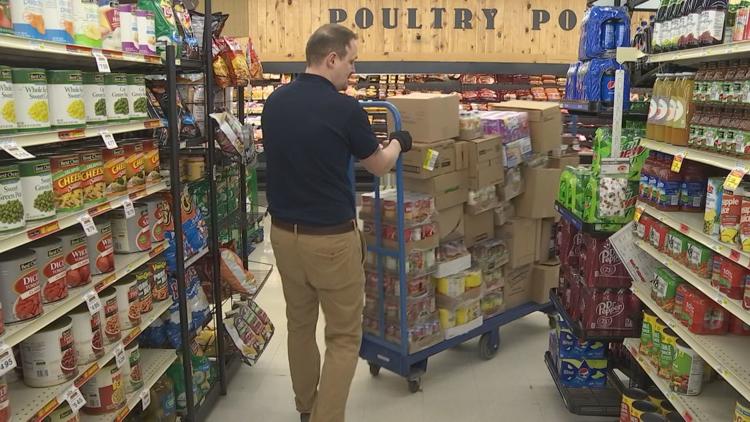 "It's really common to want to lick your fingers and grab paperwork, or grab bags, or stay in the office, but we're not doing any of that — and for our employees and customers alike," says Jones.
They're standing on the front lines to make sure we have what we need.
"We're essential when there's not a pandemic, and we're essential when there is a pandemic," says Jones.