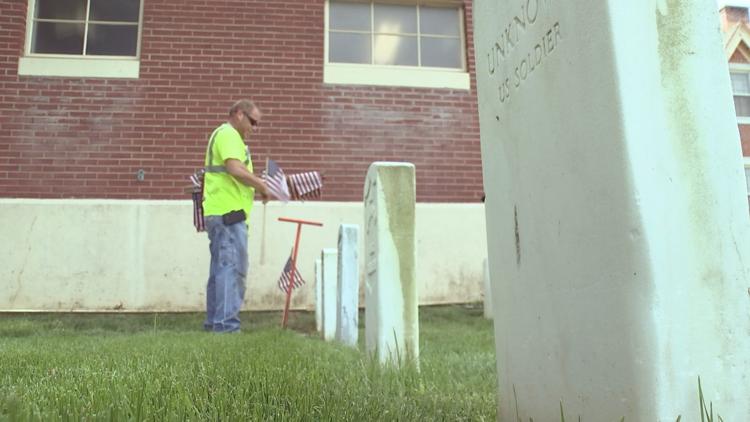 MOUND CITY, IL -- Mound City National Cemetery is a beautiful place on Memorial Day weekend. Each year, American flags are placed in front of every marker to honor the hero who lies beneath it.
Typically, hundreds of volunteers come to place the more than 8,000 flags, but because of COVID-19, that can't happen this year.
"I didn't care if I had to work until midnight, I was gonna make it happen," says Brad Clanahan.
Clanahan is a grounds keeper at Mound National Cemetery. He and the other ground keeper are taking it upon themselves to place the flags.
"It ain't about me, it ain't about the cemetery, it's about the soldiers that fought for us and died for us," says Clanahan. 
For Clanahan, placing these flags is personal. His grandfather, a World War II veteran, and his father, a decorated Vietnam veteran, are buried at either end of the cemetery.
"They'd be proud of me," Clanahan says. "I was proud of them."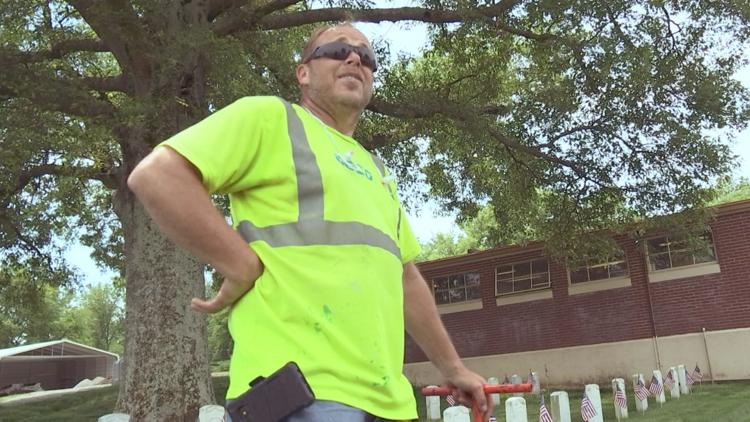 Clanahan says as he places each flag, he thinks about his dad and grandfather and all of the others who gave the ultimate sacrifice for freedom.
"I just feel like all of them deserve some type of respect because, you know, when they fought in one part of their life and they seen things that we've never seen before," says Clanahan.
It's going to take Clanahan and his team some time to make sure every marker has  flag in front of it. For him, it's well worth it.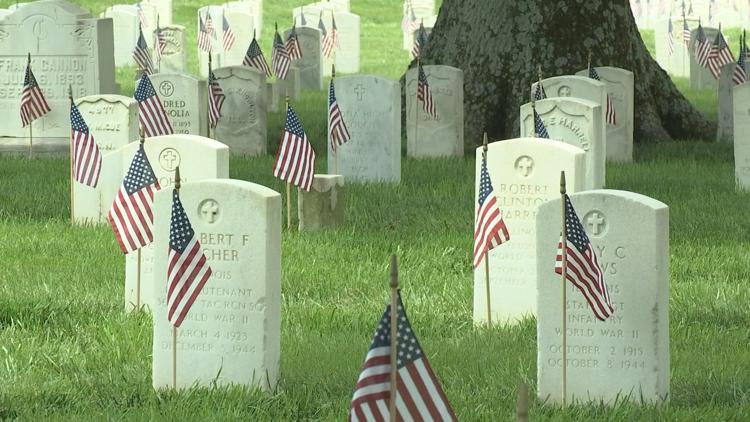 "We ain't gonna go home today until these flags are up, that's the way it is," says Clanahan.
Due to COVID-19 the annual Memorial Day Ceremony at the Mound City National Cemetery is also cancelled.
But because of Clanahan and the others on his team, these heroes will not be forgotten this Memorial Day.