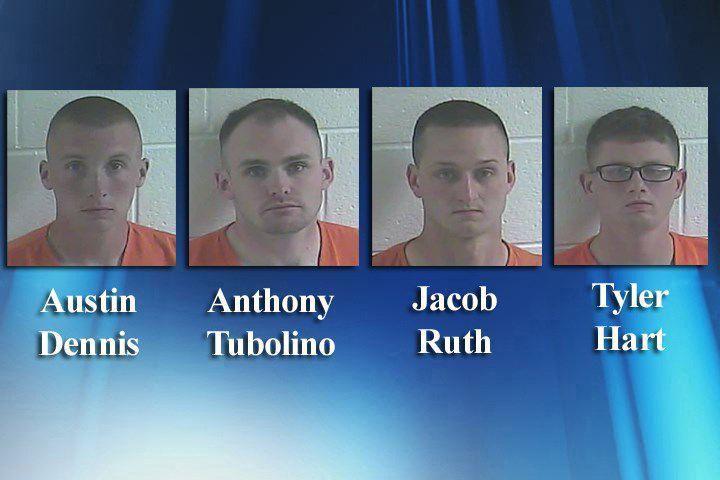 CALLOWAY COUNTY, KY — Three Kentucky National Guard members pleaded guilty Tuesday to sexual misconduct charges. 
Anthony Tubolino, Tyler Hart and Jacob Ruth entered guilty pleas Tuesday in connection to the sexual assault of another guard member in 2017. The commonwealth has recommended a 12-month sentence for each of the three guardsmen. 
Sentencing is scheduled for April 20.
The trial of a fourth guardsman, Austin Dennis, is scheduled to begin on May 27. 
He also faces a sodomy charge. 
The victim in the case was under 21 years old when the assault happened in Calloway County. Kentucky State Police said the victim went to a hospital after the assault, and all four suspects were arrested the same day the report was made. 
Previous coverage: