October 2019: A month that will go down as one containing all four seasons of weather. Remember the 96° high on October 2nd? That was the hottest October monthly temperature in recorded history since the 1930s. Now to close out the month on the 31st, we are tracking potentially a record cold Halloween region-wide.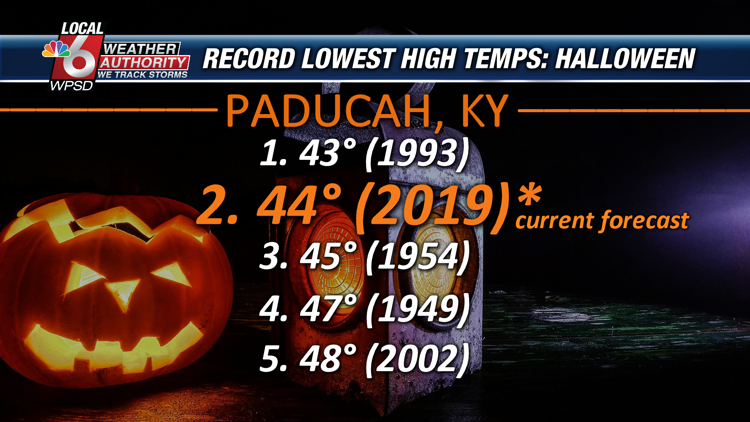 Many of you probably remember the snowstorm of 1993, when a coating to a few inches of wet snow fell along and north of the Ohio River. October 31st of 1993 currently holds the record as coldest high temperature ever on Halloween. Thursday of this week, we are forecasting high temperatures for everyone only in the mid 40s, which would be one of the coldest on record. Keep in mind, the official window for high and low temperature records is the 24-hour period from 1AM to 1AM. This is important because we are expecting the temperature to fall throughout the day, and the "high temperature" of this year's Halloween will likely be at 1 or 2 AM!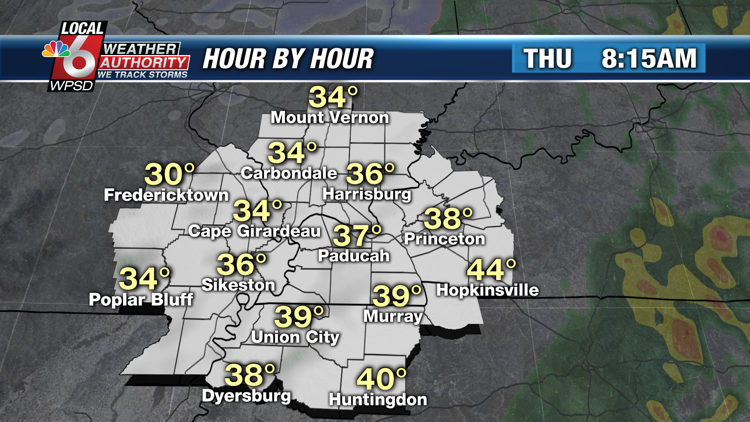 Another round of showers arrives for tonight, with up to 1" of additional rainfall possible. If there is any good news about the Thursday forecast, it is that the precipitation should be done by 8-9AM.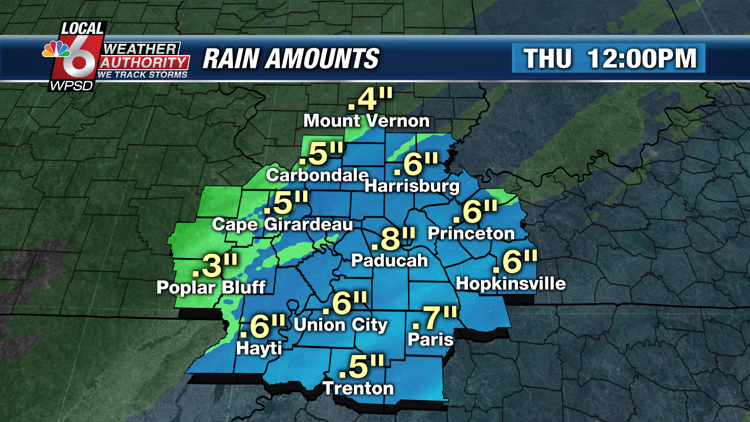 We'll be left with very windy conditions the rest of the day, as an area of high pressure begins to slowly move in from the west. Northwest winds will gust over 30 mph at times during the day Thursday - before quickly tapering off to less than 10 mph around sunset. 
Wind chills all day will be in the 20s and 30s region-wide. For trick-or-treating Thursday evening, the sky should be clearing with cold conditions.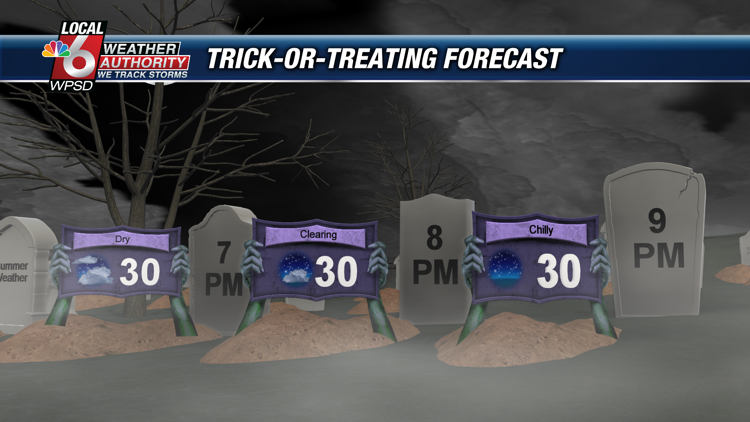 Once the wind dies down around sunset, and the sky clear, that will allow actual air temperatures to fall even more. A "Freeze Watch" is in effect for the entire viewing area for Thursday night into Friday morning. Thermometer temperatures will fall into the mid-upper 20s allowing for the seasons first hard freeze - effectively ending the growing season and killing off a lot of those pesky warm-season bugs!