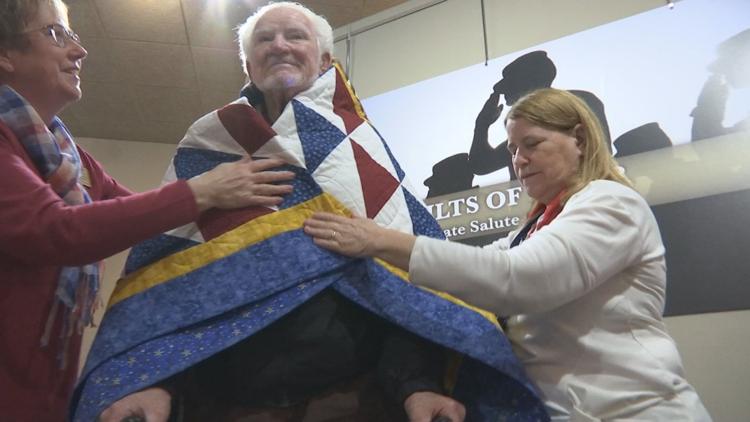 PADUCAH - More than 242,000 quilts and counting: The Quilts of Valor Foundation has been honoring veterans across the country for more than 16 years. That total has increased once again, and the recipients are some familiar faces.
A ceremony was held at the National Quilt Museum in Paducah Tuesday afternoon to award Quilts of Valor to 23 local veterans.
Volunteers from all over the country made the quilts as a way to honor and thank veterans for their service. As of Tuesday, the Quilts of Valor Foundation facilitated the distribution of 242,485 quilts across the U.S.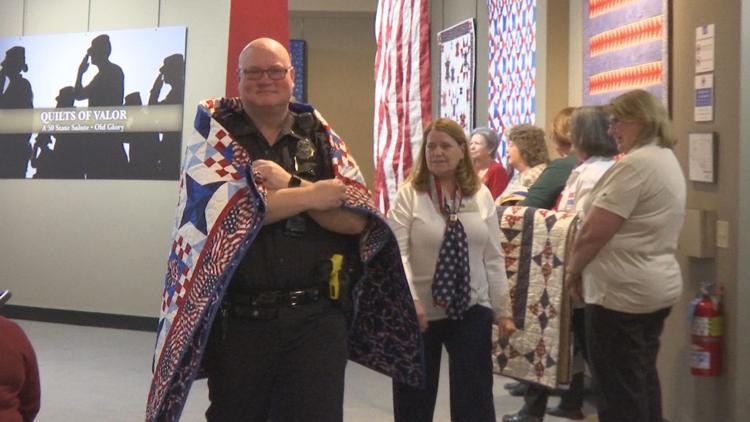 During the ceremony in Paducah Tuesday, recipients of the Quilts of Valor include Paducah City Manager Jim Arndt, many police officers, as well as other veterans in the community.
One of those veterans is James "JJ" Jernigan, who served in Vietnam. His wife, Sandy, told Local 6 about his many awards, including a Silver Star for valor.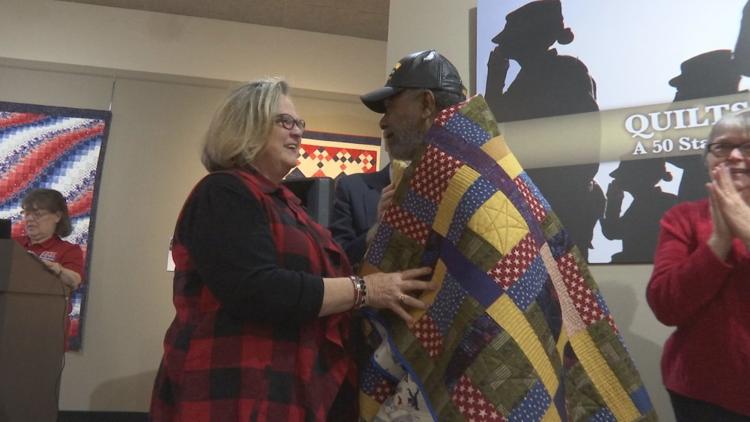 "He saved a lot of guys' lives that were in a tank, under battle for 48 hours," Sandy said.
Another veteran who received a Quilt of Valor is Henry Yates, who served all over Europe and South Korea.
"That's exactly what I wanted when I seen the other one," Yates said upon being presented his quilt.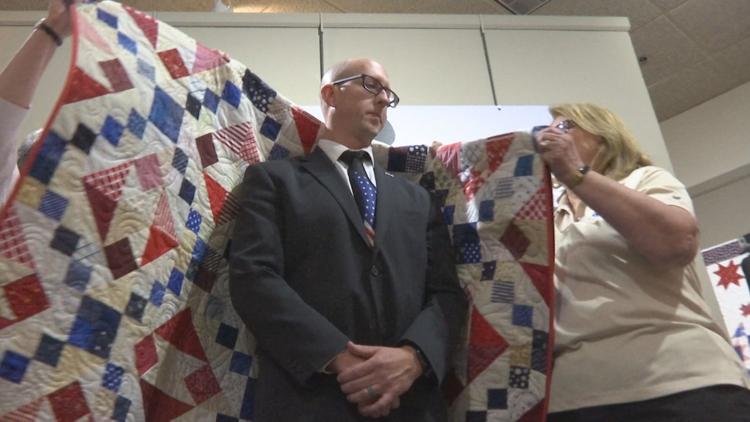 To make the ceremony even more special, the quilts were wrapped around each veteran who received one.
"Kind of made me feel humble that I would be here getting that," said Yates. "I tell everybody, 'You don't have to thank me for being in the military, because I started watching John Wayne when I was 11, and I decided back then I was going to be just like John Wayne in the military.'"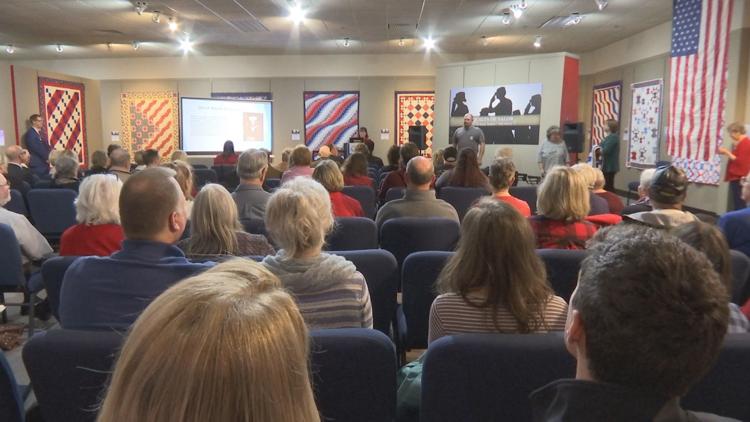 For those veterans, the quilts are not just a source of healing and comfort. It's about knowing that people all over the country kept the veterans in their thoughts.
"You know, like I say, he is a hero, so it's great," Sandy said of her husband.
If you would like to help make a Quilt of Valor, visit the Quilt of Valor Foundation website, qovf.org. There's a tab that says, "Learn how to." Underneath that is a section that explains how to make a Quilt of Valor. There is another section under the "Learn how to" tab that allows you to nominate veterans to receive the quilts.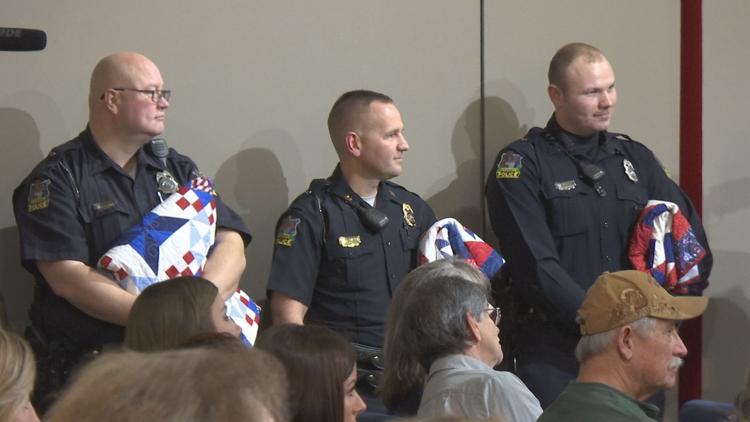 Frank Bennett, chief executive officer of the National Quilt Museum, said the plan is to have a Quilts of Valor ceremony every three to four years. The museum recently became a national partner with the Quilts of Valor Foundation.