PADUCAH — The delta variant and other factors are contributing to the growing number of COVID-19 cases nationwide.
The Centers for Disease Control and Prevention said the most recent seven-day average of new COVID-19 cases was roughly 26,300. That is a nearly 70% jump over the previous average.
The Purchase District Health Department in west Kentucky reported 82 active cases Friday. That number has doubled in the past week. 
Both Baptist Health Paducah and Mercy Health Lourdes Hospital are seeing a rise in cases. Health leaders say the delta variant plays a role, and they are hoping people will get vaccinated to protect themselves.
Baptist Health Paducah is seeing an increase in COVID-19 cases among patients in the hospital and outpatients.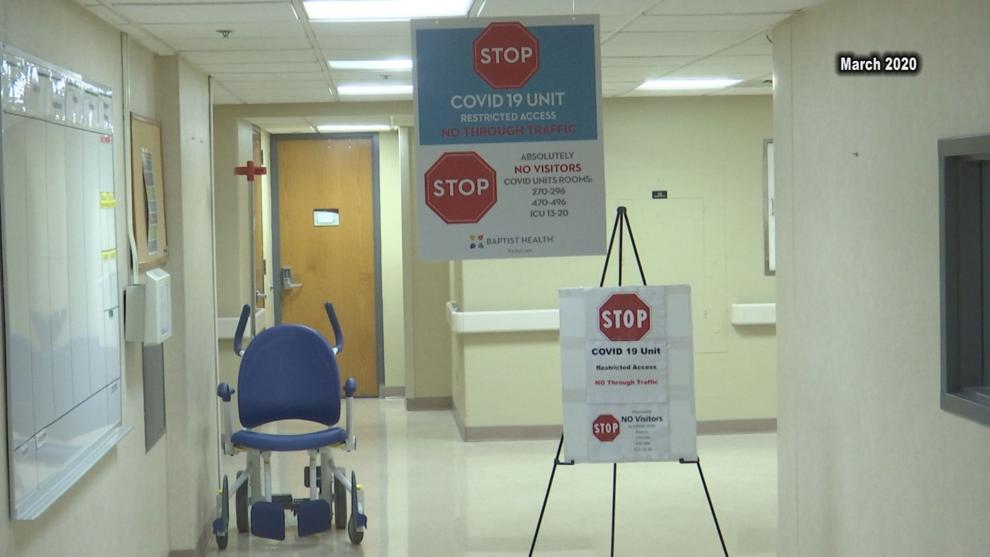 They are seeing 13 to 15 outpatients each day, and they saw 10 to 13 inpatients in the past week.
Baptist Health Paducah Infection Preventionist Mary Lee Evers said most cases are unvaccinated people.
"Most all of them are. There have been a few breakthrough cases but the patients who have been vaccinated, and then do get sick with COVID have not been nearly as ill as those who are vaccinated," said Evers.
Mercy Primary Care Nurse Practitioner Emily Huff said they are also seeing a rise. They had 12 new cases last week. They have seven active cases now.
"I know that recently there's been an increase in cases in our area, so the resources that are being used have increased recently," said Huff.
She asks everyone to continue social distancing, and practicing other measures to keep everyone safe, such as wearing masks in public and frequent hand washing.
Both hospitals remind everyone about the importance of COVID-19 vaccination as the delta variant spreads.
"Vaccination is the most important thing that anyone can do to protect themselves, and the vulnerable people around them, and their family, and their community," said Evers.
"So it's really important to get vaccinated. There's an inverse relationship between the positivity rate in the state, and the number of people who are vaccinated. The more that are vaccinated, the lower that rate is."
In McCracken County, 53.8% of adults are vaccinated.
Our west Kentucky counties with the lowest rates are Ballard County with 28% of adults and Hickman with 27% of adults.
For more information on cases and vaccinations in our area, visit the Kentucky Cabinet for Health and Family Service website.