PADUCAH — More young people are contracting COVID-19, and it has health care providers concerned.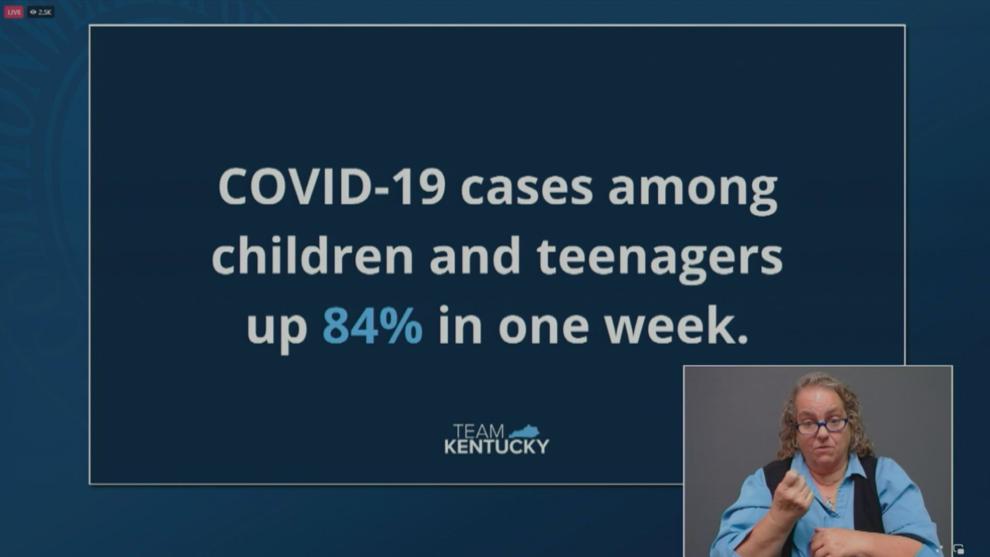 COVID-19 cases among children jumped 84% nationwide in the past week alone, according to a report the American Academy of Pediatrics released Tuesday. 
It's a jump Kentucky Gov. Andy Beshear called attention to during his Team Kentucky briefing Thursday. He also shared information on COVID-19 cases among children and teenagers for Kentucky from June to July. In June, nearly 1,200 children ages 18 and under contracted the virus. In July, that number jumped to more than 4,000.
The Purchase District Health Department reported more than 60 child cases in the past week. The oldest is 18, and the youngest is 1 month old.
Dr. David Schell with Baptist Health Medical Group Pediatrics said they are busy with physical exams and other regularly scheduled appointments for the school year. The unit is also testing for COVID-19 in younger people.
"We're seeing more with this surge of COVID than we did back a year or so ago when we had the first surge, and we're getting a lot more people that we're testing that are positive," said Schell.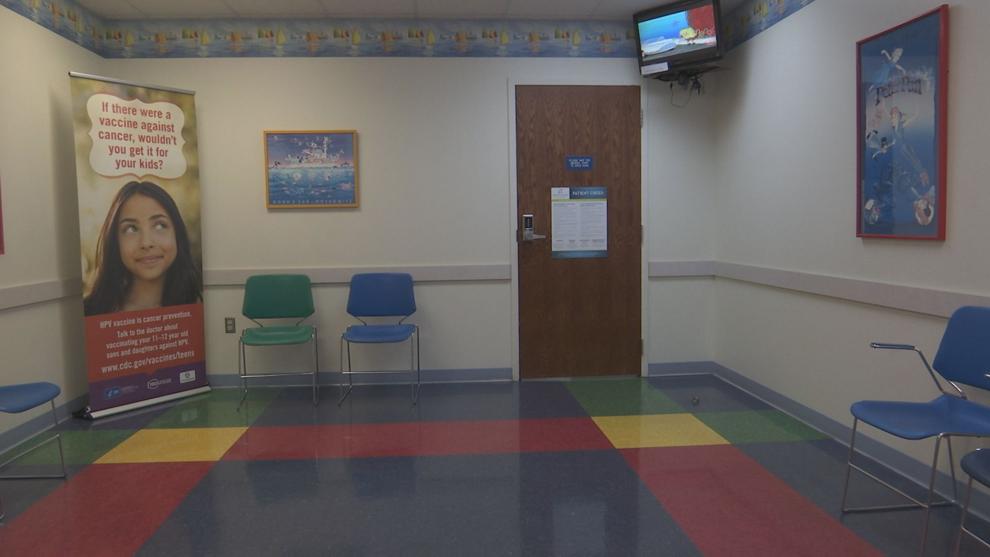 During Thursday's briefing, Beshear said health care providers expect the spread to continue. 
"This ought to be setting off alarm bells in everybody. Your kids are not a proxy for a political battle. Your kids are not your property. They're your solemn obligation to do the very best for each and every day," said Beshear. "We need to make sure parents are making good decisions for their kids to get vaccinated, to mask up."
Schell said doctors believe the increase is because of the highly transmissible delta variant. Baptist Health Pediatrics is not seeing hospitalizations or extremely ill patients. Schell said the vaccine responds better to the immune systems of those ages 12 to 16 compared to adults, another reason he encourages vaccination in that age group. 
The rise in cases among younger people comes as students are returning to school.
"Who knows, in a few weeks schools may go back to virtual. While I don't think anybody wants that, that's why they're implementing this mask." said Schell. "I know it's not been received well, but masking is at least something else we can do that's a small sacrifice to help prevent spread, and it's better to do now than to do in a month."
More than 4 million children have tested positive for COVID-19 since the beginning of the pandemic, according to the American Academy of Pediatrics. 
Schell said enough data could be available by this fall to drop the minimum age for vaccinations to 6.
He reminds people to call and get tested for COVID-19 if they are experiencing symptoms or believe they have been exposed to the virus. 
He encourages everyone to continue following CDC guidelines and avoiding large gatherings.