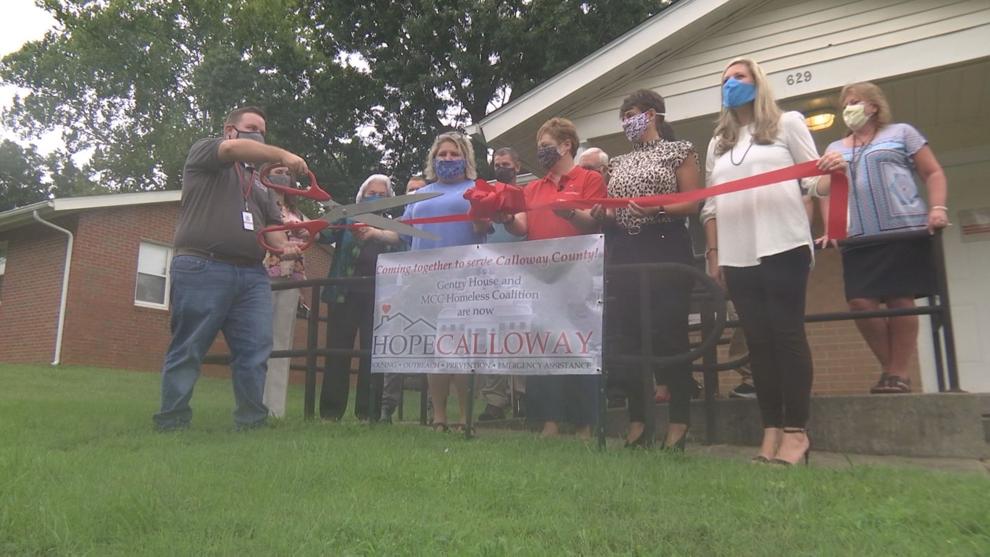 MURRAY, KY -- Two Murray nonprofits have merged into one to better serve the homeless in Calloway County.
Tuesday, The Gentry House and the Murray Calloway County Homeless Coalition held a ribbon-cutting ceremony to celebrate their merger to become HOPE Calloway. HOPE is an acronym for Housing Outreach Prevention Emergency Services, a reflection on the type of services the organization provides.
HOPE Calloway Board President Jennifer Riley said the merger will give them a stronger presence when applying for grants, pool resources, and provide better service for the homeless.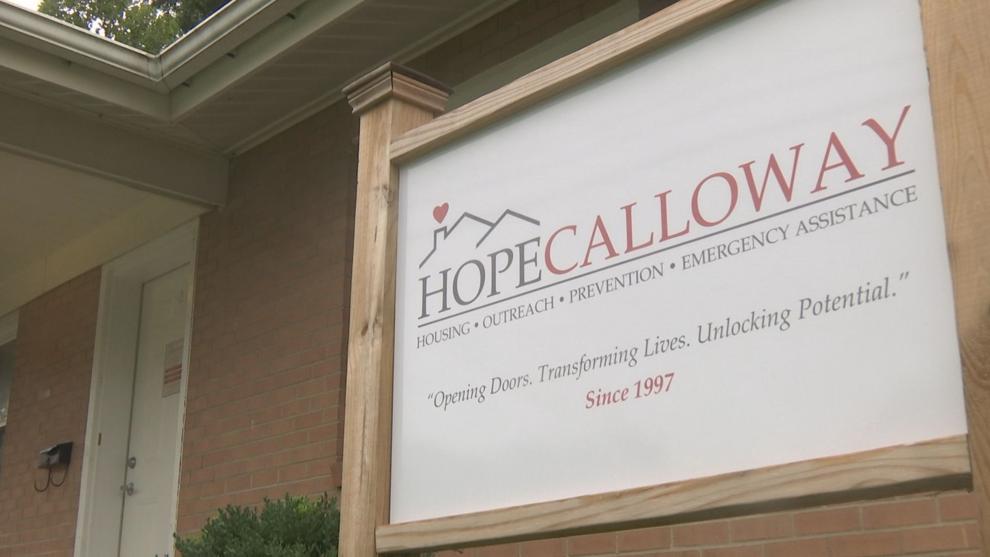 "The merger is just going to help us to centralize things. We want people to not feel like they have to run all over the place when they find themselves at risk of homelessness," said Riley. "We want to kind of be the hub where people know that they can come to, and whether it be families or not, or just rental assistance. Whatever their need is, they can come to one place and they'll get what they need."
HOPE Calloway will continue to run The Gentry House, a four-unit apartment complex for homeless families with children. The organization will also continue to operate OpportUNITY House, a five-unit apartment for homeless individuals, couples and small families.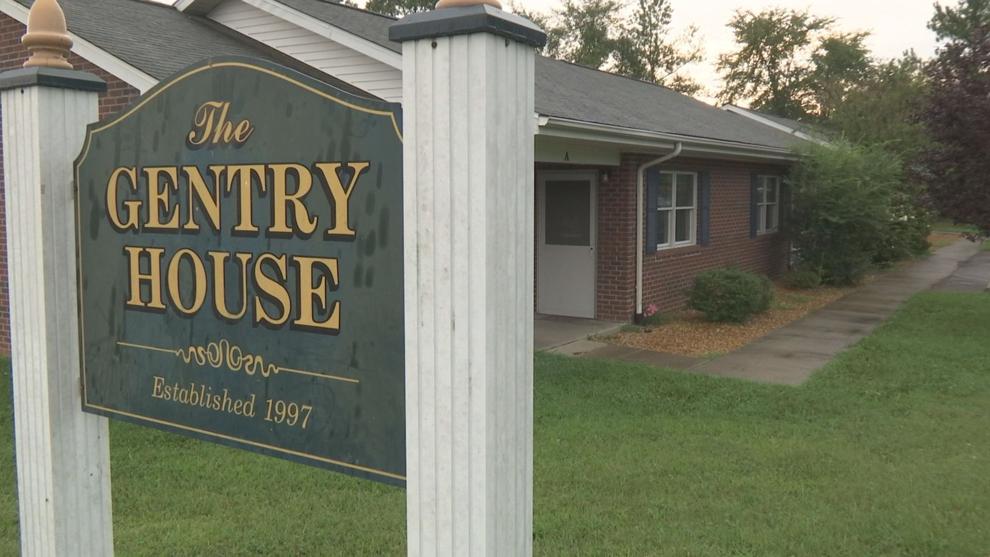 Riley said HOPE Calloway is about more than just providing roofs over people's heads for free. It's about preparing them for a better life.
"They get to participate in classes that we call Life Labs," said Riley. "And they learn about how to manage their finances, self care, how to seek employment, how to gain employment. So we focus on all of the life skills that they need to be able to get back on their feet and stay on their feet."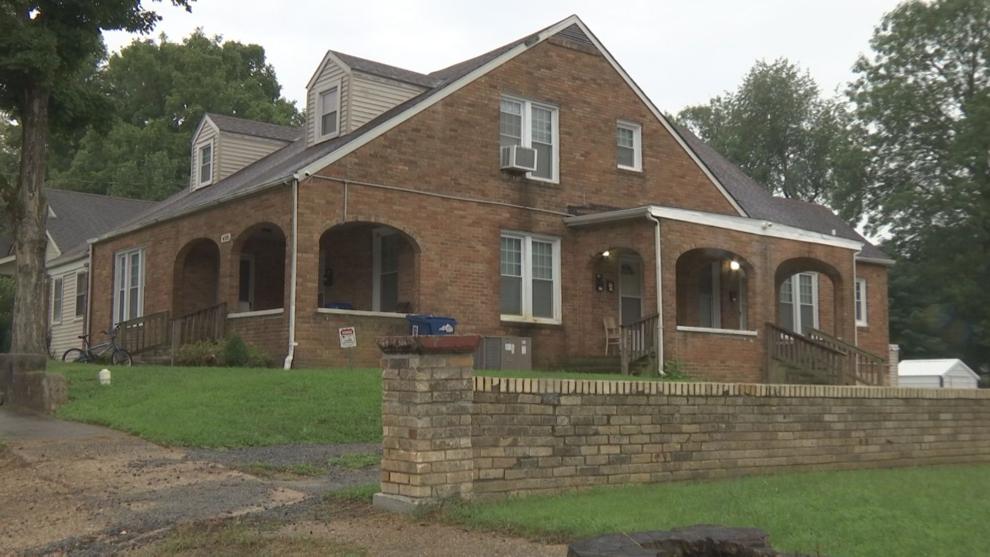 Bianca Alverio, 19, had previously stayed at OpportUNITY House for about six months while she was pregnant with her daughter, Sara. Alverio said it was so much more than a home.
"If it wasn't for OpportUNITY housing, I wouldn't have been able to get my license, because Jennifer was gracious enough to let me use her car to take my test," recalled Alverio. "They helped me get back and forth to jobs, to job interviews. They have bought me groceries whenever I could not afford to buy my own. And if I ever just needed somebody to talk to, if I was ever stressing out about something, Courtney from OpportUNITY was always there to talk to me."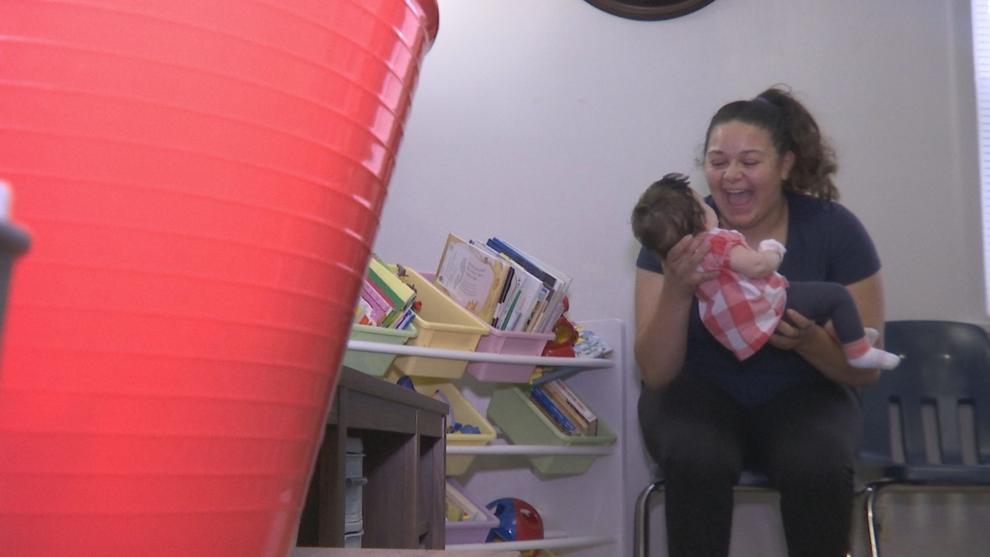 Alverio said when she was ready to move out of OpportUNITY House and into an apartment with the Housing Authority, HOPE Calloway continued to assist her.
"They actually furnished my apartment for free from just donated stuff. They got a crib for my daughter. They got a bed for me," said Alverio.
Alverio, whose daughter is now 3 months old, said HOPE Calloway continues to have her back.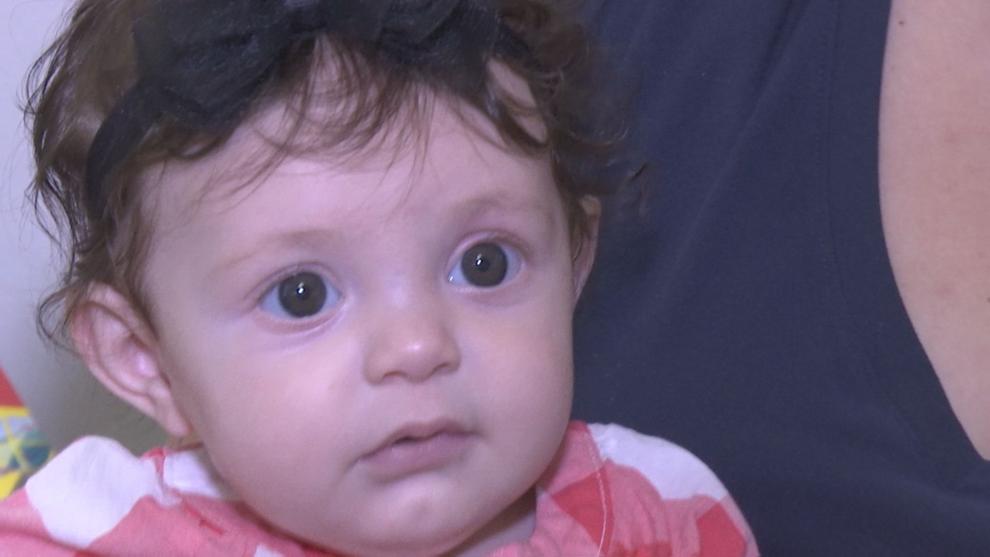 "Even if I'm living by myself, I'm not by myself, that I still have an army, a village of people behind me to help me," said Alverio
Riley said it's a great feeling to be able to make a difference for people like Alverio.
"Bianca is a great example of how if you come and you want to allow us to help, if you want to listen to your coaching and make changes, that you really can get on your feet and become independent," said Riley. "Bianca is working full time, she's being a single mother, and she's completely paying for her own rent, and the kinds of things that she would not have been able to do before she came to us."
In addition to providing homes and Life Lab classes, HOPE Calloway also provides emergency services, such as hotel stays, as well as rent assistance.
"We've awarded about $25,000 in rental assistance to try to keep people in their homes because we knew there was no way that we could provide housing for everybody if they got evicted" said HOPE Calloway Executive Director Nathan Carter.
Carter added that homelessness is a lot different in Calloway County than what people expect.
"We do have people who live on the street. I go out at least a few times a week and I'll meet people here on the street and try to get them connected with resources. But we have a much broader population of people who are jumping from house to house, who don't have that stable housing, and so they are essentially homeless at that point," said Carter. "And our goal is to prevent them from getting to the point where they are living on the street."
HOPE Calloway's long-term goal is to build a tiny home community for the homeless. Riley said an individual has donated five acres of land for the project.
In the meantime, HOPE Calloway will continue to raise money. Riley said their "A Night on the Town" fundraiser on July 31 - which involved community members spending six hours in a box to simulate homelessness - collected $30,000. The same event raised $36,000 in 2019.
To donate to HOPE Calloway or to learn more about the organization, visit HopeCalloway.org.