Might be time to consider buying a boat soon. The unusually wet weather pattern continues in the coming days and weeks. The next storm is in the cards for this Wednesday. Low pressure will develop in eastern Texas and move northeastward towards NW Tennessee during the day Wednesday.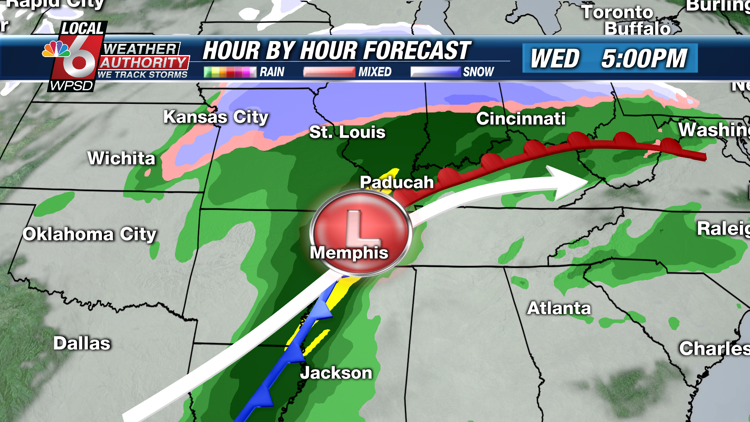 This will overspread periods of rain, heavy at times, especially during the second half of the day Wednesday. There is a concern for some more flooding, especially in western Kentucky and northwest Tennessee. The ground is basically already saturated and this storm will not help much.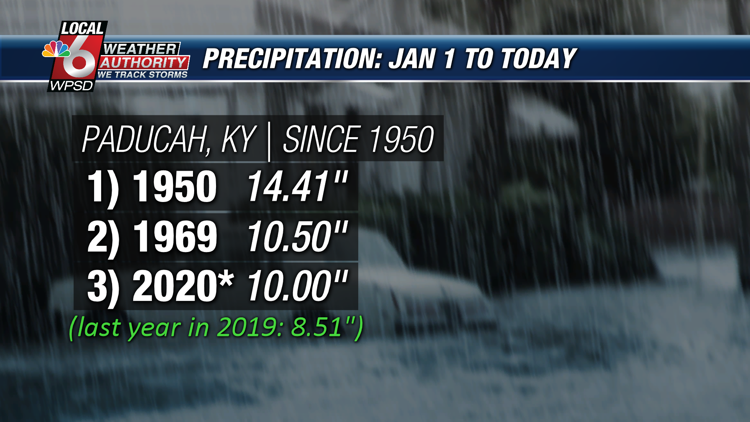 From January 1st through today (Feb. 10th) we are off to the 3rd wettest start to a year on record, since 1950. For reference, at this point in 2019 we had 8.51" of rain. This does not bode well for spring flooding season, and will be something we continue to update you on.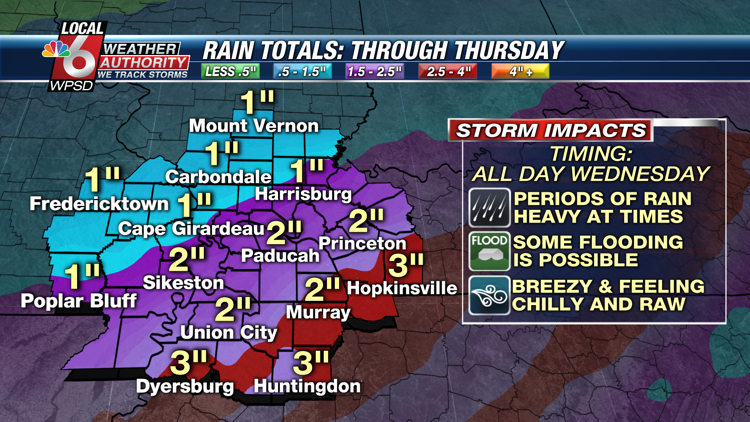 Timing for the rain is all day Wednesday, starting around daybreak moving in from the south to the north. Waves of rain will linger through the evening. It looks miserable out there, especially considering the temperatures in the 40s, with a breeze it will feel like the 30s. Dress accordingly if you work outside or will be out and about during the day!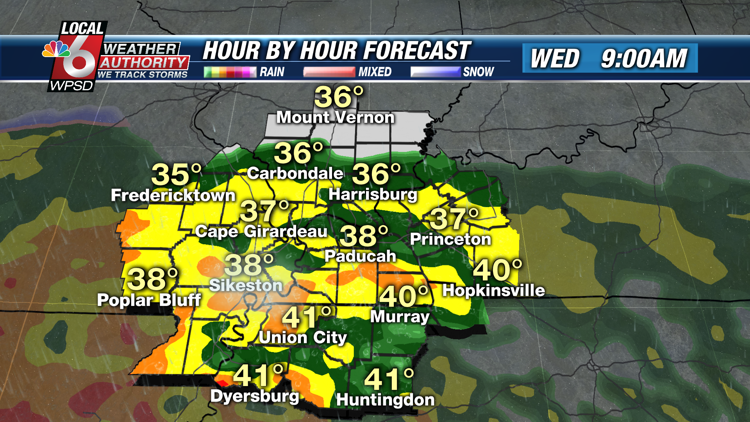 Potential radar image seen at 9AM Wednesday morning above, and 4PM below. Wouldn't be a shock at all if a few rumbles of thunder were heard too -- especially in our southeast counties closer to the area of low pressure.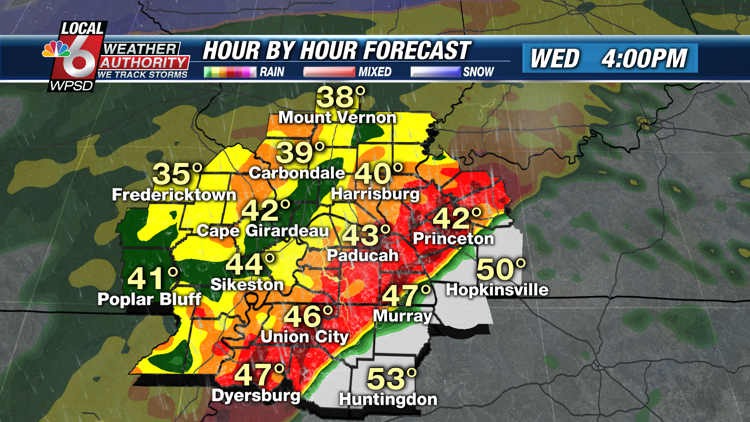 Once the rain moves out, a few flurries will be possible behind the storm Thursday, but as of now it looks like a marginal setup with limited moisture lingering in the atmosphere. The next big story will be a shot of arctic-sourced cold for Valentine's Day on Friday. This is not going to be anything unusual for this time of year -- however it will be some of the coldest air we get for this entire winter season in 2019-2020.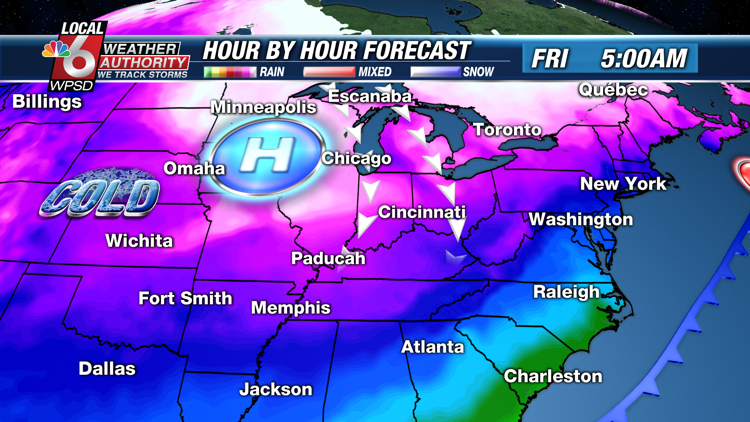 High pressure will settle in from the north, giving us a totally sunny and clear sky for Friday. However that sunshine will not do us many favors in the temperature department. Air temperatures will tumble all day Thursday, with the cold peaking Friday morning. Actual air temperatures on the thermometer will be in the 10s, and with still a bit of a breeze from the northwest up to 15-20mph, wind chills will fall to -5° to 5° at 7:00AM Friday.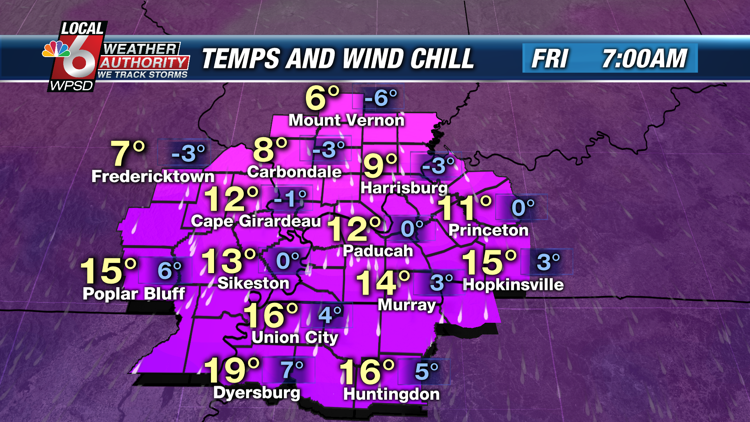 Make sure to dress accordingly, including the kiddos heading to school and to take care for the pets! Thankfully the cold is short lived, and things will moderate and rebound pretty quickly heading into the weekend.