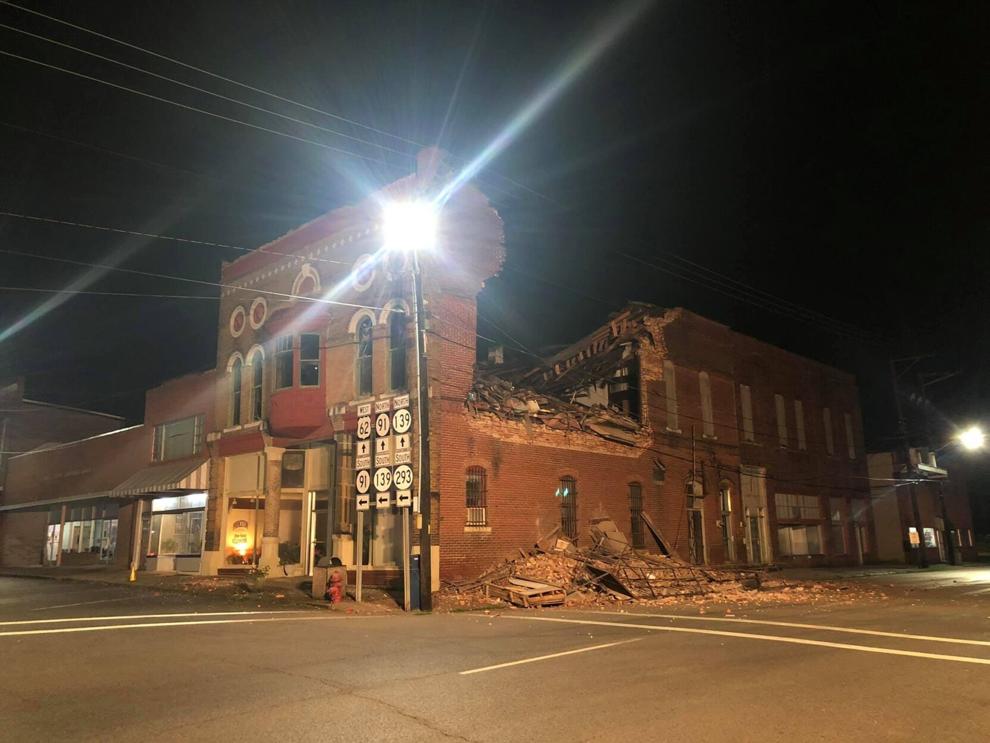 PRINCETON, KY — A historic building in Princeton, Kentucky, is being demolished Thursday after it partially collapsed in the early morning hours. 
The One Hour Cleaners building, which is at 115 West Court Square, is also known as the Old Masonic Building. It's part of the historic commercial district in downtown Princeton. 
"My parents, Richard and Shirley Jones, have owned the Princeton One Hour Cleaners since 1967," Mandy Hale told Local 6 in an email. "This morning, early, the building suffered a collapse. Crews are on the scene working on demolition."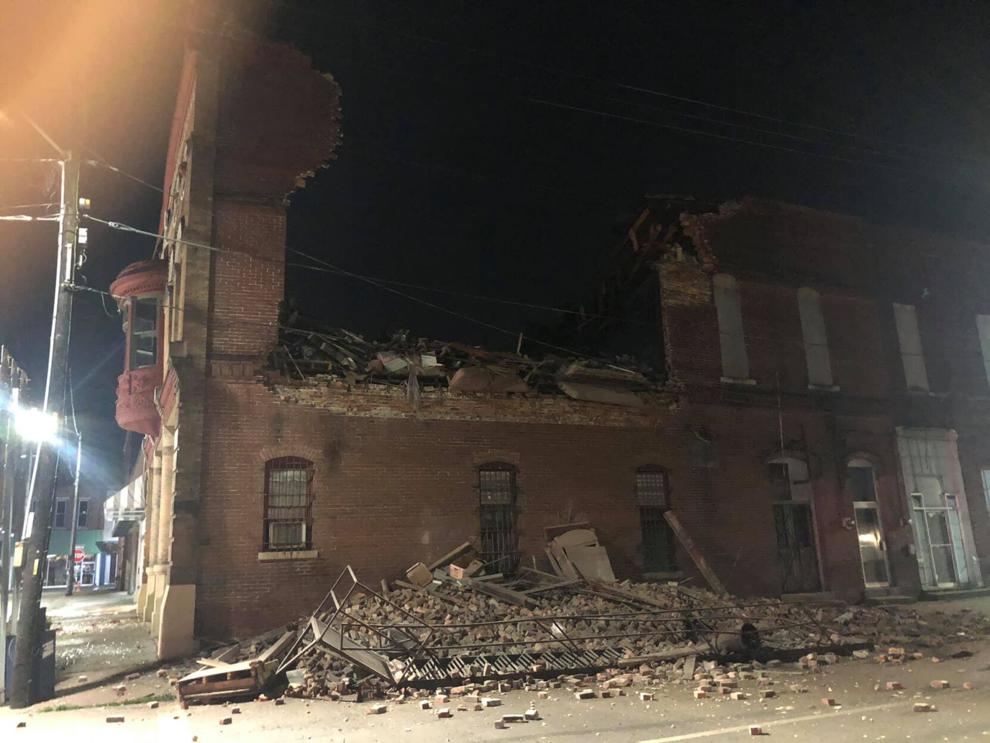 Around 4:35 a.m. Thursday, Princeton Mayor Kota Young shared photos of the collapsed building via Facebook. He advised people to avoid the area until further notice, and said the roads surrounding the building were closed. Radio station WPKY reports that the streets have since reopened. 
Princeton Fire Chief Brent Francis told the radio station he's not sure what caused the collapse, and neighboring businesses were not affected.