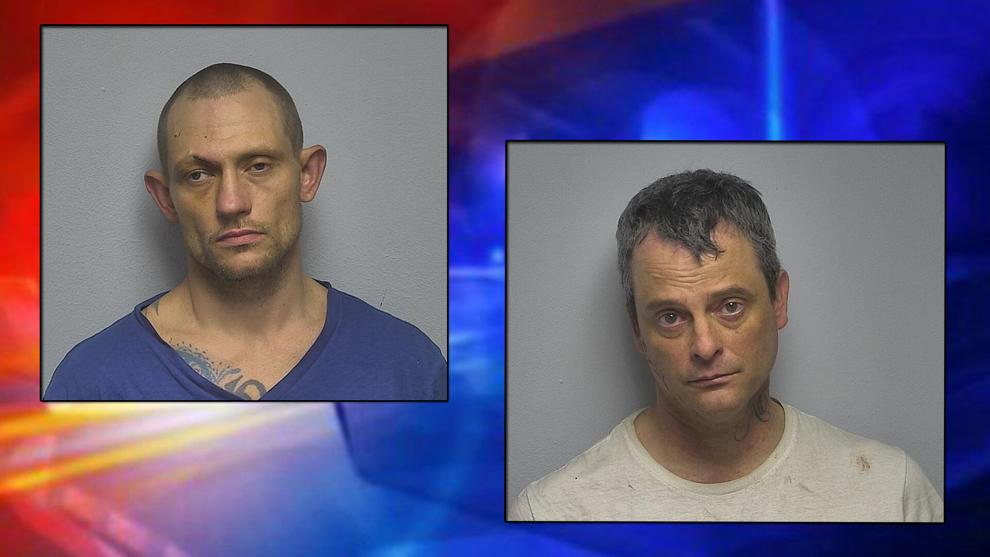 PADUCAH — A local homeowner held a man at gunpoint after finding him, and another man, trespassing in the owner's vacant house. 
The McCracken County Sheriff's Office says the property owner called emergency 911 Thursday after finding two people in his vacant home. Deputies say when they arrived at the house, the owner was holding a man by gunpoint, and they found the other man inside.
Deputies say the men — Christopher Young, 48, and Justin Campbell, 35 — were both "squatting" at the house. 
Detectives say they found some of the property owner's items inside Young's backpack and some items inside the house had been damaged as well as moved towards the door 
A long pry bar was also located with Campbell's belongings.
Young and Campbell, both of Paducah, were arrested and taken to the McCracken County Regional Jail.
Young was charged with third-degree burglary and theft by unlawful taking under $500. 
Campbell was charged also charged with third-degree burglary and possession of burglary tools.