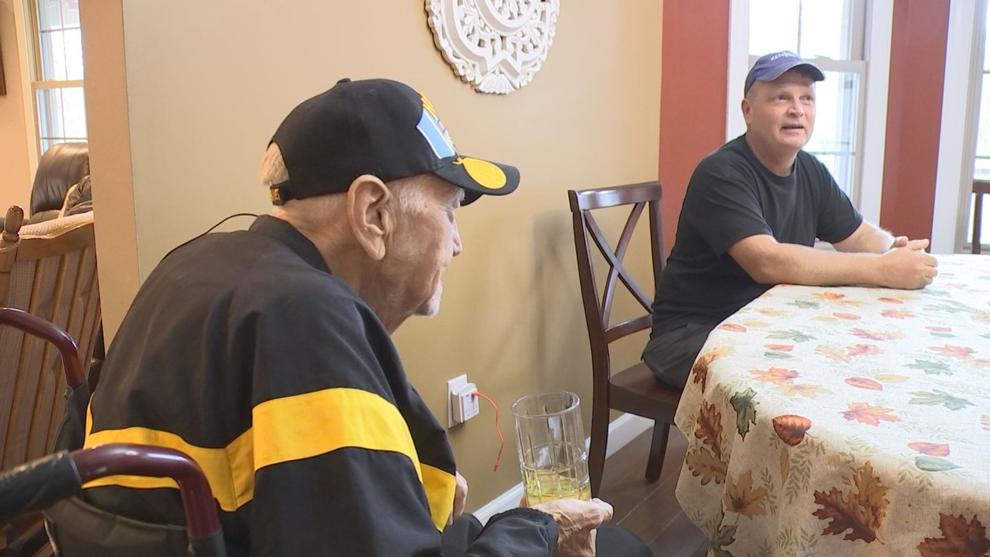 WASHINGTON — The Honor Flight Bluegrass group is back in Kentucky Wednesday night. The plane bringing more than 60 veterans back to Kentucky has landed, and they enjoyed a welcome home ceremony in Louisville. 
One of those veterans, Clyde Cissell, was introduced to us in an email from his cousin. He reached out to us to say this Korean War veteran needed to be on an honor flight. 
Clyde Cissell is funny. Trust me. He kept me laughing during our interview. His friends and family say that's pretty normal.
It's just one of the many things about Clyde that inspired family member Mark Thompson to reach out about a trip to Washington, D.C., with Honor Flight Bluegrass.
"I said that this is something I have to talk to Clyde about to see if he wants to do it, because he deserves it," Thompson said.
He does — no doubt.
Clyde is a Korean War veteran from the 25th Division, serving when the North Korean forces invaded the Republic of Korea in June 1950.
He has the pictures to prove it, too.
In one, Chinese soldiers are attacking.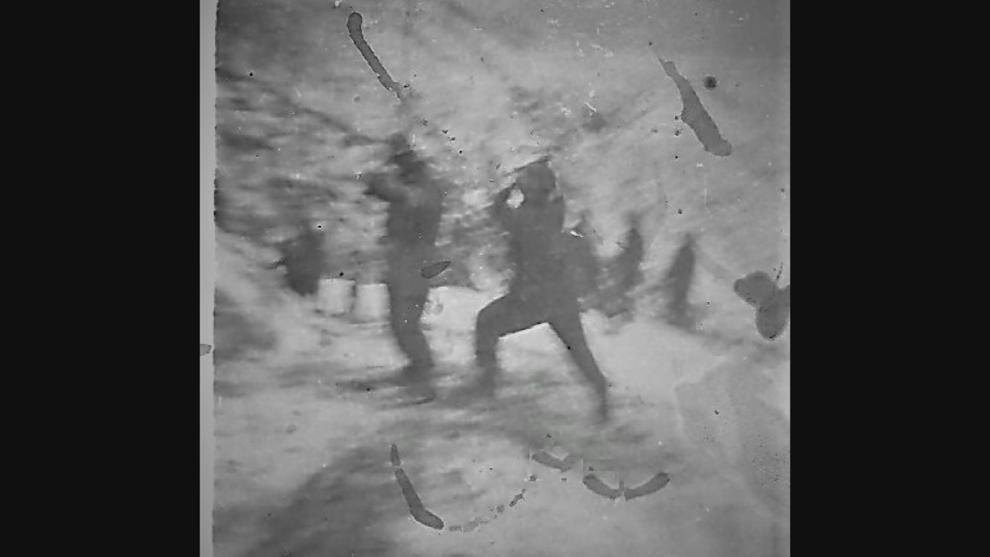 In another, South Korean soldiers defend the front line.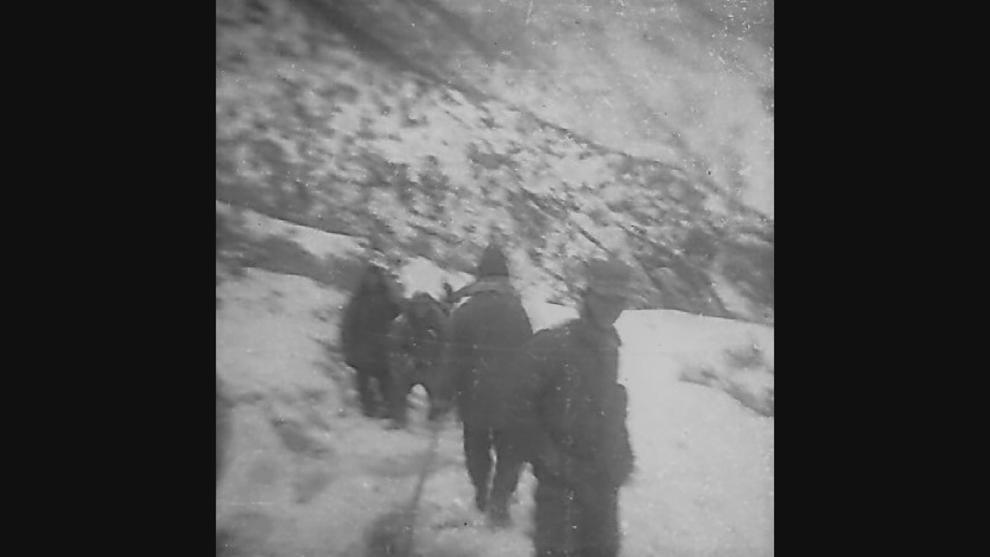 But it didn't start out that way.
"The first day I spent on the front line, a big, deep valley between me and the Chinese," Clyde recalled. "They were Chinese commies, and we were American soldiers. We just stood. 'Who's that? Who's that?" Clyde said with a laugh.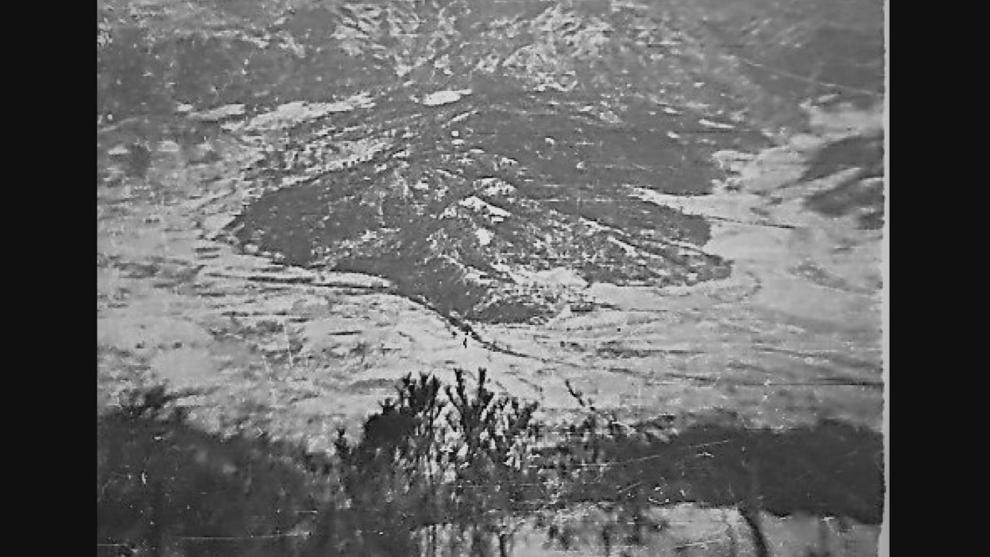 What happened then? "Well, we didn't look at one another," he said.
He remembers the men he served alongside — his buddies.
Jack Miller, with him at heartbreak ridge. Smitty — he and Clyde were foxhole buddies.
He made friends, but it was far from fun.
"They charged us up the hill that night, the Chinese did," Clyde recalled. "I almost got killed myself that night."
"You ever been in a thunderstorm, where it's lightning? Bam, bam, bam, bam, bam? That's what that was. I mean, it was really one bang, bang, bang after another," he said. "But I was in the bunker. We had a three bunker. It was barely big enough to get in it, but about that much dirt on top of us, so we was safe in there."
It was traumatic, as war can be.
"One of our boys got killed over there, and they laid him out like something on the side. They made all of us, lined us all up, and we had to march by and we all had to look down at him," Clyde said. "He's dead, of course. And they said he was killed by the commies; said 'You got to take care of it.' We were supposed to."
"Killed that boy. He was one of my buddies," Clyde said.
"He lost some friends over there. That was hard," Mark said. "He did lose friends, some people that he fought with and he knew and they died over there.
A decade ago, Mark — who knew Clyde as a boy — reconnected with him.
Clyde was living alone on his Carlisle County farm in rough conditions. Mark recognized the real impacts of combat.
"When I came back, they taught us to talk about it. In previous wars, they told them 'Don't talk about it.' So that is something better about this generation is they clearly understand you do need to talk about it," said Mark, who served in Iraq. 
So they did. The two connected in a way only combat vets can.
"I told him that I was an infantry guy in Iraq and combat veteran, and he started opening up to me immediately," Mark said. "He stated wanting to talk and tell me things just because he didn't, it's like he felt comfortable opening up at that point, and we stood there that day and spent quite a bit of time because he just started talking."
Frostbite in Korea forced a leg and foot amputation in 2014, but Clyde's doing well now, living in a retirement community, spending time with people and still making jokes — even about his service.
But his contributions to this country are no joke. His service and sacrifice that came at such great cost.
Ahead of the flight, we asked Mark if he anticipated that it would be an emotional day for Clyde.
"I do," Mark said. "Maybe something that is needed, you know, because I've heard of other people going to their memorials and it being a very emotional day and rewarding in ways. And I hope it is for Clyde. I hope it is."