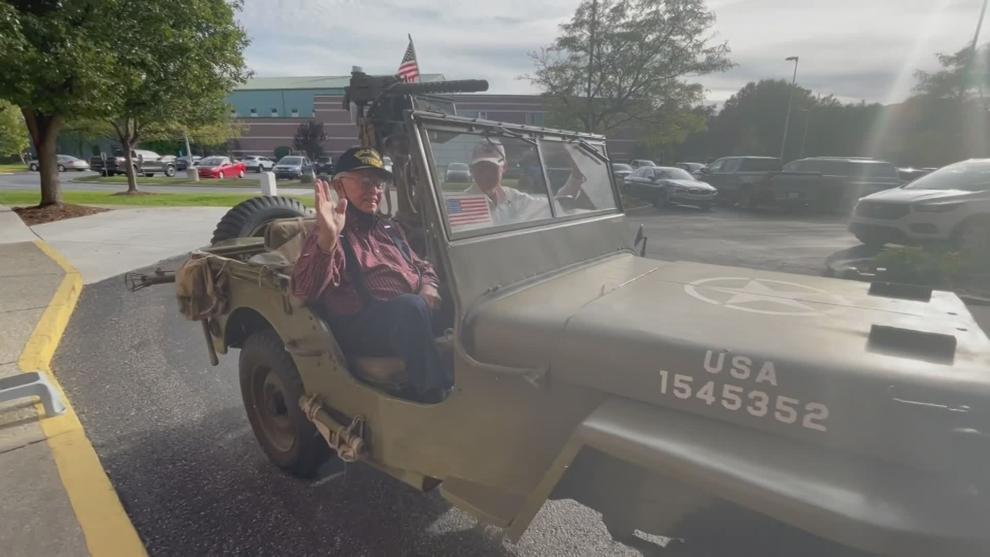 LOUISVILLE, KY — Just a few hours remain before Honor Flight Bluegrass lifts off from Louisville, headed to Washington, D.C., with a group of Kentucky veterans. 
I'll be on that flight Wednesday morning. Tuesday night, it's silent at the hotel where we're staying before our journey. That's a complete 180 from earlier Tuesday, when our local veterans began checking in for the honor flight. The majority of them are spending the night at Hawthorn Suits in Louisville so they're well rested for the big trip.
World War II veteran George Brock is one of them. At first he didn't think he'd be able to go, but his family made it happen.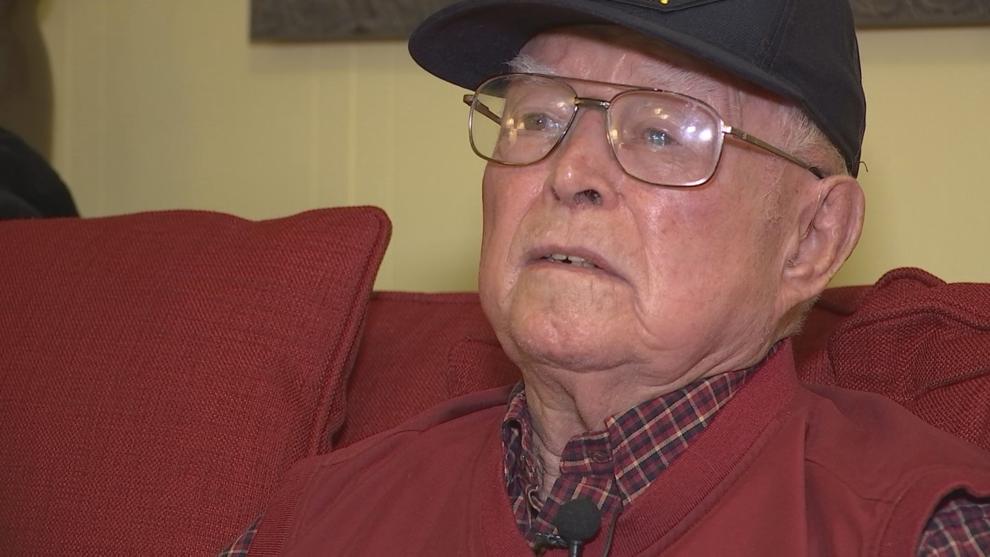 At nearly 95, Brock is sharp. 
We met up with him at his daughter's and son-in-law's home in Fulton, Kentucky, before the trip. He showed us a commendation he received. 
"I was the only one out of the outfit that received it, the commendation," Brock recalled. 
He served 18 months during World War II — Air Force bomb squad, then material squadron.
But first, in the Army.
"So this is the reason I was a utility man, if you speak of one in baseball — I play a lot of positions," Brock said.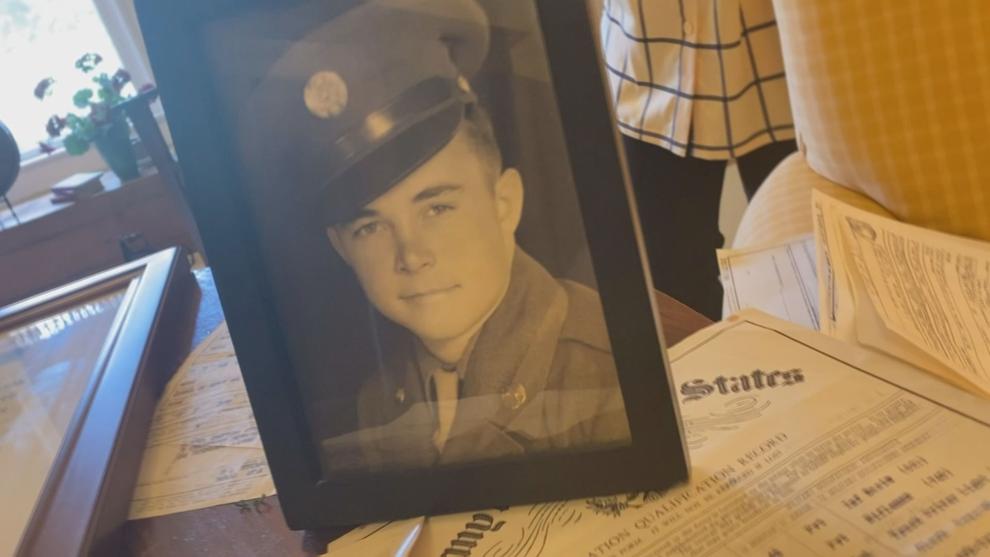 "Having had driven heavy trucks, they thought that I was capable, but I had never seen an amphibian truck until then," he recalled. 
"Okinawa has a lot of coral around it, and of course you had to be careful about the tide being in and out. And if you were unlucky enough to get into the coral with wheels, you'd stay tied up until the tides came back in. And if you were unfortunate, you could be shot at," he said. "But I was never shot at. I was fortunate. I was one of the fortunate ones."
At that time, Okinawa was full of military personnel, preparing to invade japan. He was hauling supplies, like food and drink.
"We'd haul beer! Yeah, we hauled beer," Brock recalled. 
But, it wasn't to be.
"When Truman says to the Japanese: We have something that will cause you to surrender, so surrender and it won't happen," Brock said. 
But they didn't. And President Harry Truman ordered the atomic bombs to be dropped on Hiroshima and Nagasaki — making the United States the first and only nation in the world to use atomic weapons during wartime. 
Brock's experiences made him the perfect candidate for the B-25 Barnstorming Tour Across Kentucky. The World War II era bomber stopped in Paducah in June. 
"Flew two or three different types, but never did fly inside a bomber until I went up to Paducah!" Brock said. 
Like many of his counterparts, Brock knows the real cost of military conflict. 
"We appreciated being able to serve in the military, but I didn't want any more of it," he said. 
All these years later, he recalls those who never made it home. 
"Those that didn't come back, those are the guys that really sacrificed," he said.
"It's a big loss, but freedom is a costly thing," he said with tears in his eyes. 
Now, he'll travel to D.C. with Honor Flight Bluegrass.
He'll see the memorials built to honor him and those who gave it all.
"My proudness in America will flare up," he said. "Yeah, it'll flare-up."
As will our pride in his service and sacrifice.
Wednesday is going to be a long, emotional but exciting day.
Breakfast starts at 3:30 a.m., with airport check-in about an hour later.
The group will spend the entire day in Washington, D.C., with a big surprise planned for them before they fly back home to Kentucky.