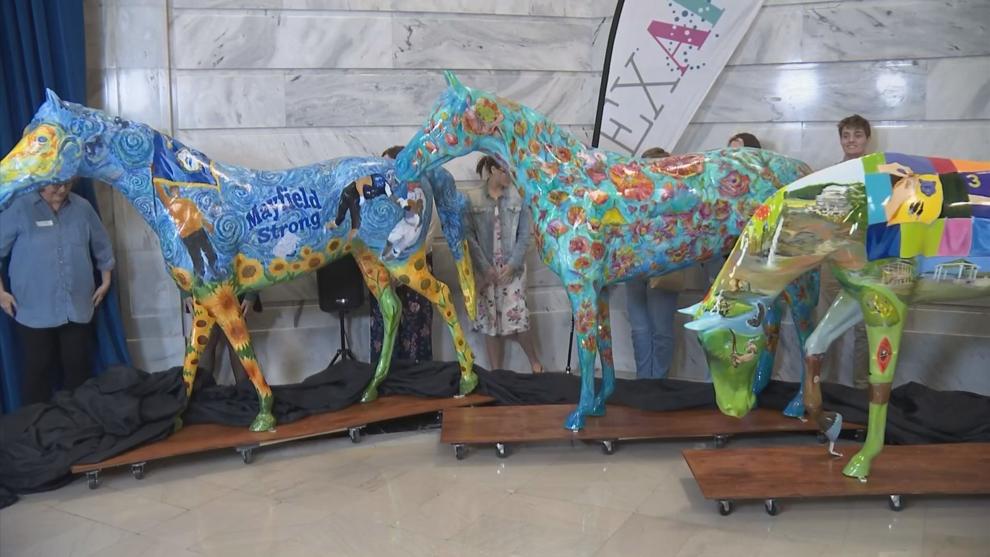 LEXINGTON, KY (WLEX) — They might not win the Derby next week, but these horses might prove to be just as valuable at some point. It's part of the 50th anniversary of Lex Arts and the return of Horse Mania in Lexington.
Local local artists and high school students came together to create the equine sculptures. There will be 70 horses in total. Three of the pieces were unveiled Friday at an event at the Kentucky Capitol with Gov. Andy Beshear. 
The fiberglass horses will be auctioned off on Dec. 10, the one-year anniversary of the tornado outbreak that ravaged large portions of western Kentucky. Proceeds from the sales will benefit ongoing relief efforts.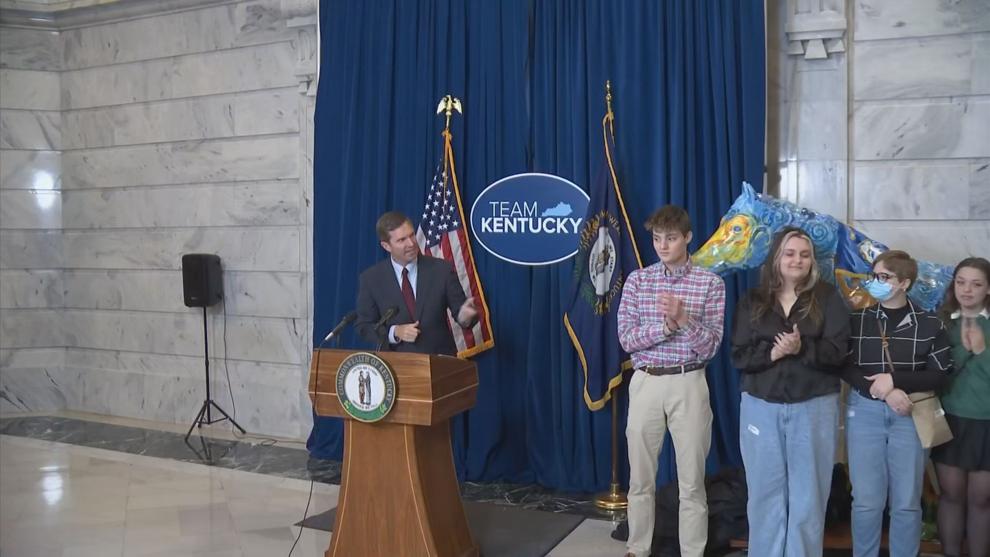 "I mean it was amazing. I heard everyone talking about their experiences, and it was truly something that I had never seen before," said artist Alexis Sheehan. 
Artist Lennon Michalski said: "This was a great chance to give back to a community. As you know, artists typically don't have the funding to just donate cash, so I was able to donate talents to locations that were hit by the tornadoes."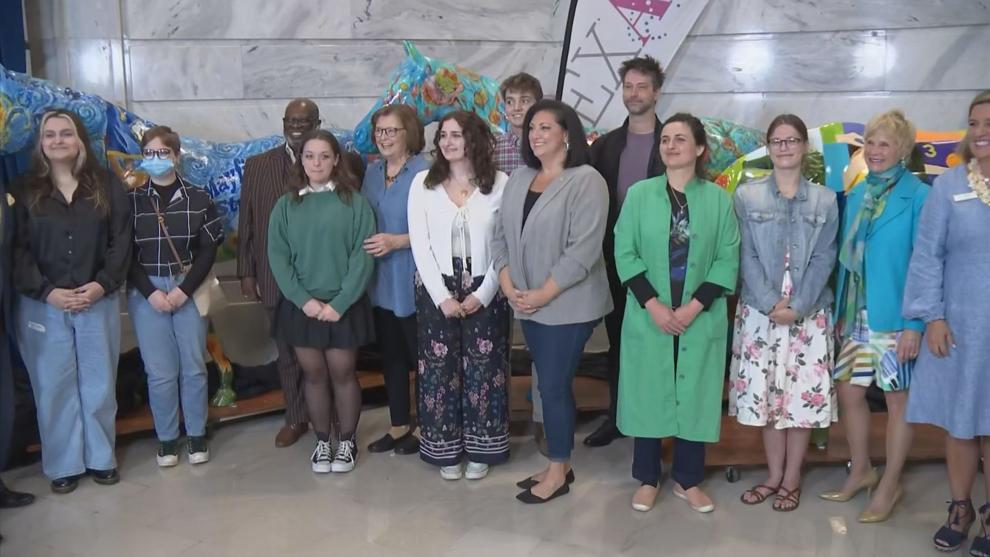 This campaign is just one of the many western Kentuckians have been helped by as they continue working to rebuild their lives. 
Independence Bank funded three of the horses. The bank says those three horses will eventually be permanently placed in Graves, Hopkins and Warren counties.