MCCRACKEN COUNTY, KY — The criminal justice system has changed how it operates because of COVID-19. To prevent the spread of the virus, dozens of inmates have been released from county jails. Those include inmates with medical conditions and those who are low-risk offenders. Those people would otherwise be in jail until they posted bond. The situation has local judges, county leaders and jailers talking more about bail reform.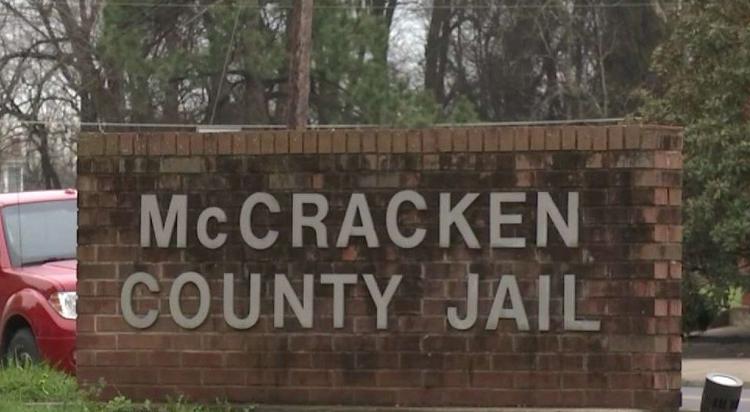 District Court Judge Todd Jones said bail is not meant as punishment. Its only goal should be to ensure someone will come to their next court date and evaluate if they are a danger to society if let out prior to sentencing.
"Most people can bond out at $100, but not everyone can, so you have to ensure that people are not punished for being poor when setting bonds," the judge said.
McCracken County Jailer David Knight said COVID-19 has drastically changed the number of inmates the jail now holds. He said county inmates have gone from about 250-270 to 83 as of Tuesday morning. County-level inmates are those waiting for a trial. Many can't make bail, and it's costing county taxpayers millions.
"I'm telling McCracken County one of the reasons we struggle to have nice things from your county government is because we spend $3 million. We have a $3-million deficit from the jail," said McCracken County Commissioner Eddie Jones. 
Knight and the commissioner have been working with local judges on bail reform since before the COVID-19 outbreak began.
"Even before this COVID thing, I was in support of at least reviewing bond reform and lowering the amount of pre-trial confinements that we have," Knight said. 
For each county inmate in the jail, taxpayers pay about $70 to house them. For state inmates, which are those who have already been sentenced, the county is paid by the state to house them. Knight said once you factor in the incoming money for state inmates to offset the cost for county inmates, each county inmate still ultimately costs about $11. That figure does fluctuate when the number of county inmates starts to outweigh the number of state inmates. Prior to COVID-19, there were about 580 inmates in the jail, and the majority were county inmates. Now that number of county inmates is lowering, the jail is starting to break even. 
Judge Jones said COVID-19 could bring changes to the way judges set bail. 
"We're looking at the data of the people who have been let out who may not have been previously," the judge said, "And if they don't pose a danger to the community and the community can remain just as safe or safer, then of course we will look at that to make decisions in the future." 
Circuit Court Judge Tony Kitchen says only numbers can convince him to continue on this track after the COVID-19 pandemic ends. 
"There have been some things happen that we regret, frankly," Kitchen said. "I know there has been one overdose that happened on somebody who would have been in jail had it not been for the COVID-19."
Kitchen said saving the county money comes second to public safety. He said the circuit court was seeing troubling things regarding bail jumping prior to the pandemic. 
"Bond requirements were being relaxed, and we were seeing a lot more people not showing up for court," he said. 
Commissioner Jones said they have to follow the numbers in any situation they come to a consensus on. "We've got to find a way to let those folks out of jail rather than pay for their incarceration for six, seven months while they are waiting for jail," he said. 
Judge Jones said 38 people were let out of the McCracken County Jail by local judges so far. Knight said the McCracken County Sheriff's Department is also making fewer arrests and giving more citations to appear for court.