BOLLINGER COUNTY, MO - The Bollinger County, Missouri sheriff says human remains believed to be a missing woman out of Madison County have been found.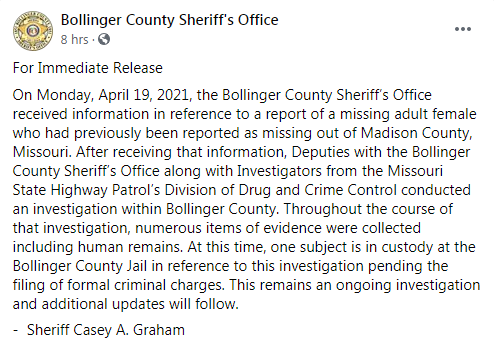 Sheriff Casey A. Graham shared the news about the discovery on the department's Facebook page.  The sheriff says they've collected several items of evidence, including remains.  Currently one person is in custody, but as of now, no criminal charges have been filed.  
We'll update this story as we learn more about the investigation.