GRAND RIVERS, KY-- Tourism drives our economy nationwide and locally, but the pandemic is not helping.
The City of Grand Rivers decided to have its Labor Day Arts and Crafts Festival to support small businesses, despite the climbing number of COVID cases.
Small businesses like Littlebitaheather and GypsyRoad were impacted by the pandemic.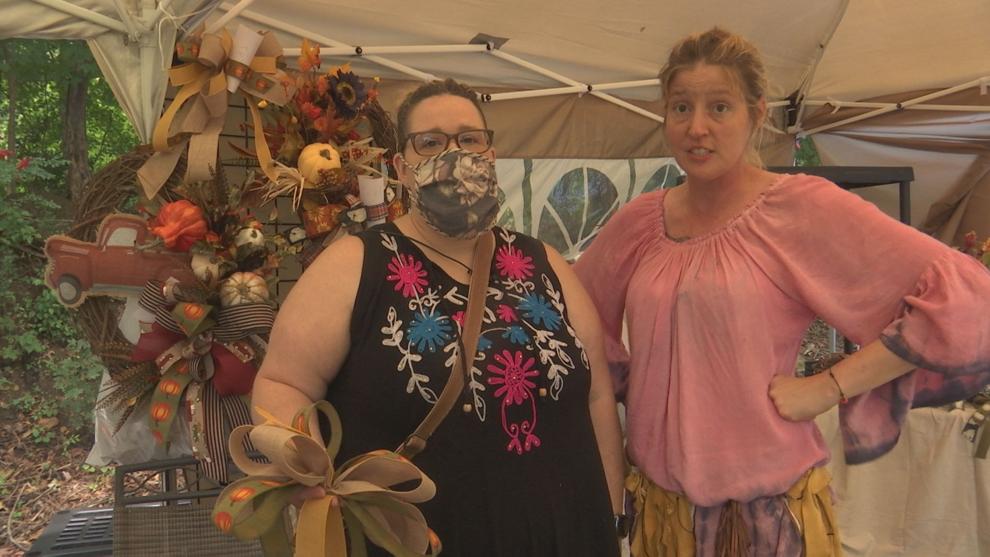 GypsyRoad owner Rochelle Pennington was thrilled to have the festival and see it reel in more people.
"It's probably been our best year so far we've been here, 10 years, I believe, and we're always up here in the front," said Pennington.
"It's lots of people, and I think everybody is just excited to be out."
Nice weather and vendors brought hundreds of happy faces and eager shoppers. You would almost forget we were in the middle of a pandemic.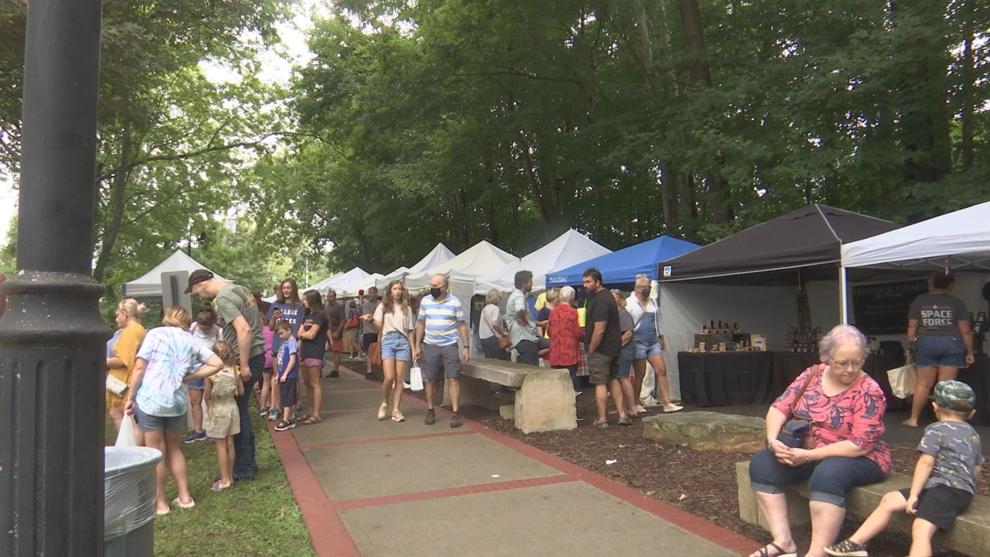 Mike Milo owns Mike's Mini donuts. He was happy with the idea of the festival.
"This is a wonderful thing. I mean it gets people out it helps all of the small, you know the vendors that do this, not just like myself but the other people, all of these craft workers," said Milo.
"I don't know for a fact but I'm sure all of them make a living that way and that's a good thing."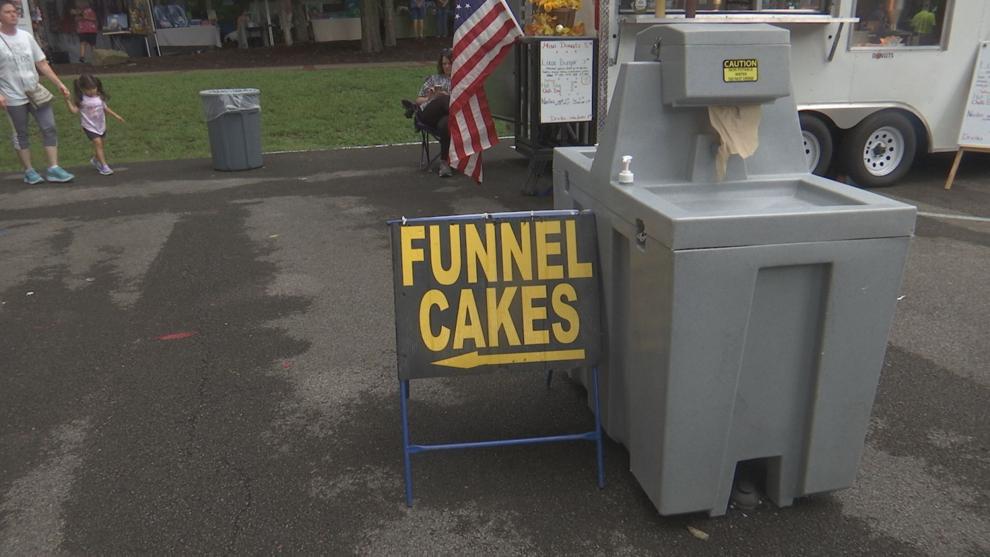 Milo also shared his thoughts on hundreds of people gathering amid a pandemic. 
" You know there are some people who still wear masks and all that, and that's great they should if they feel the need to do that," said Milo.
"They should be able to do that, but everybody else seems to be fine nobody seems to be complaining about anything. I think everyone is just happy as can be to be able to get out."
It is the first event where Milo has had his food truck. He was supposed to have a tent last year.
" We had a dozen or so events lined up at that time, and they were all refunded back because of it."
Vendors had hand sanitizer available at their tents, and there was a station to wash hands. You are not required to wear masks outside, but a few did.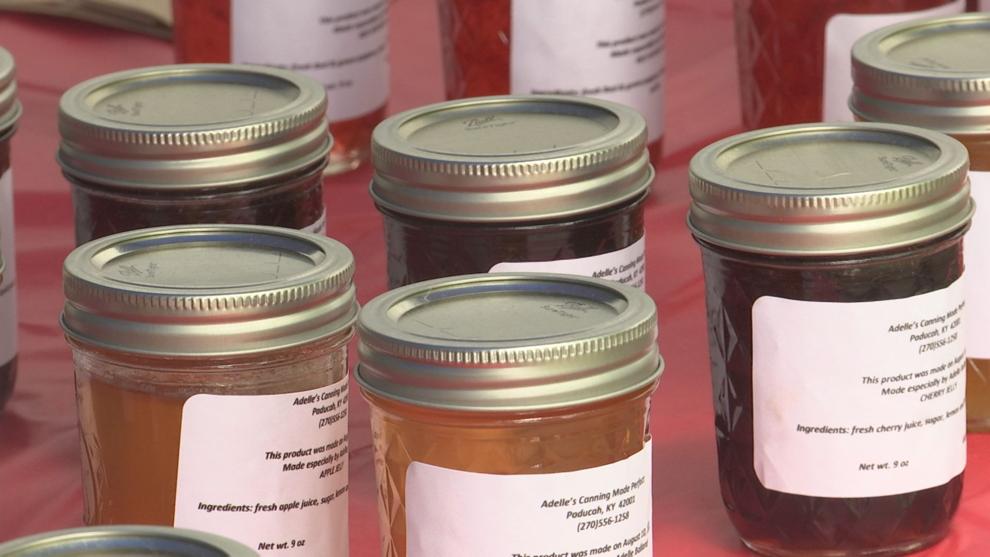 Adelle's Canning Made Perfect owner Adelle Ballard sells homemade canned goods.
The pandemic affected the price of items she needs like mason jars.
"I had to go up a dollar this year, but no one's complained, so I want to tell them all I love them," said Ballard.
"Thank you because if it wasn't for them. I wouldn't have been successful for 12 years."
Sunday was the second day of the three-day festival.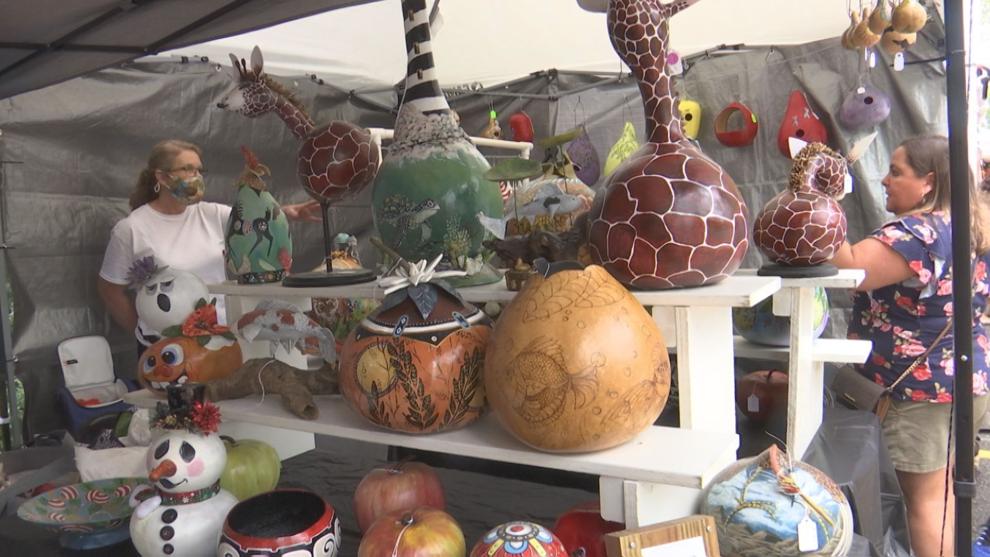 Littlebitaheather owner Heather Storms encourages everyone to support in any way they can.
"Support local, local businesses, your crafters. We haven't been able to sell for quite a while, almost two years," said Storms.
"We are ready t get back at it and be able to provide a service."
September 6 is the last day of the festival. It runs from 9 a.m. to 5 p.m. Monday.