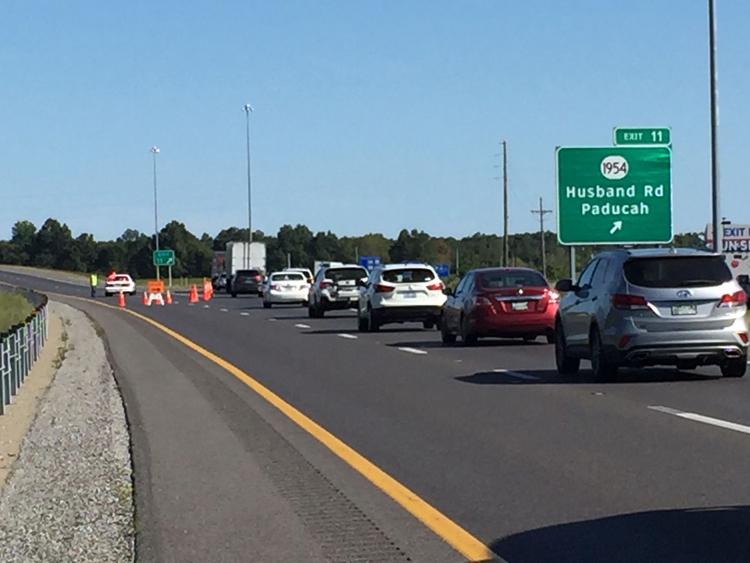 PADUCAH—Traffic is being detoured off I-24 at exit 11 eastbound due to a crash at the 14 mile marker. The McCracken County Sheriff's Office says they do not know how long the closure will last. 
A firefighter says they're closing I-24 exit 11 through exit 16 eastbound. He also says an air evac helicopter is being called. 
We are working to get more information. 
Local 6 photojournalist, Johnathan Darrnell, says westbound traffic is reduced to one lane as of 4:00 p.m.