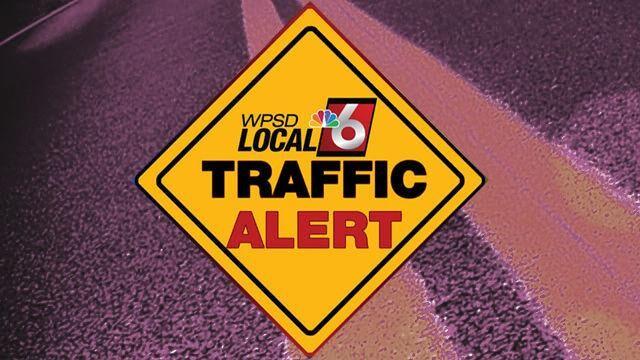 MCCRACKEN COUNTY, KY — The westbound side of the Interstate 24 bridge connecting McCracken County, Kentucky, and Metropolis, Illinois, is back open tonight after it was blocked by a crash involving two semitrailers. 
Around 4:20 p.m., the McCracken County Sheriff's Office said the semitrailers each lost part of the loads they were transporting in the collision. Drivers were advised to seek an alternate route while crews cleared the bridge, and the Paducah Police Department urged drivers to avoid the area of I-24 at Hinkleville Road through the early evening because of the crash.  The sheriff's office diverted traffic off of the interstate at exit 4, which is the Hinkleville Road exit in the Kentucky Oaks Mall area. 
Shortly before 8 p.m., officials said the westbound side of the bridge has reopened. 
The Kentucky Transportation Cabinet said the crash site has been cleared, but it may take several hours for the traffic backup caused by the blockage to clear. 
KYTC says drivers should continue to use caution and patience as traffic congestion clears, and because of the work zone lane restriction in place on the bridge.