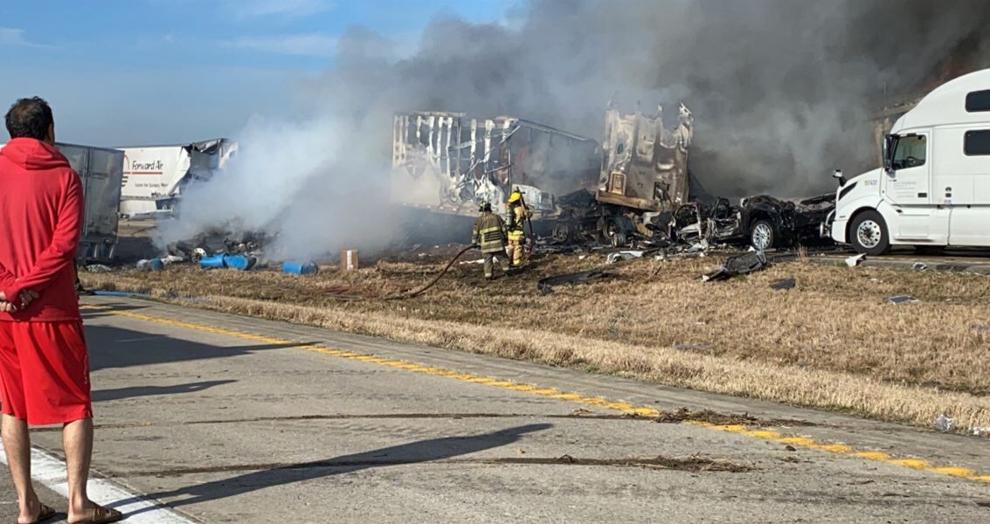 MISSISSIPPI COUNTY, MO — The Mississippi County Sheriff's Office is warning drivers not to go to Charleston, Missouri, for any reason until the scene of a collision involving dozens of vehicles on Interstate 57 is cleared. Mississippi County Coroner Terry Parker has confirmed a sixth death caused by the crash Thursday evening. None of the victims names have been released to the public yet. 
The Kentucky Transportation Cabinet tells Local 6 that early reports indicate the crash, which happened between the 10 and 12 mile markers of the interstate, involved 70 or more vehicles. 
The northbound and southbound lanes of I-57 are closed near the Illinois state line. As of about noon, both directions of I-57 are expected to remain closed anywhere from four to eight hours. According to the Missouri Department of Transportation, the crash is impacting traffic from Interstate 55 to the state line. 
KYTC is notifying Kentuckians traveling along U.S. 60 and U.S. 62 that most highways that provide an alternate route are already experiencing heavy traffic. Drivers heading west into Missouri from Kentucky should detour via the I-155 Mississippi River Bridge at Dyersburg.
In its Facebook post warning people to avoid traveling to the Charleston area, the sheriff's office says traffic is being diverted off of 60 to state highway B and 62 and 105.
"If you are needing to go around you will have to take B hwy to 80 and 77 up to E US hwy 60. All road(s) leading into are being shut down due to traffic and emergency vehicles," the sheriff's office writes.