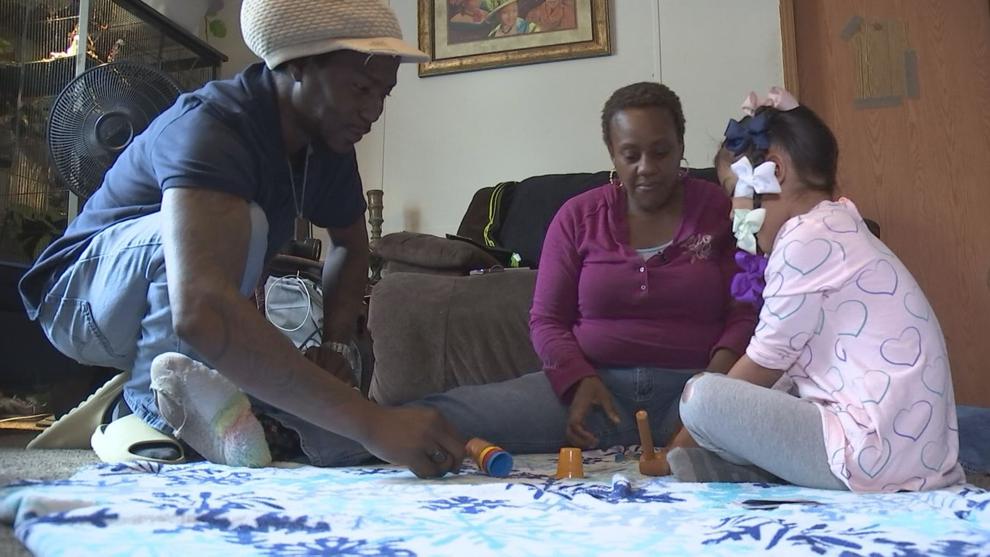 "I shouldn't have to fight for it." Those powerful words came from a woman who faced homelessness after fighting for her country.
On any given night, more than 40,000 veterans are without shelter. That number comes from the U.S. Department of Housing and Urban Development. Of the homeless population, 13% are veterans. Women make up a sizeable chunk of that number. In fact, the Department of Veterans Affairs found that veteran women are more than two times as likely as non-veteran women to experience homelessness.
But statistics can only tell you so much. There are real people behind the numbers, like Shaunise Singleton. Singleton's family was on the brink of homelessness, literally days away from having nowhere to go. It shouldn't be this way for those who served their country, she said.
The heart of a soldier
Dedication. Courage. Sacrifice. Pieces of the heart of a soldier. The heart of Shaunise Singleton.
"I was a mechanic. A light wheel vehicle mechanic," Singleton told Local 6's Holly Brantley and Jennifer Horbelt.
She loved it. Singleton — who now calls Oak Grove, Kentucky, home — was deployed three times: First in 2003 to Iraq, then twice to Afghanistan.
"It was just so many things, my mind was not prepared for what we encountered," Singleton explained.
Singleton recalls intense situations she'll never forget.
"Do you remember when the guy threw that grenade into the tent and killed all those people? We were there. That was the scariest thing in my life," Singleton said. "I wrote my mom so many letters. Just like, mom, please, I just don't know what to do. This is just crazy. Take care of my babies."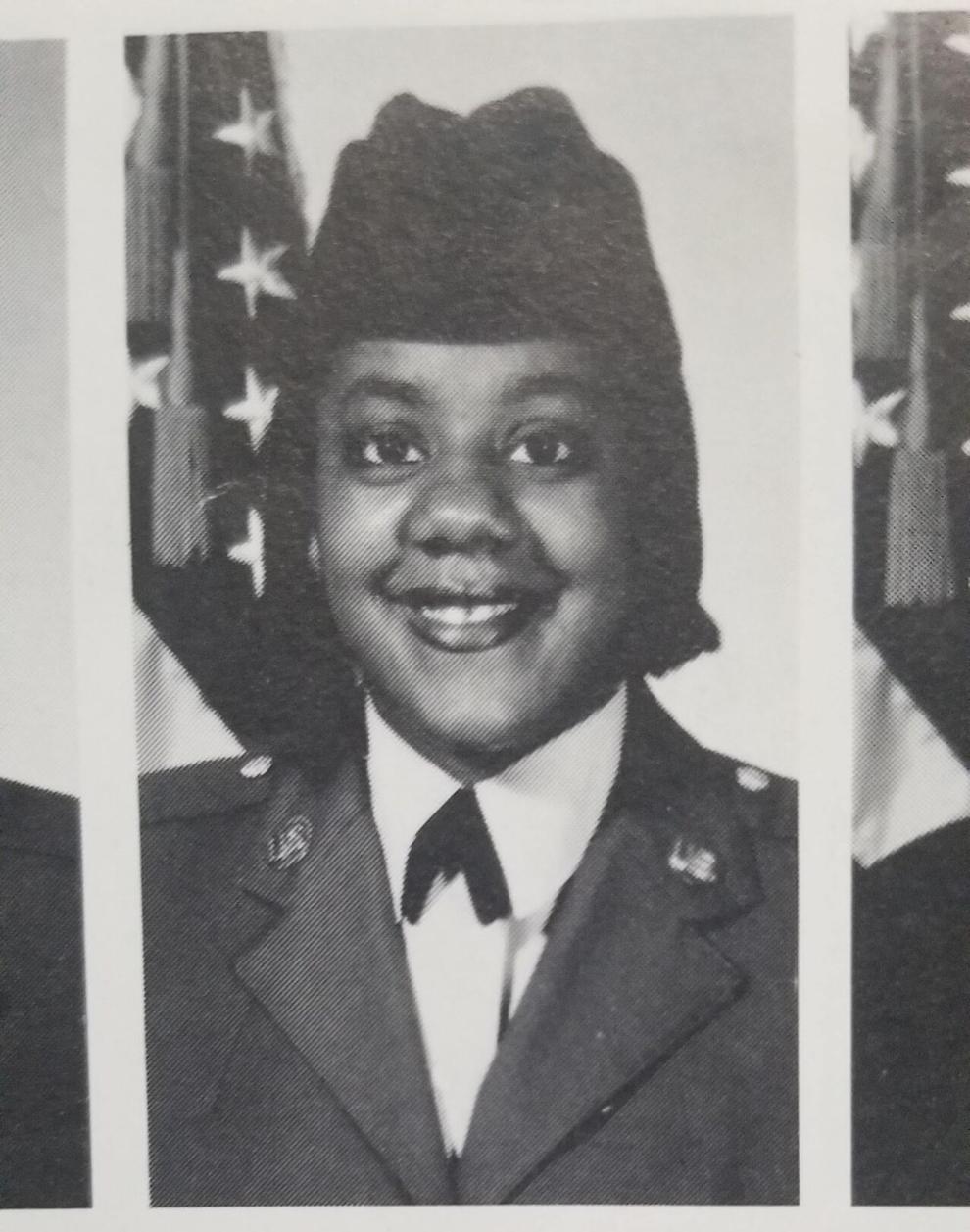 Despite it all, she was proud to serve. She remains fiercely patriotic.
"The uniform is so important to me. I want you look like a soldier," Singleton said.
She retired in august of 2014. Financially, she said things started to fall apart. Singleton wasn't prepared for life outside the military.
"Was there something significant that happened then, or a series of things?" Brantley asked.
"Yes, a series of things," Singleton answered.
Between two car accidents, falling victim to a rental scam, and the needs of her children, Singleton said the family financially hit rock bottom.
"You can have one emergency, and it can destroy your life," she said.
Singleton started to prepare her children for what seemed destined to be their new reality: homelessness.
"They never complained about anything," Singleton said of her children. "We lost so many things."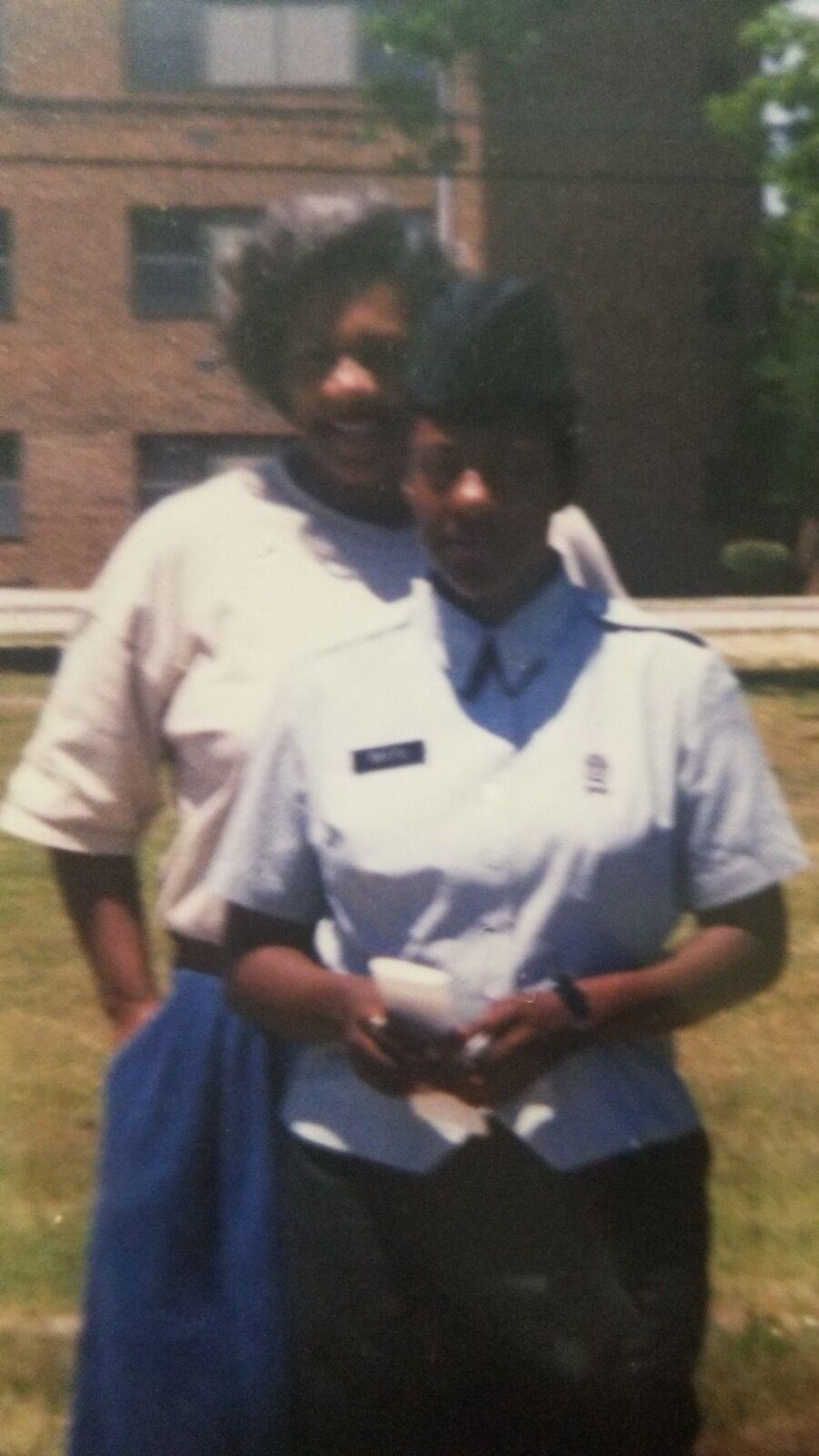 On top of it all, Singleton was dealing with anxiety and depression. "It was really, really bad."
She couldn't believe after 20 years of service to her country she would soon be out on the streets that she worked so hard to defend.
"I was just over it, honestly. I was over it because I was like, this is ridiculous. I worked so hard for all these years for this to happen."
But it was her mother's heart that kept her from giving up. She made dozens of phone calls and eventually found Centerstone, a nonprofit that reaches out to families in crisis.
"I say without them, I don't know what would have happened." A Centerstone counselor came that day. "She was very compassionate, understanding about everything. And she didn't judge."
They helped her find a place to live and paid for two months' rent.
"They saved us. They literally saved us," Singleton said.
This is where Singleton wants to drive the point of this story home: no veteran should ever fall so far from life, liberty, and happiness.
"I shouldn't have to fight for it."
Singleton said too many veterans are existing, not living, because when it comes to preparing veterans for civilian life, somewhere there's a missing piece. She wishes she'd had more direction for financial planning and adjusting mentally. Even though she loves what she calls her Army, she said it's all business, and veterans are afraid to get personal.
"It was very hard for me to call anybody and ask for help," Singleton said.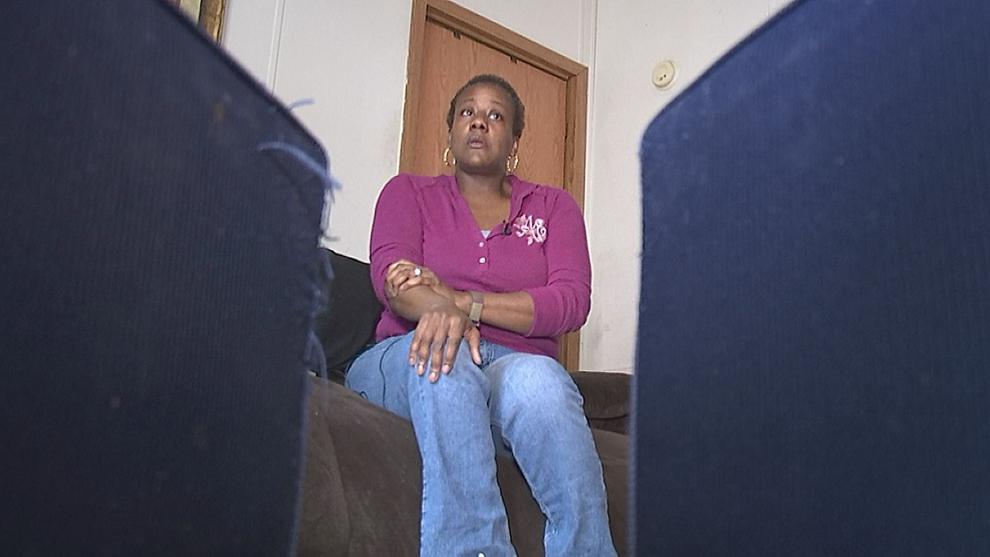 Indeed, Singleton said her family will always be her reason to never give up. She'll always fight for her family at home — and her military family.
"They should never be homeless," she said. "Ever. Period."
Singleton said she feels now is a critical time for women who are veterans to speak up and be a voice for each other. But speaking up is just part of the problem. Access is also key.
Finding the right piece
She was on the brink of homelessness and came out on the other side. Shaunise Singleton is a veteran and mom who was days away from having no place to go. That changed when she made a phone call to Centerstone Behavioral Health for help, and got a hand up for housing.
But a willingness to reach out for help is crucial. So is access. And options are sometimes limited.
"It was hard. It was hard," Singleton said.
The pieces of Singleton's life today are stable, and that's a big deal.
"Who's going to win?" Singleton asks her daughter as they play together.
She plays with her daughter and husband with far less worry than a time not too long ago when homelessness was a real possibility.
"It's hard for veterans to ask for help. It really is, because that's not what we're taught," Singleton explained. "We're taught, if there's a problem, figure it out. Make it work."
"I mean, it's like the worst thing in the world to have to ask for help," Eileen Ward, with the Kentucky Department of Veterans Affairs, said of the mindset of many veterans.
"They don't go searching for help," Addie Mattox, also with the KDVA, added. "They go right into the role as moms, or they go to another job."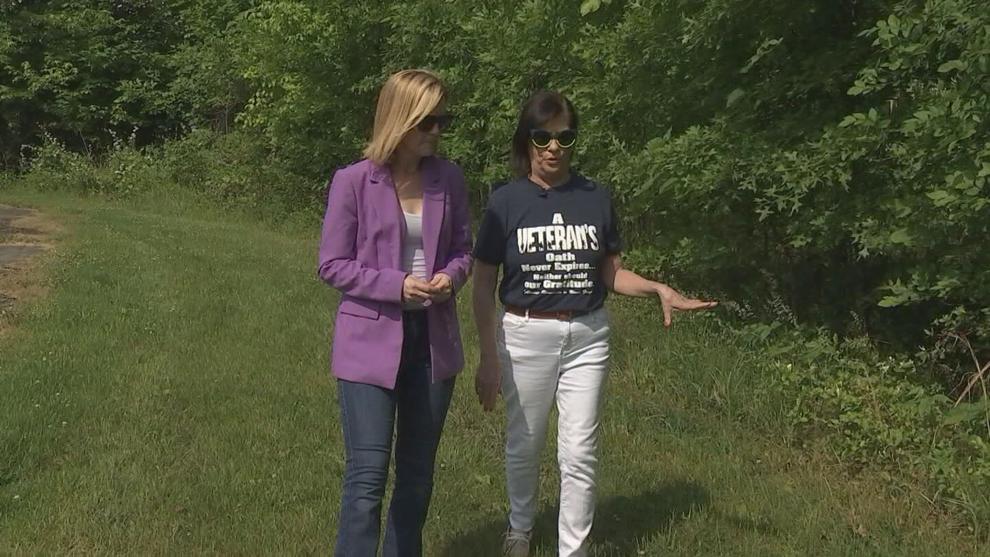 Ward and Mattox hear lots of stories like Singleton's
"We're not going to' ask you why, or how come. No, we understand. We understand. Just give us what we need to help you, and we'll help you right away," Ward told Horbelt.
They help pay bills and rent immediately for veterans who need a hand up. Getting them to ask for it is tough, and they may need it now more than ever, with rising housing costs and inflation.
"So, I'm having a lot of people that would never dream of asking, that are right there on that income level, that they just can't make up the difference for the higher bills right now," Ward said.
"Veterans just do not want to ask for help. They just don't," Julie Copeland, with the Salvation Army, said.
She helped complete the Homelessness K-Count in McCracken County earlier this year.
"The Kentucky Housing Corporation asks us to come out and try to get an accurate count of the number of homeless," Copeland said of the count.
We met her at one of those counting locations, which we are not identifying. Copeland counted nine people in three different locations living on the streets.
She said no matter the number, what's needed to combat the problem is access.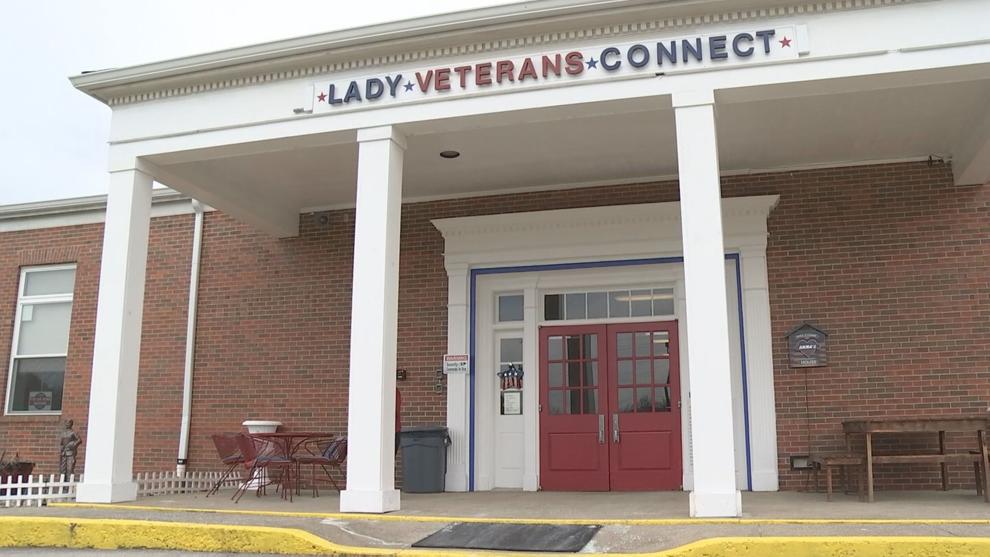 "We've got such a high veteran population here due to Fort Campbell, but when you get only 50, 60 miles down the road, it's almost impossible to find resources for veterans," Copeland said.
Particularly housing. It's why we made the nearly 280 mile trek from Paducah to Winchester, Kentucky.
"You can come out here, and you don't have to pretend like everything's ok," Denise Jones, a veteran and volunteer with Lady Veterans Connect, told Horbelt and Brantley.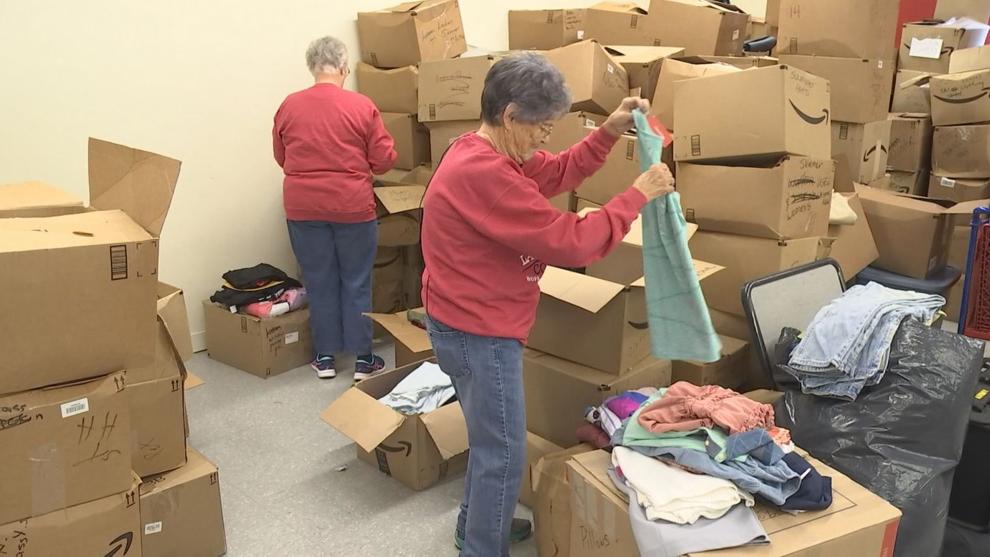 "We can have up to 32 women veterans living in a transitional housing program for a year," Executive Director Phyllis Abbott said.
Lady Veterans Connect calls an old schoolhouse home. Women veterans facing homelessness do too. Abbott said she's simply working to meet a need.
"After doing basically almost two years of research, what needs are unmet in the veteran community," Abbott said. "And, there's more women serving in the military and when they're coming out, there's almost nothing for them."
Abbott calls that unacceptable. She and a small army of volunteers, like Jones, are driven to roll up their sleeves and get to work for a cause they believe in.
"A lot of people forget that women did serve," Jones said.
Jones said Lady Veterans Connect is a safe space for female veterans to share their stories. Those stories are sometimes difficult to tell. The VA found a number of risk factors can lead to female veteran homelessness, including substance abuse, PTSD, and military sexual trauma.
"A physical assault, and by a fellow trustable Marine," June Helligrath shared. "It stays with you your whole life."
It took more than 30 years for Helligrath, a veteran and Lady Veterans Connect board member, to live with what happened to her.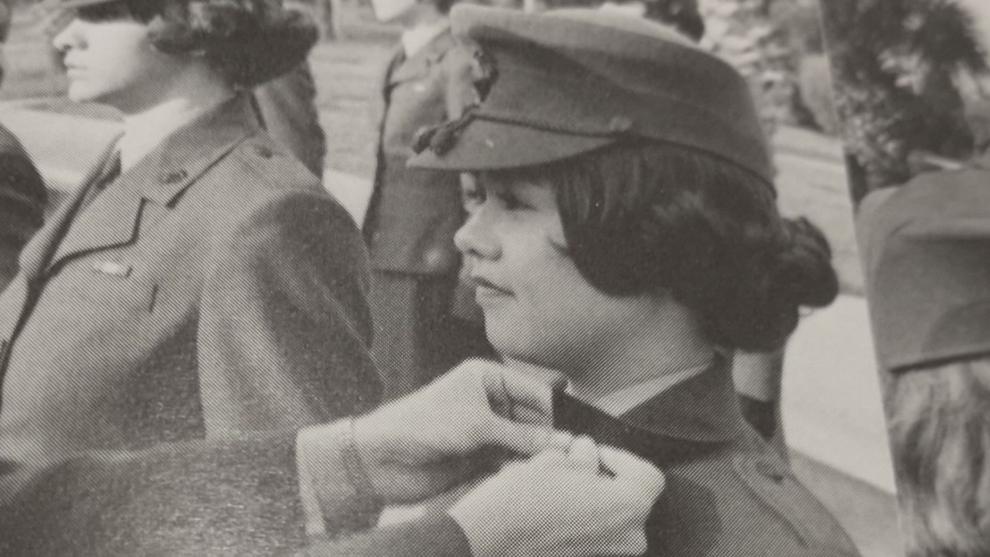 "It's just as big of a wound as fighting in a battle, because when you talk about assault, or harassment, that's just as wounding as a bullet to the chest. It really is," she said.
For female vets fighting a similar battle who come here, the first thing they do is work on self-esteem.
"Because they've been homeless for a while, or in and out of homelessness, and until they have confidence in themselves again, respect themselves, they can't move on to the rest of the programs," Abbott said.
Veterans calling this place home also work on life skills, art therapy and restoring relationships with family members. They're all pieces of the puzzle creating a picture of a healthier, more whole, female vet.
"It means progress," Helligrath said.
"I just hope one day that it's overflowing with lady veterans, because we do have lady veterans that are out there that, they're lost," Jones said.
Singleton was. She just needed the right piece to be found.
"Don't be afraid to talk to someone about it. And don't be afraid to reach out for help, because there is help for you and you're definitely worth being here," Singleton said.
Hope for housing
Lady Veterans Connect is in the process of getting a permit to build three cottages on campus for women and young children in Winchester. Currently, they have two new women in the program. The organization also hosted two women veterans' retreats this year in partnership with Camp Brown Bear.
As for housing locally, there is some good news. In May, HOPE Calloway cut the ribbon on their first tiny home for veterans and their family members in Murray. It's called the HOPE for Veterans project, and that tiny house already has a family living there.
"Obviously one tiny house isn't going to house every single homeless veteran, but what it represents for us is our community communicator to say we recognize that this is an issue we are going to work together to solve at least our part of it," said HOPE Calloway Executive Director Nathan Carter.
More good news in all this: homeless veteran numbers are actually dropping. Since 2009, the number has dropped by about half. But the numbers are still significant, and the reasons why our veterans become homeless aren't necessarily going away. An example would be mental health. Nearly half or more of the newly homeless veterans were diagnosed with mental disorders prior to discharge from active duty.