CAIRO, IL — Neighbors in Cairo, Illinois, have a little more to be thankful for this year. Friday, 160 people received free Thanksgiving meals and doughnuts donated by Illinois Comptroller Susana Mendoza's office and State Sen. Dale Fowler.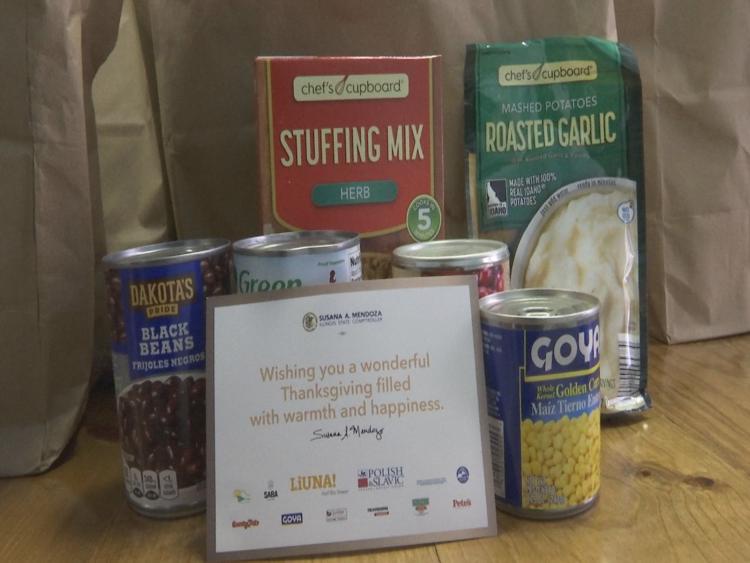 "I'm thankful to be alive and to be warm, just happy life," said Tyrone Harris of Cairo. He says, this Thanksgiving, he plans to cook "turkey, ham, rolls, maybe some greens."
Illinois Comptroller Susana Mendoza's office collected the donations. She said she hopes the turkey dinners send a message.  
"This isn't about donating products to people that are needy. This is about saying we care about you and we see you — saying our family is a part of your family, and your family is a part of ours," said Mendoza.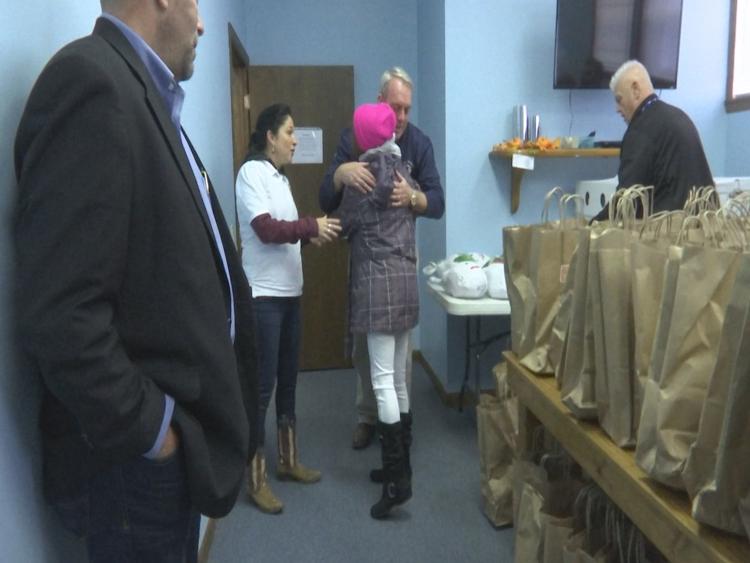 Cairo is a food desert, which means the town doesn't have a grocery store. That's an inconvenience that can be even more apparent around the holidays.
"You have people that are not able to go out and purchase those goods, those turkeys and accessories to have a good meal. It really helps them out. Not everybody can jump in their car and drive 15-30 miles," said Cairo Mayor Thomas Simpson. 
Staying home for the holidays is something neighbors like Debrah Logan said they will be thankful for.
"I'm thankful for having my turkey and having all my stuff ready for me, and I got it here in town," said Logan.
 This is the third year the comptroller's office has sponsored this event. Simpson is still hopeful that a grocery store will set up shop in Cairo in the future. He said it's one of his missions as mayor to make it happen.