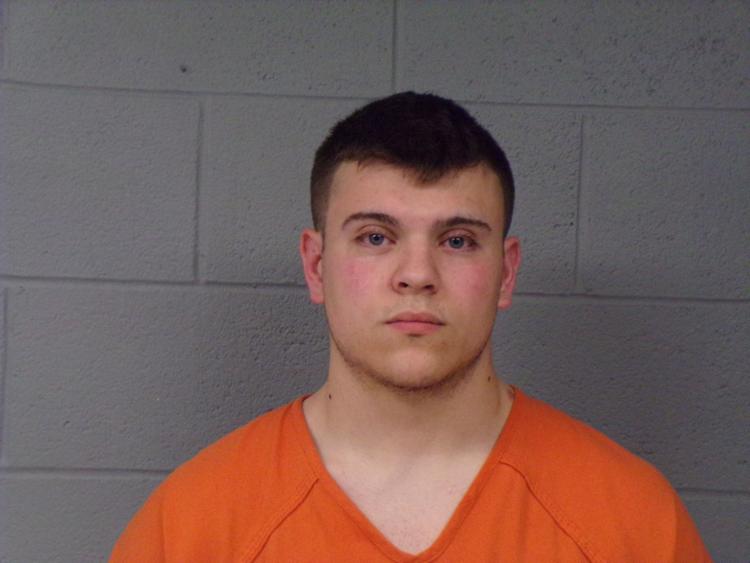 Editor's note: The above video showing the incident is very disturbing. As a result, Local 6 decided to replace parts of the video with still images. Many may still find the above video difficult to watch.
PERRY COUNTY, IL — A southern Illinois man who investigators say was caught on video repeatedly kicking an injured deer was arrested Friday afternoon.
Jordan Anheuser, 20, of Pinckneyville, was arrested in Elkville at about 1 p.m., said the Perry County Sheriff's Office, which partnered with the Jackson County Sheriff's Office to make the arrest. Anheuser has family in the area.
Anheuser is facing two charges: animal torture — a Class 3 felony — and cruel treatment of an animal — a Class A misdemeanor.
The incident happened in September 2018, said the Perry County State's Attorney's Office. Investigators say Anheuser repeatedly kicked an injured fawn that had been hit by a vehicle, while someone recorded the attack using a cell phone. Several people can be heard laughing in the video, while the suspect can be heard saying, "I just hit this b----."
Although the incident happened more than a year ago, the Conservation Police under the Illinois Department of Natural Resources learned about it in December, thanks to social media.
"One of my officers brought to my attention that they had discovered the case on social media — Facebook page. He commented on it, and I told him we needed to start an investigation," said Sgt. Kris Taylor. "We started doing research on some Facebook pages that we saw the video had been posted to. And actually, people had started commenting on who the subject was in some of the comments on Facebook pages," said Taylor. "So, we were able to track down the subject from that information that we learned from there."
The case did not just get attention on Facebook. On Change.org, a petition to prosecute the suspect received nearly 3,300 signatures as of Friday evening.
"When I first saw the video, I was a little shocked that someone would do that to an animal that was in need. And another thing, for them to take video of it and to post it on the internet," said Taylor.
Using the findings of the Conservation Police's investigation, the Perry County State's Attorney's Office filed charges against Anheuser earlier this week.
"Through the power of social media, we didn't find out about it until 2019 in December. And we were able to make a case of it from there," said Taylor.
Assistant State's Attorney Martin Beltz explained to Local 6 the maximum penalties that Anheuser could face if he's found guilty.
If he's convicted of animal torture, he could get a maximum of two to five years in prison, or 30 months of probation or conditional discharge, which is a less restrictive form of probation. Part of probation could be spending up to 364 days in jail. He may also have to pay up to $25,000 in fines.
A conviction of cruel treatment of an animal carries up to 364 days in jail, or a probation or conditional discharge of up to 24 months. He may also face a max fine of $2,500.