A quick-hitting burst of snow showers is expected today across the Local 6 area, possibly leading to some travel impacts. The first Winter Weather Advisory of the season has been posted for portions of SEMO, Southern IL, and near the Evansville area, in effect through this evening. While road temperatures above freezing should limit the impact of wintry weather, some slick roads could develop in the advisory area, especially on bridges and overpasses. Reductions in visibility during heavy snow bursts could also cause hazardous driving conditions.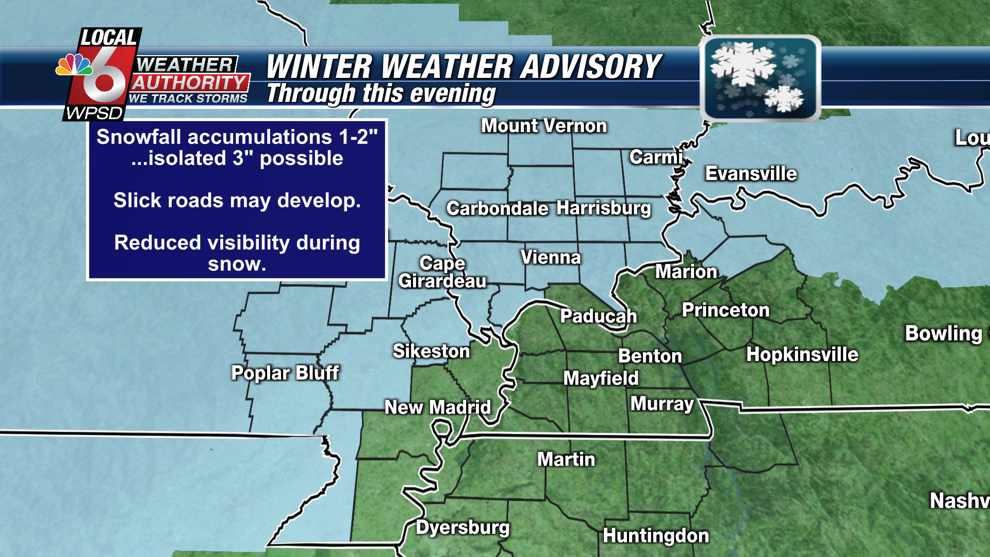 Most of the snow accumulation today will occur on grassy and elevated surfaces, with the best chance for 1-2" over SEMO & S. IL. Some isolated totals near 3" are possible, especially from Carbondale to Cape Girardeau. Farther south, the combination of warmer temperatures and rain mixing in will limit the potential for accumulation over much of KY & TN.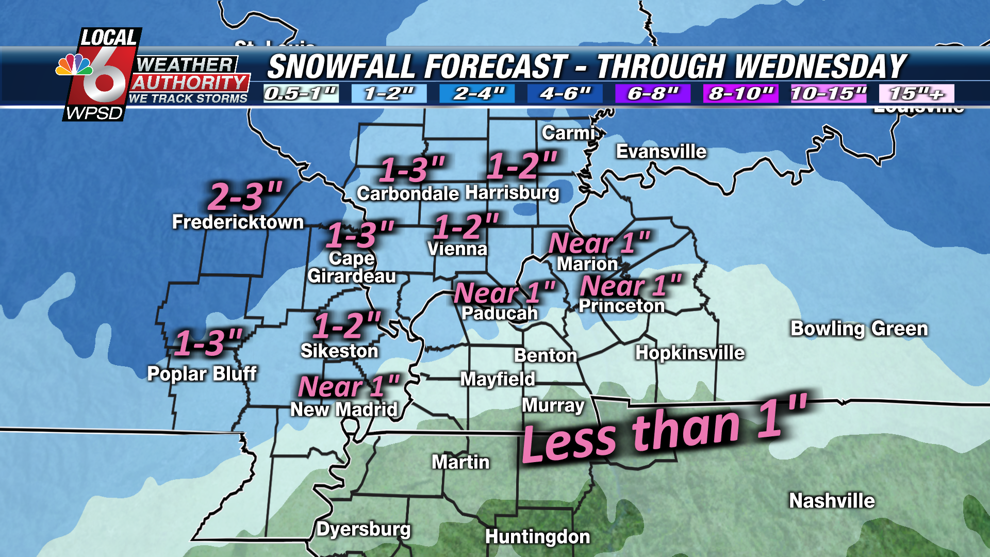 Snow will begin arriving in the Local 6 area from the west just after sunrise this morning in SEMO. For most of the region, the onset of precipitation will be between 9AM and Noon, with the bulk of the activity tapering off by mid afternoon.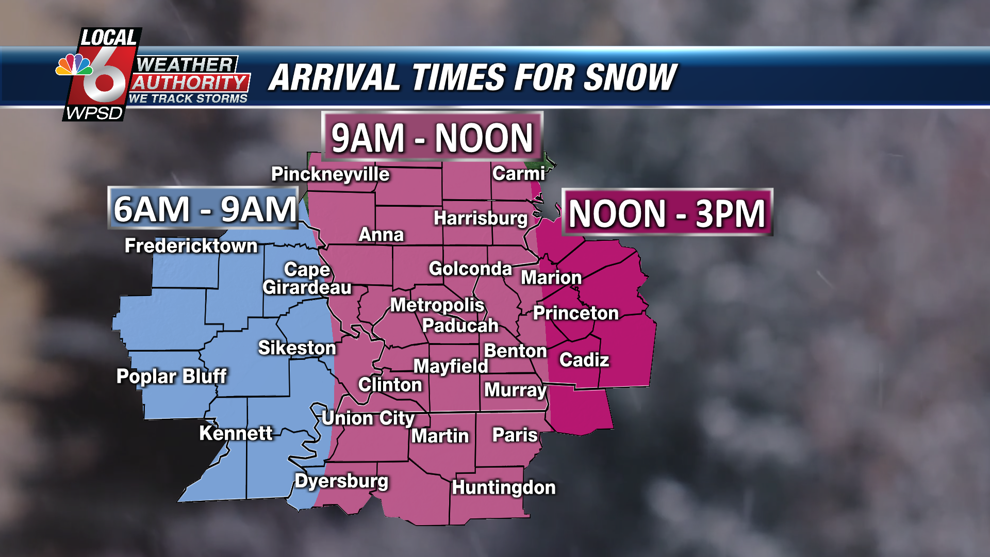 Be sure to stay with WPSD Local 6, The Weather Authority, as we track this system!