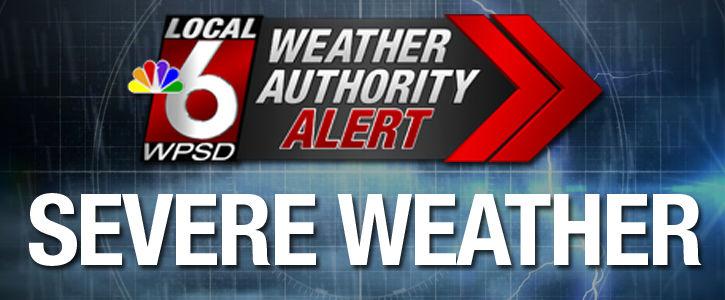 Our Easter Sunday will bring another round of active weather to the Local 6 region. A period of showers and thunderstorms, with some heavy rain, is expected this afternoon and evening. We have activated a Weather Authority Alert for tonight for the potential of a few severe thunderstorms, as well as the chance for strong wind gusts after storms have moved out.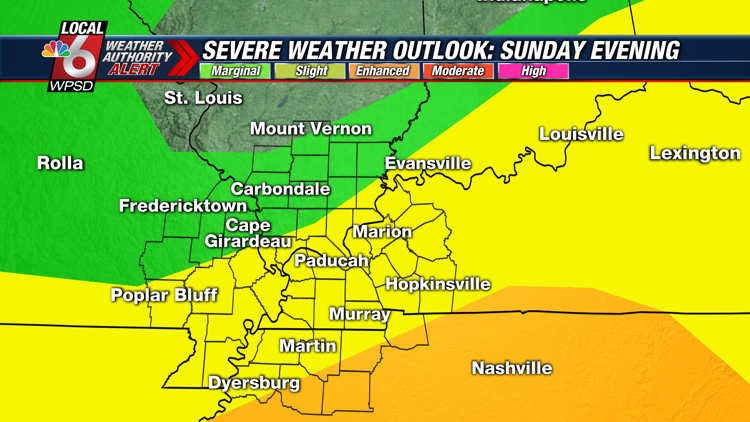 First for some good news, the very latest forecast models this morning are showing a little lower threat for severe weather in our area. The biggest question with this system for several days has been whether or not we would have enough unstable air to support severe weather. That continues to look rather uncertain today. With that in mind, the latest severe weather outlook from the Storm Prediction Center has pushed the level 3 "enhanced" risk to our south. However, a severe storm could still develop this evening, especially over parts of TN or KY.  Any severe storms that form will have a threat for damaging wind gusts, or a brief tornado.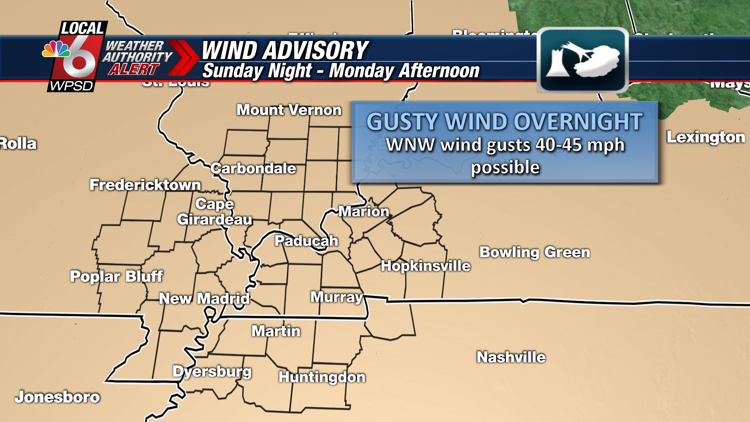 Perhaps the greater weather impact across the entire area will be a period of very gusty winds that will arrive after the rain and storms move out.  Our entire area is under a Wind Advisory through Monday afternoon.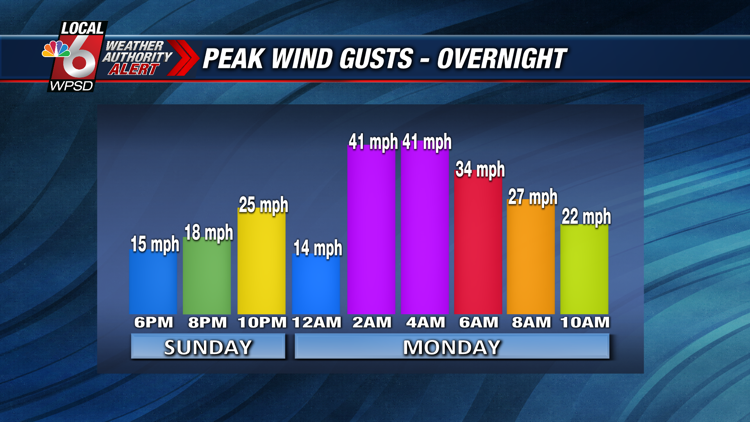 The strongest wind gusts will occur overnight, with some gusts in the 40-45 mph range possible.  With wet ground, these gusts could be strong enough to bring down some tree limbs and could result a few power outages.