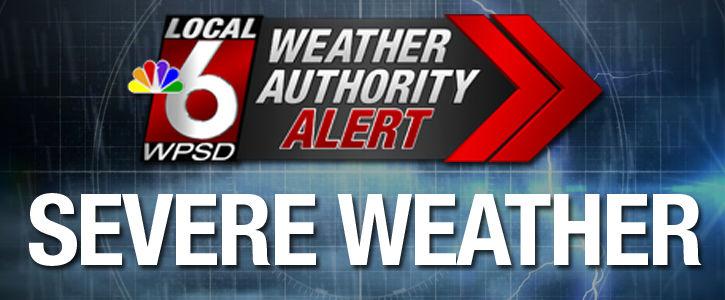 Active weather is likely this Sunday afternoon and evening for the Local 6 area. Showers and thunderstorms are expected, along with some heavy rain. A Weather Authority Alert has been issued for this afternoon and evening as there is a possibility for a few severe thunderstorms, gusty winds up to 70 mph, and ping pong ball sized hail. With these strong winds, some gusts could be strong enough to bring down tree limbs and could result in some power outages.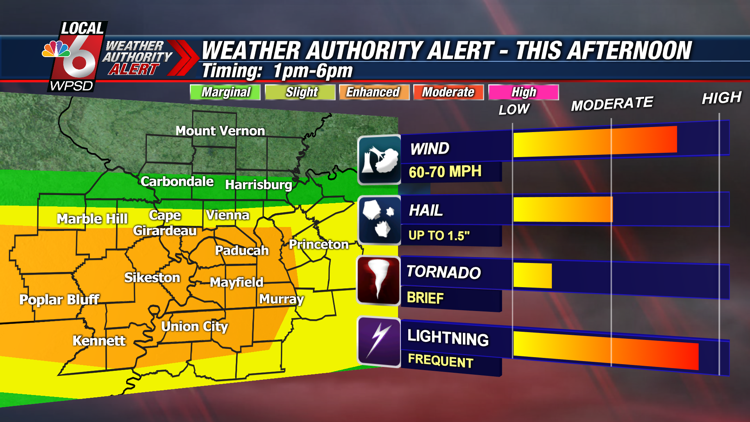 A line of strong storms are moving across parts of southeast Missouri at around 60 mph and will continue to move into southern Illinois and western Kentucky. The Storm Prediction Center has updated many in the Local 6 area to a level 3 "enhanced" risk. The main threat with these storms will be the damaging winds and large hail. However, a severe storm could still develop this afternoon and evening. Any severe storms that form will have a threat for damaging wind gusts, or a brief tornado.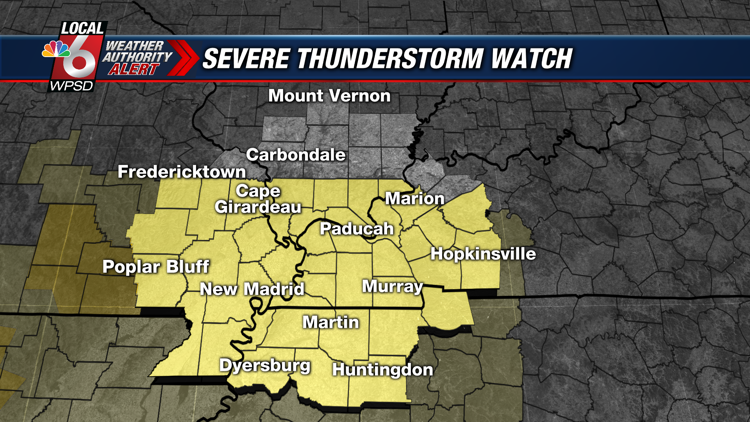 A Thunderstorm Watch has been issue for parts of southeast Missouri, southern Illinois, western Kentucky, and northwestern Tennessee. This will be in effect until 6 p.m. Sunday evening.