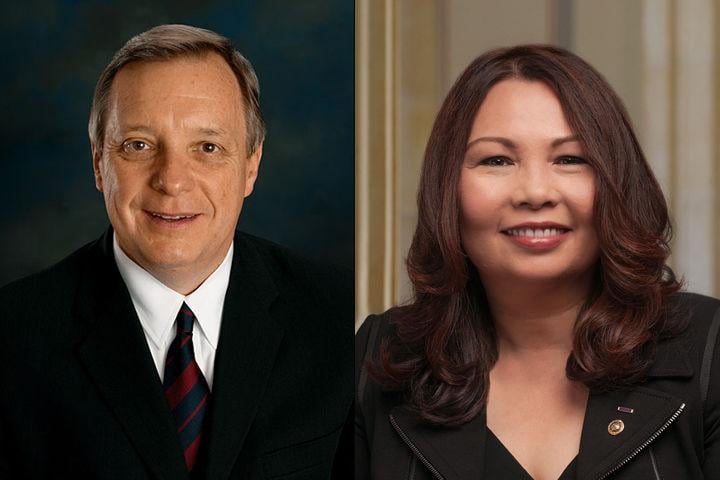 WASHINGTON, D.C. -- U.S. senators Tammy Duckworth and Dick Durbin announced $15,157,628 is coming to public housing authorities throughout southern Illinois.
The funds will be uses for development, financing and modernization of public housing properties.
"Children and families in need across Southern Illinois rely on investments like these that help improve housing conditions and reduce homelessness," Duckworth said.
"This federal funding gives local agencies in Southern Illinois the ability to offer safe and affordable housing to those who need it most. In addition, the local economy stands to benefit from this investment in infrastructure projects that will bring safety and modernization to the area's public housing," Durbin said.
The money is coming from the U.S. Department of Housing and Urban Developments Public Housing Capital Fund program.
See the full list of public housing authorities receiving funding. Italicized counties are in the Local 6 area:
| | |
| --- | --- |
| County  | Amount |
| Jackson | $2.038.230 |
| Williamson | $1.741.425 |
| Saline | $1.276.765 |
| Marion | $1,189,737 |
| Alexander | $1,184,351 |
| Union | $904,569 |
| City of Marion | $828,621 |
| Jefferson | $809,395 |
| Perry | $800,495 |
| Massac | $471,319 |
| Randolph | $426,793 |
| Wayne | $418,420  |
| Clay | $389,782 |
| Lawrence | $309,464 |
| Bond | $304,176 |
| Hardin | $284,332 |
| Pulaski | $273,671 |
| Wabash | $252,958 |
| Pope | $246,824 |
| Gallatin | $217,786 |
| White | $216,003 |
| Johnson | $161,477 |
| Hamilton | $159,713 |
| Richland | $157,362 |
| Edwards | $93,960 |