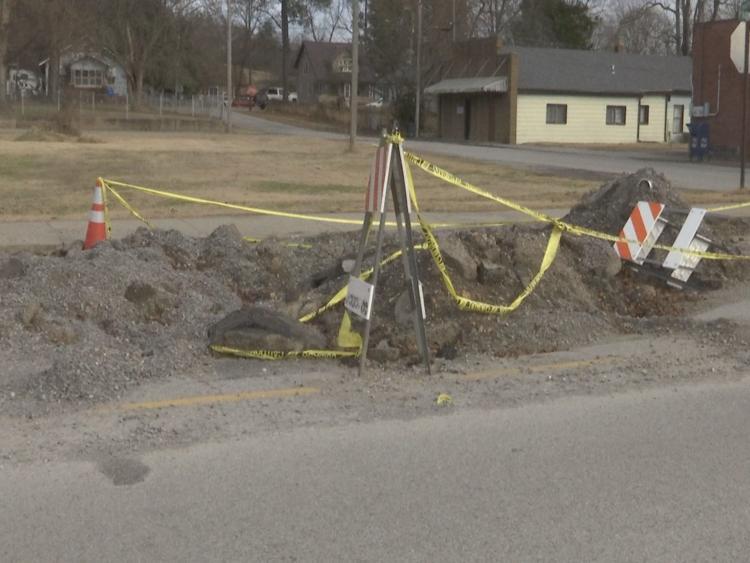 GRAND TOWER, IL — It's been a long year for many in southern Illinois. The city of Grand Tower is still dealing with flood damage from February. The cost to repair the damage is $3 million to $4 million. Federal Emergency Management Agency crews were there Tuesday, assessing the damage. 
"Step at a time to get closer to that dime," said Grand Tower Fire Chief Dennis Wright.  
Wright is hoping FEMA's road assessment will lead to some much needed good news just in time for Christmas. This year, among the Christmas decorations, you'll notice sinkholes still scattered around town. 
"It didn't break our spirit or our Christmas spirit," said Wright.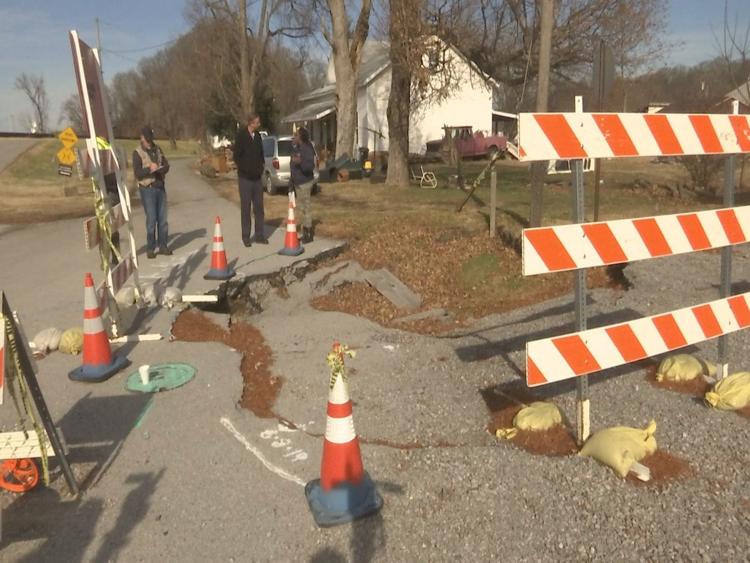 The town has never experienced this much damage to its piping.  Everything Grand Tower identified in its damage inventory will have a site inspection. FEMA will reimburse local entities 75% of the cost of their projects.
FEMA Program Delivery Manager Annette Harper said she hopes the agency's visit gives people in Grand Tower hope.
"These guys and girls are true hometown heroes. Just hearing their story, I just have such compassion for them. Just to imagine and see them, how strong they are today. I can't imagine what they went through," said Harper.  
If they get the financial assistance they need, the sinkholes will be one of the first things on their list of repairs. "We talk about it every day and look at it every day. We just sit back and hope we get the check in the mail," said Wright. Until then, they will continue to count their blessing this holiday season.
FEMA will put a report together of its findings, and send it in to be processed for funding. Grand Tower hopes to start repairing the damage in the spring.