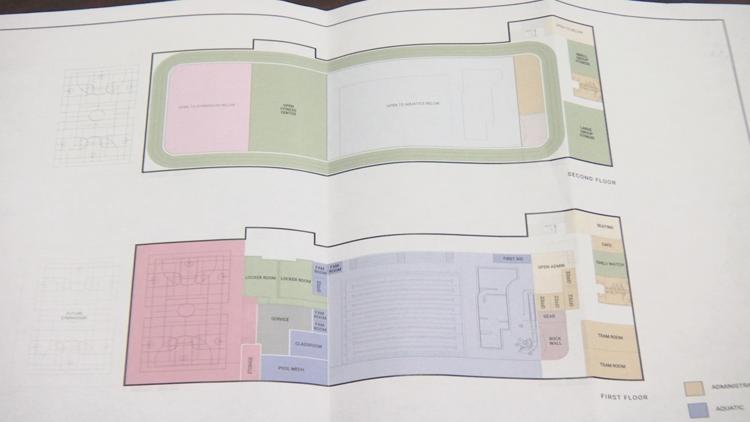 PADUCAH — Paducah city leaders are expected to decide Tuesday night whether to raise taxes 1% to help pay for an indoor aquatic center. Leaders are also set to vote on an ordinance to issue a $22-million bond for the project. The tax increase would help cover the interest and principal payments associated with the bond. 
A study by Sports Facilities Advisory projects the city of Paducah will make back what it plans to spend on the aquatic center in five years.
It will cost $20.3 million to build and equip.
There are 11 sources of revenue, including basketball, volleyball, court rentals, fitness memberships, fitness and training, rental swim meets, aquatics, youth programming, food and beverage, retail, and secondary revenue from advertisement and sponsorship.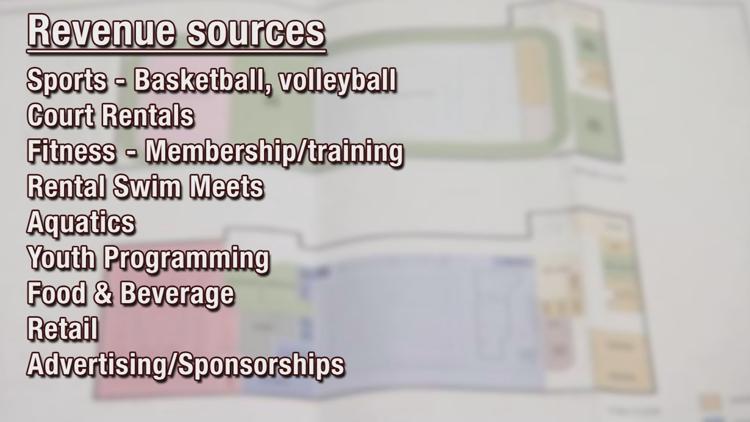 In the first year, that study projects the center will make about $1.1 million, minus the total operation expenses of $1.5 million that would lead to a shortfall of more than $400,000.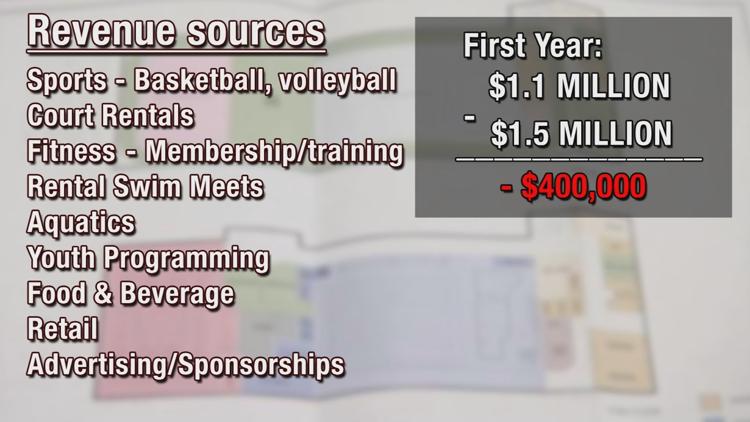 By year five, projections show revenues of $1.78 million and operating expenses of $1.77 million. That would be the first year in the green, with more than $17,000 of revenue.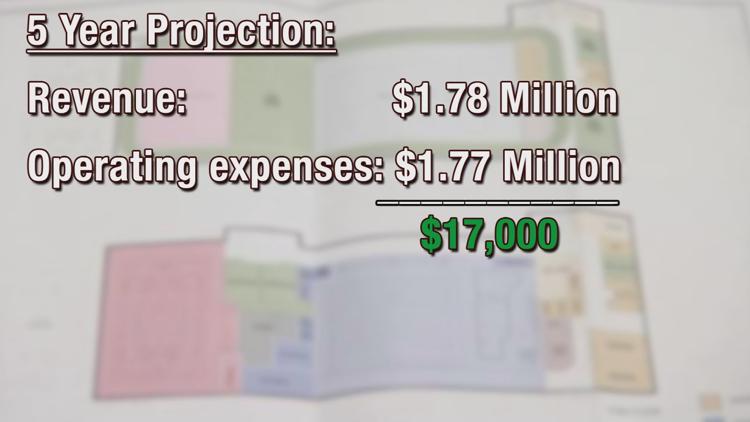 The study projects fitness memberships would be the top source of revenue. In year one, those memberships are expected to bring in $791,000 in revenue. To achieve that, the center would need a total of 1,600 youth, adult, senior, and family memberships. By year five, they would need 2,275 total memberships.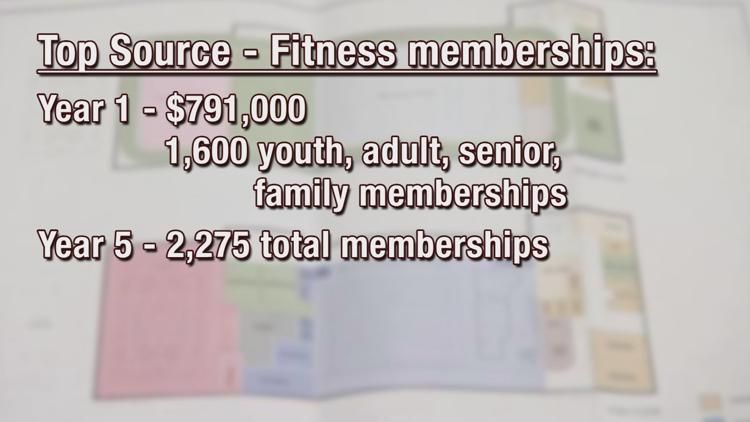 Paducah mayoral candidate George Bray says, although he's concerned about the operational costs, he believes this is a risk worth taking.
"I think it's going to be an opportunity to draw people into the community, because it's going to be a world class center," Bray says. " And I do think it's a reasonable risk to take to build this and move forward."
The projections for memberships are based on comparisons from the Paducah Athletic Club and the Mayfield Graves YMCA. City Manager Jim Arndt says he's confident that the projections will hold true for Paducah.