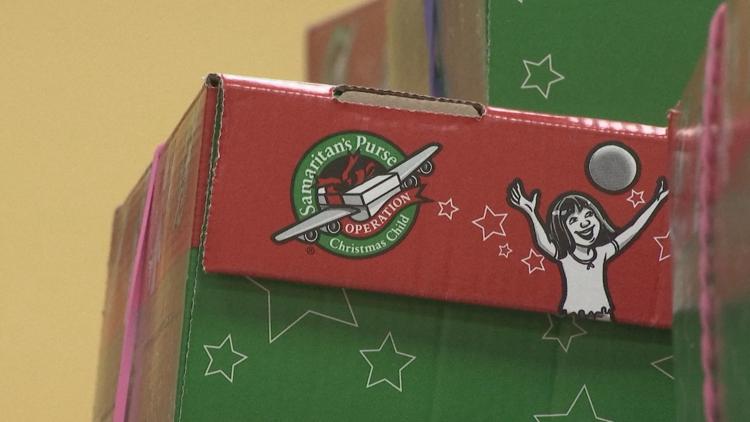 PADUCAH - Almost one hundred million boxes distributed, and more than one hundred million lives touched across the world – for children and families who need it most. Operation Christmas Child is a way to get the whole family involved in the spirit of giving.
You can put boxes together as a big group with your church, school or workplace, or pack your shoe box or boxes at home. There is a $9 fee for each box you drop off, but that will help you track where you box ends up. You can pack them with toys and basic necessities like toothbrushes, combs, or a blanket. It can end up anywhere around the world – but most importantly, into the hands of a child who needs it.
Michelle Dunlap has been participating with her students for years – she says they are dedicated to helping others, not only during the holiday season.
"We do different service projects all throughout the year, our students are also required to do service hours out in the community," Dunlap said. "They have to have 75 hours to graduate – it's part of their mission – they learn to live a life of service,"
Click here to find the drop off location nearest you.