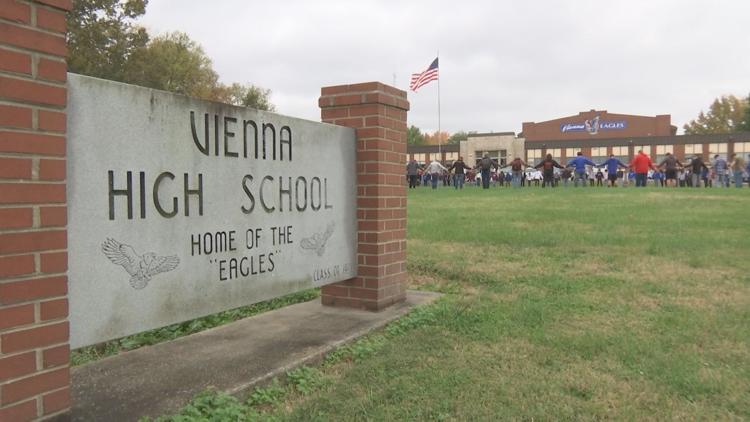 VIENNA, IL — Monday was a day of prayers, healing and support at Vienna High School, after a weekend car accident took the lives of three teens and seriously injured three more.
Monday morning, the students and staff gathered inside the high school gym for an assembly to pray for the victims and console one another. Then in the afternoon, they gathered outside for a prayer circle.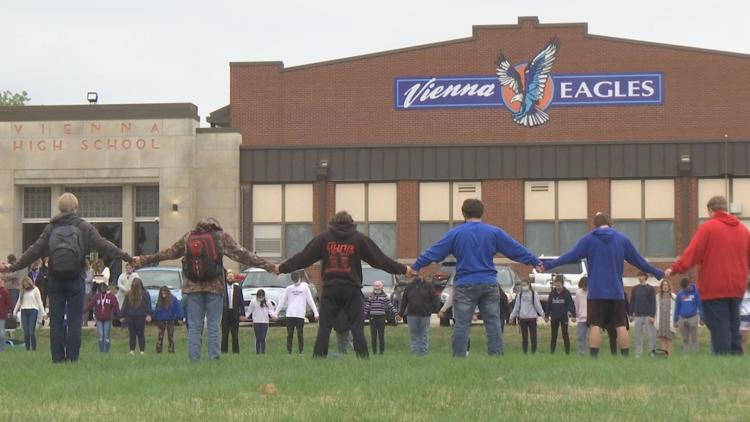 "We have been trying to keep students together as much as possible because that's just what's going to be needed is we're all going to have to get through this together," said senior Emme Treat, a chaplain of the Vienna High School Student Council.
Students also spent the day writing notes of fond farewells and putting them on the lockers of the victims, as well as signing banners honoring them.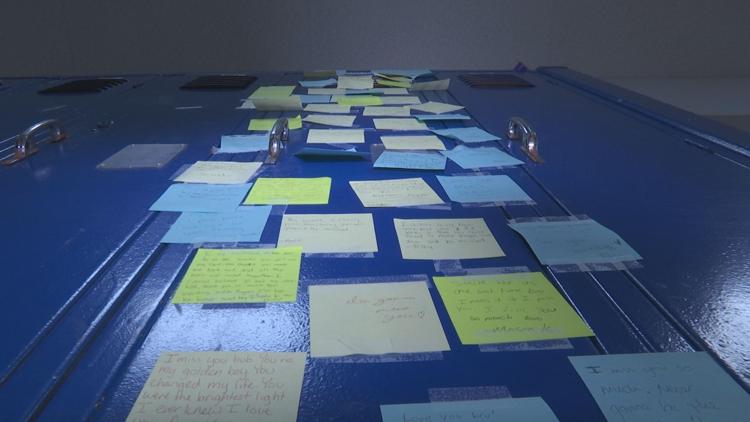 "There were so many great memories that all these students had with them that I think we all need to focus on just the positive things that they impacted us," said senior Emma Rush, president of the student council.
Illinois State Police say at about 2:46 a.m. Sunday, a vehicle was traveling westbound on Ozark Road in Johnson County when it ran off the roadway and hit a tree at the intersection of Ozark and Locust Roads. Three teens died in the accident: Aidan Baker, a Vienna High School sophomore, Brayden King, a Vienna junior, and Jordan Davidson, a Goreville senior.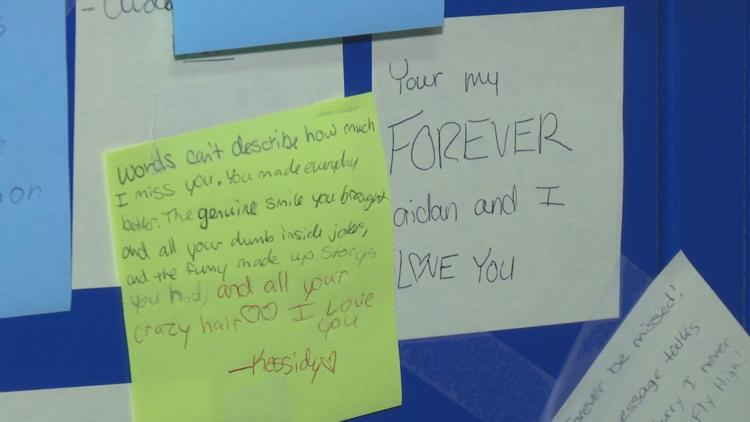 Treat knew Baker particularly well, having spent time with him in one of his classes.
"He was a burst of light. His smile brightened up everyone's day. He was the sweetest kid, and no matter if you're having a bad day or not - one smile, one look at him - you couldn't have a bad day anymore," said Treat. "He was very happy all the time and he was just sweet."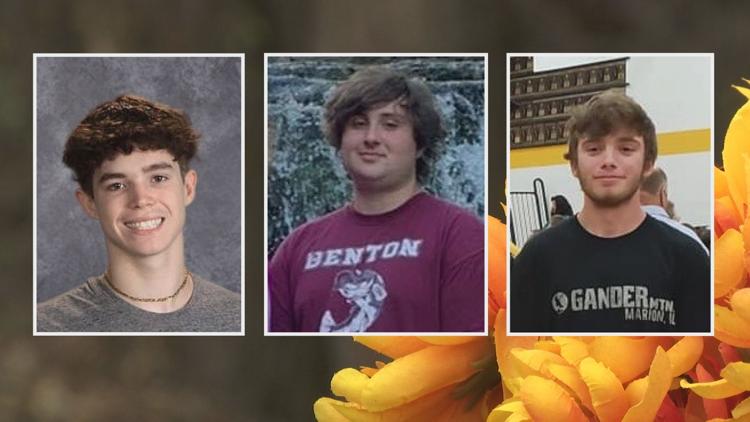 Three other teens survived the crash but were in critical condition at St. Louis hospitals. They include Harrisburg student Macie Turvold and Vienna sophomores Max Koehler and Dylan Harris.
Dylan Harris' stepmother, Katie, said he is on a ventilator but is stable. She sent Local 6 a photo showing Dylan at the hospital.
"They are expecting to do two surgeries, one on his wrist and then one to fix his facial fractures that he has," said Katie Harris. "We're hoping to have those surgeries done by Wednesday."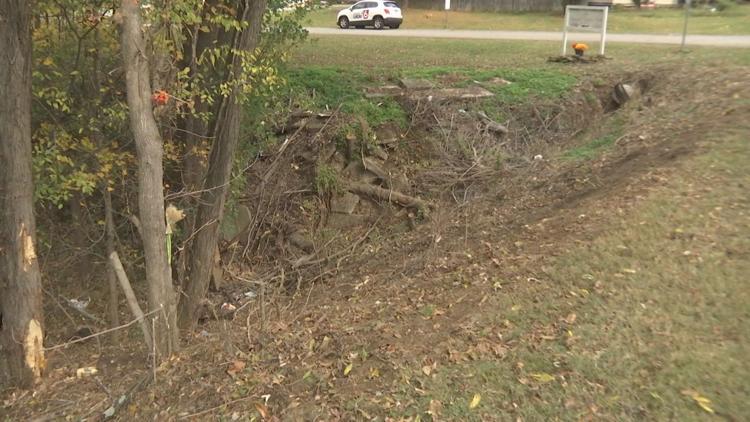 Fortunately, Dylan is expected to pull through. 
"He's expected to make a full recovery. It's just going to be a really long process," Katie said.
Because Dylan is on a ventilator, he cannot communicate verbally. But, he is responding to all commands from the doctors, nurses and his family.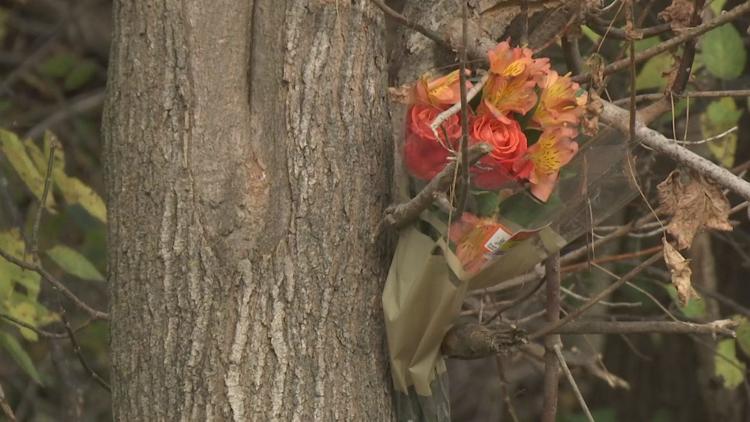 "It was a relief to know that he's at least responsive," Katie said.
Katie said Dylan "is just full of life" and is someone who "likes to make people laugh." She added that the support from the community is much appreciated.
"Our family, we can't express how thankful we are for everyone," she said.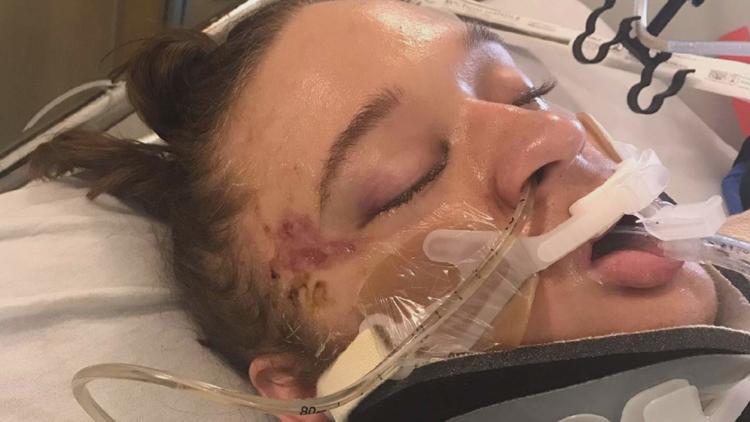 In the meantime, the students and staff at Vienna High School continue to keep all the victims in their prayers.
"It was so moving just to see students one at a time just start going around each other, and praying and supporting each other," said Rush. "And it was just a very awesome thing to experience."
Anyone interested in making donations to the victims' families can call Beth Palmer, who is an advisor for the Vienna High School Student Council. Her number is 618-658-4461 and her email is bethapalmer@viennahs.com. Interested donors can also contact Jeri Miller at jerimiller@gorevilleschools.com for more information.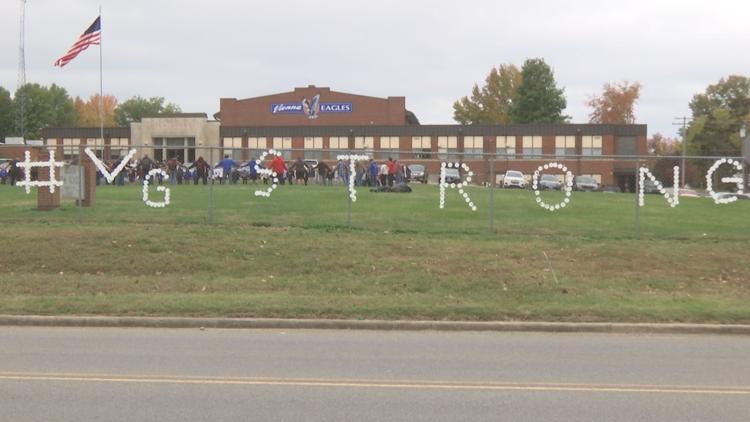 Donations can be mailed or brought to either Vienna High School (Attn: JoCo Strong, 601 N. First St., Vienna, IL 62995) or Goreville High School (Attn: JoCo Strong, 201 S. Ferne Clyffe Rd., Goreville, IL 62939), with checks being written to Vienna High School.
In addition, you can click here to make donations online. Be sure to select JoCoStrong in the dropdown menu.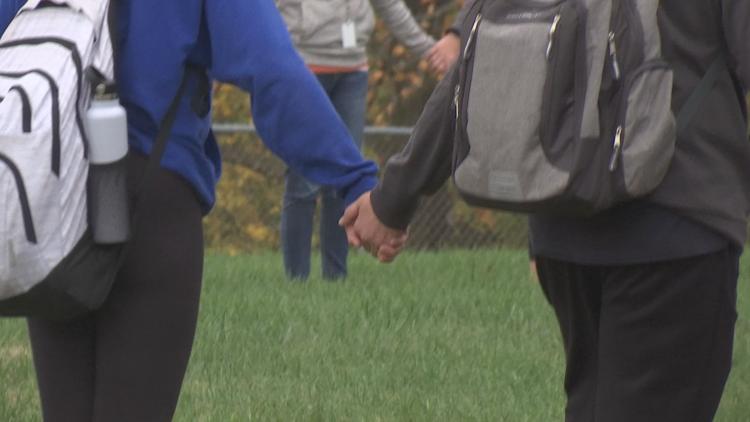 Vienna High School Superintendent Joshua Stafford said they are also working on a Johnson County Strong shirt that will be sold to benefit the victims' families. Information will be released once the design is finalized.
Furthermore, the Wildfires restaurant in Vienna says all proceeds from this Wednesday evening's fried chicken dinners will be donated to the families. Eldorado High School in Saline County, Illinois, is collecting donations all week for the families as well.
Funeral arrangements are now set for two of the three teens. 
A service honoring the life of Brayden King will be held Wednesday, Oct. 28 at 6 p.m. at the Fellowship Baptist Church family life center, 890 Senior Drive, Vienna, Illinois. Visitation will be from 3 p.m. until 6 p.m. Wednesday at Fellowship Baptist Church. 
A graveside service honoring Aidan Baker will be held Friday, Oct. 30 at 4 p.m. at Pleasant Ridge Cemetery, 495 Pleasant Ridge Road, Vienna, Illinois, with visitation starting at 2 p.m. Memorials may be made to the Vienna High School football team, 601 North First Street, Vienna, Illinois. 
A private funeral service for Jordan Davidson will be held Friday, Oct. 30, with burial to follow at Cana Cemetery in Goreville. Visitation will be held at Blue Funeral Home in Goreville Thursday, Oct. 29 from 4 p.m. until 8 p.m. A memorial fund will also be set up to help the families affected. You can send donations to Blue Funeral Home in Goreville, or by mailing it to Blue Funeral Home, PO Box 411, Marion, Illinois 62959