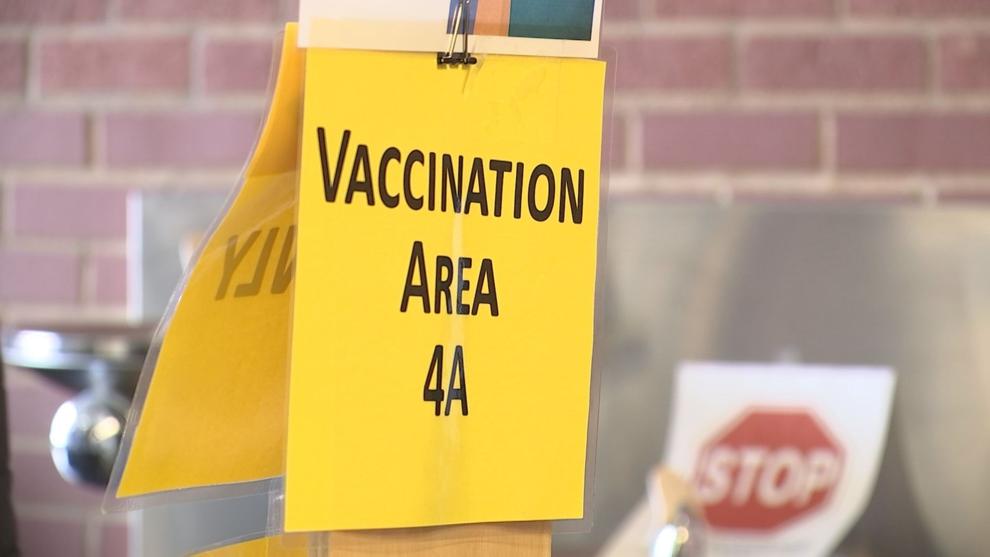 JACKSON COUNTY, IL — The Jackson County Health Department in southern Illinois administered hundreds of doses of the COVID-19 vaccine Thursday, and expects its vaccine supply to increase in the coming weeks.
Since Dec. 30, the health department has been using the Banterra Center on Southern Illinois University's campus in Carbondale as a vaccination clinic. Bart Hagston, administrator of the Jackson County Health Department, said the clinic is open on Tuesdays and Thursdays for people who made appointments.
"Right now, we are only serving people that live or work in Jackson County," said Hagston. "As the supply increases, we're looking to drop those requirements and be able to vaccinated people that are from the surrounding area."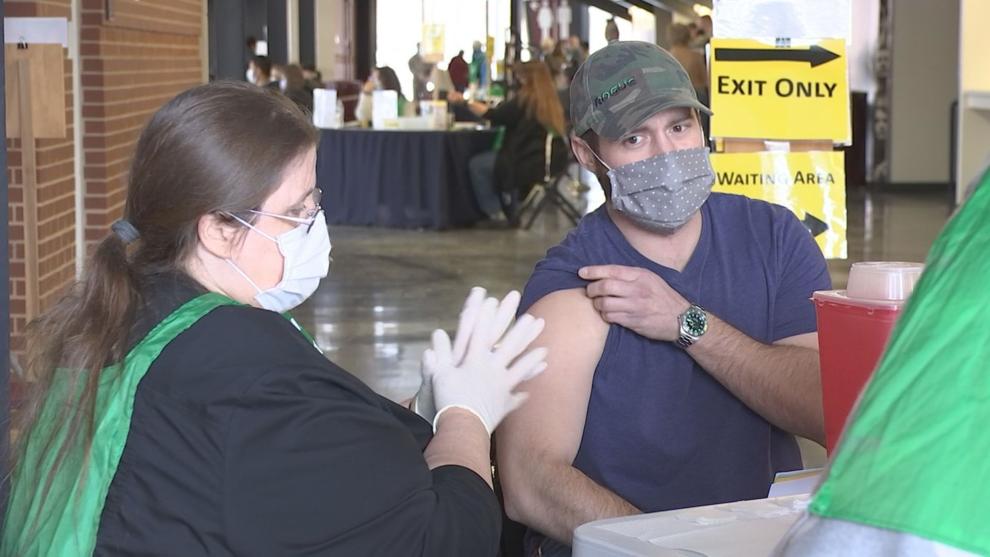 Among those who had appointments Thursday were Brenda and Larry Morse, who said the clinic was like a "well-oiled machine."
"My husband has had some issues in the last year, and I have asthma. So it just seemed liked a really, really good idea," said Brenda Morse. "And we have a very precious 4-year-old grandson that we want to make sure we're around for him for a while."
"I like to just have our life turned back to normal, go to church," added Larry Morse. "Just to be able to go to football games this spring."
Every week, the Jackson County Health Department gets about 1,100 doses that are administered at the clinic, Hagston said. State data updated Thursday shows that Jackson County has administered 6,536 vaccine doses. Meanwhile, 1,171 people in the county are fully vaccinated, which means they've received two doses.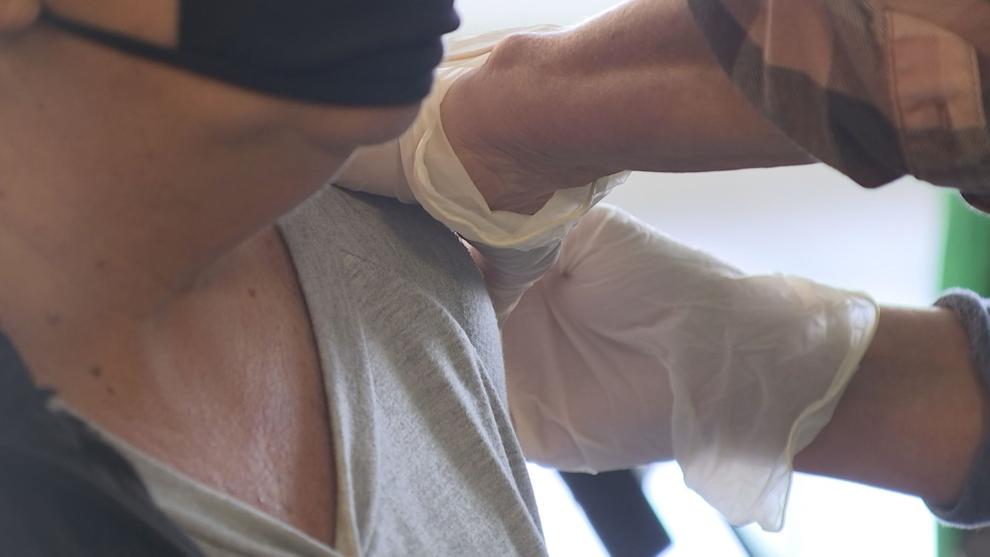 "Right now, we have our Tuesdays and Thursdays booked until mid-march," said Hagston. "So our appointments have gone very quickly."
Currently, Illinois is in Phase 1B, which means frontline essential workers and Illinoisans 65 and older are getting vaccinated. Frontline essential workers include first responders, K-12 education workers including teachers, support staff and childcare workers, manufacturing, distribution, and agriculture workers, U.S. Postal Service workers, correction workers and incarcerated people, public transit workers, grocery store workers, and shelter and day care workers.
But soon, Phase 1B will expand. Gov. J.B. Pritzker said because of a growing federal vaccine supply, pregnant women, as well as people 16 and older with comorbidities and underlying conditions, will be eligible for vaccinations beginning Feb. 25. High-risk medical conditions that make a person eligible include cancer, chronic kidney disease, chronic obstructive pulmonary disease, diabetes, heart disease, a compromised immune system after an organ transplant, obesity, pulmonary disease and sickle cell disease.
"That is a sizeable portion of the population, and so we're excited to be able to vaccinate them," said Hagston. "But we're also concerned about the supply and being able to serve the people in 1B that are already in that phase and now, with the additional population in 1B. So we're happy to do it. But we need the supply to be able to make it happen."
Hagston said although it's unclear how many additional doses the Jackson County Health Department will get, he does expect the vaccine supply to ramp up in the next few weeks.
"So we think we'll be able to schedule more appointments based on that," said Hagston.
While the Jackson County Health Department is fully booked on appointments, Hagston said some appointments may get canceled. So to see if a space opens up, visit jchdonline.org and click on "Schedule your Appointment Here" to see if there are available slots.
Alternatively, people unfamiliar with using the internet can call the Jackson County Health Department at 618-684-3143 to talk with a staff member about possible appointment openings. Hagston said he has about 10 people who can answer phone calls and help make appointments.
Hagston said the Jackson County Health Department will launch a new web portal in the coming days that makes scheduling appointments easier. The new portal will also allow users to search for vaccine clinics in surrounding areas.
So far, there are three pharmacies in Jackson County that offer vaccinations as well, said Hagston. They are the Walgreens on South Wall Street in Carbondale, as well as both Kroger locations in the county. Hagston expects more pharmacies to offer vaccines in the coming weeks.
Hagston said every Friday, the Jackson County Health Department posts a vaccination update on its website.
Follow the Jackson County Health Department on Facebook for other updates.