INDEPENDENCE COUNTY, AR -- One of the 1998 Jonesboro Arkansas school rampage shooters has died in a car accident.
Andrew Golden had been living in Cape Girardeau County, Missouri under the name Drew Grant.
He was 11 years old at the time of the shooting which killed five and injured 10.  He was released from prison on his 21st birthday in 2007.
The car crash happened late Saturday night near Cave City, Arkansas.
The Arkansas State Police report says 59-year-old Daniel Petty drove across the road and hit Golden/Grant head-on. ASP says Petty died in the crash.
ASP also says 59-year-old Kathy Tanner was in the car with Petty and was injured.
Police say 29-year-old Stephanie Grant and a small child were in the car with Golden/Grant.
Tanner, Grant, and the child were all taken to a medical center for their injuries.
Why does this matter? Grant lived in the Local 6 area and not many people knew about it.
A white pages search shows Andrew Golden/Grant lived in Jackson, Missouri since 2017.
ABC News says both Andrew Golden and Mitchell Johnson were held in state custody until they were 18, then they were transferred to federal custody until they were 21-years-old. Golden was released in 2007 and Johnson in 2005.
Since their release from prison, people have been trying to keep up with where the shooters have lived.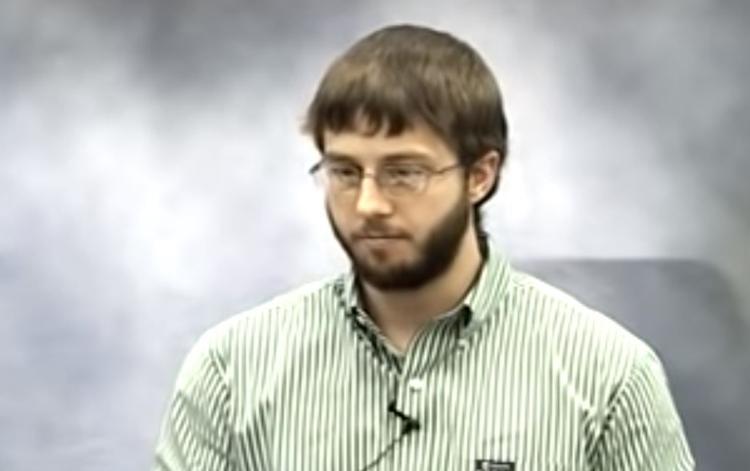 In 2016, ABC News reported on their unsuccessful attempts to track down the only two mass shooters walking free.
News outlets say it was easier to track Johnson, because he was in and out of jail for various charges.
In a 2008 deposition where Jonesboro attorney Bobby McDaniel questioned Andrew Golden, Golden says he changed his name legally to Drew Douglas Grant after his release from prison. When asked where he was living at the time, Grant says, "In Cape Girardeau, 111 Weeping Willow."
In the deposition, Grant confirms he moved to Missouri so he could change his name and "raise less likelihood of any awareness."
Grant says he changed his name to start a new life. "That way it would cause less problems when I go to school and things," Grant said.
McDaniel asked if there was any other reason for Grant to change his name.
"You didn't want anybody to know where you were, did you?" McDaniel asked. "Is it important to you that you hide out from your past?"
Grant said it wasn't important to hide from his past, but he was concerned for his safety. He stated that he got some 'death threats.'
Grant says he moved from Cape Girardeau to his parents house in Ravenden, Arkansas in the fall of 2007. Later, he says he was in a motorcycle accident in 2008 and was "between a couple of different residences. 832 Silver Springs Road, Evening Shade (Arkansas) and then 910 Heber Springs Road at Desha (Batesville, Arkansas)." He blames the accident for his lack of memory about the shooting.
The Jonesboro Westside School Shooting 
The depositions of Golden and Mitchell Johnson tell the story of March 24, 1998, very differently.
Johnson was 13-years-old when he and Golden pulled a fire alarm then opened fire as students, staff, and faculty were evacuating.
Four of the five killed were students. The other victim was a teacher.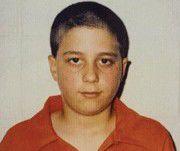 KATV/KAIT says Golden's depositions were only released back in August 2016, nearly 20 years after the shooting.
Golden's attorney Val P. Price kept Golden from releasing many details regarding the day of the shooting in the 2000 deposition.
However, he told his story without much restriction in December 2008 when he was 21 years old.
Golden testified that the shooting had been Johnson's idea and he was threatened several times to go through with the plan.
"Or I'm going to kill you and your whole family," was the threat Golden said Johnson gave.
He said he was threatened again when Johnson made him pull the fire alarm. If he didn't come back to Johnson, Johnson would come inside and kill him.
According to his testimony, Golden knew three of the students killed because he had class with them. He didn't really know the other student or the teacher.
He claimed he didn't target anybody in particular, but shot at the ground instead to scare everyone. However, tests later confirmed a bullet that killed student Natalie Brooks, one Golden knew, came from the World War II era M1 Carbine.
On the opposite end, Johnson's deposition pointed the finger at Golden, claiming Golden had the idea for the shooting and made Johnson go along with it.
ABC News reports Golden's testimony mentioned Johnson being in a gang and wanting to "get back some people back," while Johnson's testimony said Golden said to him he was tired of people messing with him and he was going to scare people.
"I obtained the vehicle and everything else, and he changed plans," Johnson said during the deposition. "He said, 'Well you need to come with me.' And that's what I done."
Johnson said in 2007 he had not had any contact with Golden since the shooting.