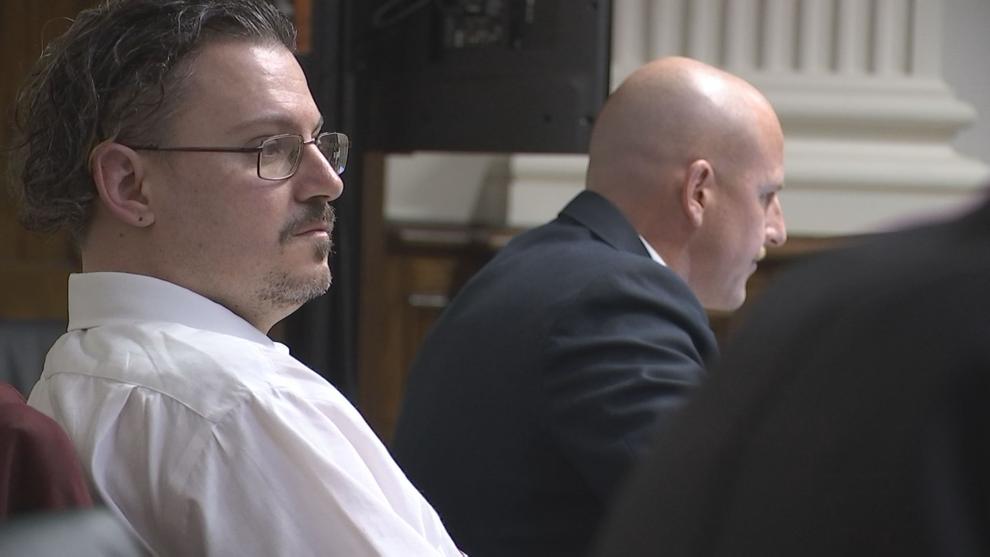 MCCRACKEN COUNTY, KY — A McCracken County jury has found a man guilty of assaulting and raping an elderly woman in her home in July 2020, and has recommended that he serve life in prison for the crime. 
In McCracken County Circuit Court on Tuesday, the jury found 39-year-old Gary Pugh guilty of first-degree rape, first-degree assault, first-degree sexual abuse and of being a persistent felony offender, McCracken County Commonwealth's Attorney Dan Boaz tells Local 6. 
In July, Pugh entered the woman's home under the pretext that he wanted to pray for her, according to the McCracken County Sheriff's Office. Once inside, Pugh locked the door and forced the woman into her bathroom. There, he punched her in the face, slammed her head into the tub and raped her. The sheriff's office said Pugh repeatedly told the woman he was going to kill her. 
A neighbor noticed a car he didn't recognize outside the woman's home. The neighbor, Shawn Beach, in July told Local 6 he knows almost everyone on who lives on that street, which is in the Oaks Road area. So, he walked over to the car and asked a man in the driver's seat what was going on. 
"The guy that was driving was just sitting out in front of my house behind the bush," Beach said. "And then he said he dropped his friend off at my elderly neighbor's house, and he was inside supposedly praying. So I was like 'Why ain't you parked in her driveway?' And he said, 'I don't know. He told me to park here.' So I was like 'Alright, sit right there. I'm going to check this out.'"
Beach knocked on the woman's door. When no one answered, he began pounding on it. That's when Pugh ran out of the house. Beach went inside, and found the injured woman.
Other neighbors stopped Pugh from leaving the area until the sheriff's department was able to respond, and he was arrested. 
After finding Pugh guilty Tuesday — just one day after the trial began — Boaz says the jury recommended Pugh serve 20 years in prison for the assault charge, 20 years for rape, five years for sexual abuse and life for the persistent felony offender charge. Pugh was a registered sex offender at the time of the assault. 
Under Kentucky law, a persistent felony offender can be sentenced to life in prison if they are convicted of a class A or class B felony, or if they were previously convicted of a sex crime against a minor. 
First-degree rape is a class B felony, unless the victim suffers a "serious physical injury," in which case it becomes a class A felony. First-degree assault is also a class B felony. 
Pugh is scheduled to be sentenced on Sept. 13.