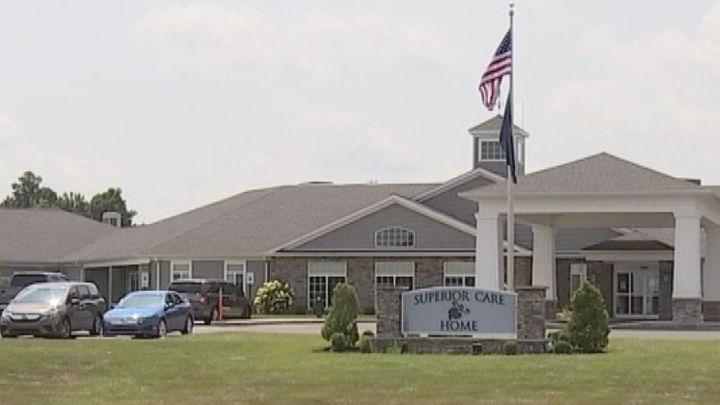 PADUCAH — A McCracken County jury reached a unanimous $5-million verdict Friday against a nursing home in Paducah.
The family of 84-year-old Regina Tallent filed a lawsuit in June 2017, eight months after Tallent died at the Superior Care Home facility at 100 Marshall Court in Paducah.
The attorney representing Tallent's family, Tad Thomas, told Local 6 Tallent suffered from several health issues, including Parkinson's disease and macular degeneration, and she was supposed to be on a soft diet, because there was a risk of choking.
Thomas says Tallent choked on various foods that were not on her prescribed diet in several instances while at Superior Care Home. Then in September 2016, she choked to death — just seven months after she was admitted to the nursing home.
The jury determined the nursing home violated its duty to provide care, and agreed to award $1 million in compensatory damages to Tallent's estate, along with $4 million in punitive damages.
The family released a statement, saying, "Regina Tallent's family is extremely grateful to the jury who paid close attention to the evidence and came to this unanimous decision. They pursued this case, not only to seek justice for Ms. Tallent, but to protect other residents in the future. Our seniors need and deserve high quality care and we hope this verdict will result in a change in business practices to ensure that residents of Superior Care are treated appropriately."
Local 6 reached out to the attorney representing Superior Care Home. He said he could not comment at this time.
This is the second multimillion-dollar verdict against the nursing home in five months.
In August, a jury found Superior Care Home was at fault for gross negligence and failure to provide proper medical care in the death of Mary Opal Moore. The Moore family was awarded $2.2 million.
Moore, who had dementia, lived in the Paducah nursing home from December 2014 to March 2015. On March 21, 2015, the nursing home called her son and said he needed to come pick her up. The lawsuit said Moore was being forced out of the facility. Three weeks after she left the nursing home, she died. That lawsuit shows Superior Care Home's actions led to the deterioration of Moore's health — ultimately resulting in her death.